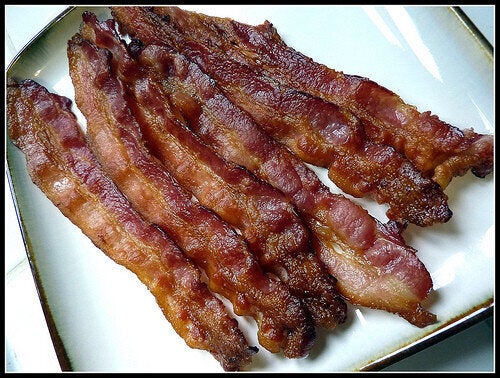 Apparently three young men missed the memo that bacon is so over. Eighteen-year-olds Quincy D. Davis and DaQuan Marquis Wright, along with an unnamed juvenile, stole three boxes of bacon from an Anderson, Indiana store freezer. The bacon was valued at $90.
Our favorite part of the story is not actually the story itself, but the poem left by a commenter on the original article:
"Caught in the jig for stealing some pig? Got caught by the pigs for stealing some pigs! they're sorrily mistaken for stealing the bacon. Made the police log for taking some hog. Lack the know how of shoplifting sow. Couldnt enter the store so settled for boar. Really doing time for illegal possesion of swine. What kind of dorks get apprehended lifting pork?"

Cue the "bringing home the bacon" jokes...
Popular in the Community