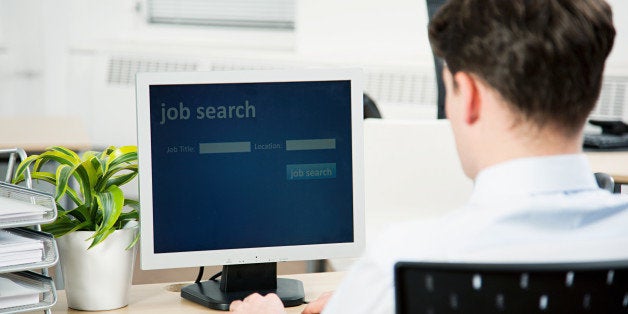 Many job seekers I speak with spend most of their job search efforts responding to job postings online, and, usually, they are very discouraged about the responses they are getting (or NOT getting).
Visiting job boards and applying for jobs is probably not the best use of their time for many reasons. Here are three...
Bad Assumptions About Job Postings
If you haven't been hunting for a new job for a while, you may be making these assumptions about job postings that are wrong. Or, at least, not totally correct. These are the most common bad assumptions I see job seekers make in their job hunting:
1. Applying for a job in response to a job posting is the fastest way to land a new job.
In studies of many different employers going back to 2001, employee referrals are the top source of people hired into a company -- not responding to a job posting. In 2013, employee referrals provided over 55 percent of the hires in one of the studies.
I see at least two reasons why employee referrals are so successful:
The employer is not hiring a complete stranger. Some people have great resumes, interview very well, and turn out to be bad employees. That's expensive for an employer -- work isn't done well and they face the problem and expense of replacing that employee. So, hiring someone who is not a complete stranger is a big benefit. Someone who already works for the organization can vouch for the person.
The employee making the referral is usually invested in the new employee's success. Often employers reward the referring employee very nicely (typically more than $1,000; sometimes much more depending on the job and the employer), if the person they refer is hired and performs well. So, that new employee usually has a coach and a mentor already inside of the organization helping them succeed, and saving the organization the expense of replacing a less-than-perfect employee.
Does this mean that applying for a job on Indeed.com or some other job board is a complete waste of time? No! But it does mean that other job search methods, like networking, may have a better pay off.
2. The job is currently open.
For many job boards and some employer websites, the jobs are posted in a timely manner, but removing them is not done as quickly when the opportunities are basically closed. For job boards, the client may have purchased a 30 day or 2-week posting, and the job will remain visible until the time frame has ended.
Typically, the resumes submitted the first few days form the pool from which the ultimate "winner" is chosen. Typically, an average of over 250 resumes are submitted for every opportunity, and the first of them appears within 200 seconds (less than 4 minutes) of the time a posting "goes live."
So, even a fabulous resume from the perfect job candidate which is submitted as resume number 251 on day 7 may not be considered, because the "finalists" have already been selected from the initial flood of applicants.
3. The job posting is for a job that is open with an employer.
Unfortunately, many job postings are fictional, or, at least, they are not really open when they are posted.
The reasons are varied from benign through annoying to scary, but all of them are a waste of the job seekers' time:
Recruiters testing to see if any/how many people can meet some specific job requirements. If no one responds -- or if too few or too many respond -- then the description is modified accordingly. Someday, a similar -- but real -- posting will probably appear. Just no telling when...
Recruiters and employers collecting resumes for future use. They think they may need these resumes in the not-too-distant future, so they are collecting them just a bit in advance. Of course, the need may never develop.
Employers fulfilling the "public" posting requirement before hiring the candidate who has already been selected. This is the just-a-formality situation, and, basically, a waste of everyone's time.
Scammers collecting resumes and other information from job seekers.
You can do research to see if a job is a scam (see Job-Hunt.org's free "Guide to Avoiding Job Scams" for more information). Often, but not always, you can find the posting date for a job before you make the effort to apply for a posting that is more than two weeks old. But the other fictional job postings are harder to discover.
Try to become less dependent on job postings as your only method of reaching out to employers. Job postings can be an excellent source of information (who is hiring for what jobs, where), but often a waste of your time if that's all you are doing for your job search.
Instead, focus on becoming one of those applicants who is an employee referral candidate. If you have a list of target employers, and hopefully you do, see if you are connected to any of them via LinkedIn. Ask family, friends, neighbors, and former co-workers if they know anyone who works for one of your target employers. Check with your schools and colleges to see if any alumni work at one of your target employers.
Susan P. Joyce is president of NETability, Inc. and the editor and chief technology writer for Job-Hunt.org and WorkCoachCafe.com. This article was first published on WorkCoachCafe.com.
Related
Popular in the Community