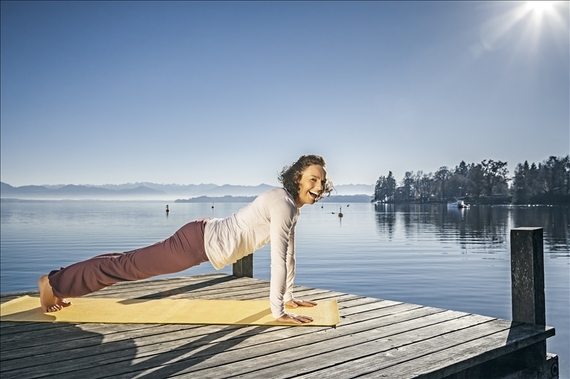 First the good news: You want to be a better person.
Now for the bad news: Only 8 percent of people who make these resolutions will actually keep them.
If you are a chronic resolutioner who has trouble following through, you may be wondering why you are so determined to be better but so bad at it. It's actually not your fault. It has to do with the way your brain is wired. Your brain is better suited for short-term thinking than long-term thinking. Your brain, which is the product of hundreds of thousands of years of evolution, has one major job: to keep you (and your offspring) alive. Thankfully, your brain takes that job very seriously. That's why when you are faced with the choice of eating a slice of chocolate cake or kale, the more primitive parts of your brain are directing you towards the cake, which has more calories -- even if your higher brain centers know that in the long-term, the kale is better for you. It is just following a pattern of logic from long, long ago. This is why it is so hard to follow through on long-term goals like diet, exercise or writing that novel that you've been putting off.

The best news is that even if you were born with a human brain -- and I suspect you were -- and you have difficulty keeping your resolutions -- and I suspect you do -- there is wonderful technology that is here to help you on your path. Now that there is an app for everything, there are apps to help you keep your New Year's resolutions. As a clinical psychologist, I am constantly looking for ways to improve my patients' lives, and technology can be a major source of support for those who are trying to stay mentally or physically healthy -- both of which, by the way, go hand in hand.
So, without further ado, here are my choices for the three best apps* that truly work to help you keep your resolutions to live a physically or mentally healthier life this year: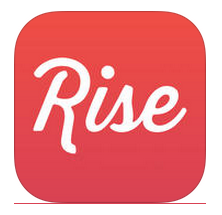 Rise is consistently one of the highest rated apps in the iTunes App store for one reason and one reason only: It works. It is a brilliant use of mobile technology that pairs people who are looking to lose weight or maintain a healthy lifestyle with a personal nutritionist. One of my patients tried this app late in the fall, and it has helped her make better choices and lose weight. If you are looking to slim down or to make better food choices Rise is the way to go.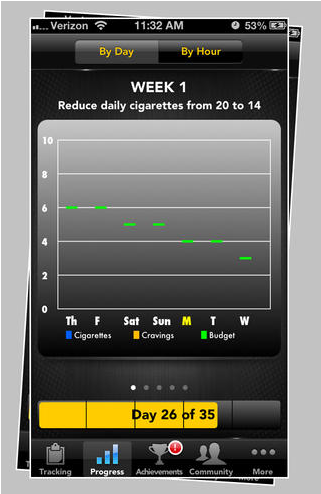 One of the top resolutions that people make every year is to quit smoking. Once again, this can be a challenge because even if you think you want to quit, the pleasure centers deep in your brain may have another idea. Enter My Quit Coach. This app uses a behavior modification approach to help keep you motivated to quit by tracking your cravings and progress. A solid app for those who want to kick the habit.
For those of you who are unsure of the value of meditation, the results are in, and they are strong. There are a plethora of apps to help you meditate. What I like about Buddihfy is that the app has 80 different types of meditations depending on your mood and situation. The meditations are useful and spot on. Plus, I think that it is well designed and beautiful, which doesn't hurt.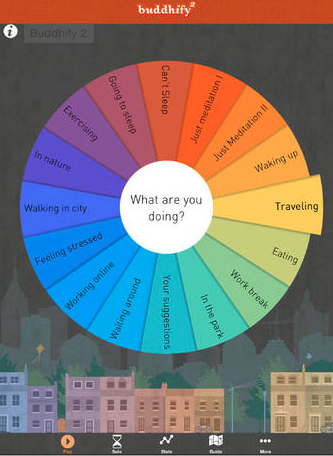 If you make specific goals and use these apps, I can tell you that you will either follow through on your resolutions you will go much further than you have in the past. And if you fail, just remember, there's always next year...
Also, if you are looking for additional motivation to achieve your goals, I am offering the first chapter of my book for free for the month of January to help you get started on your New Year's resolutions.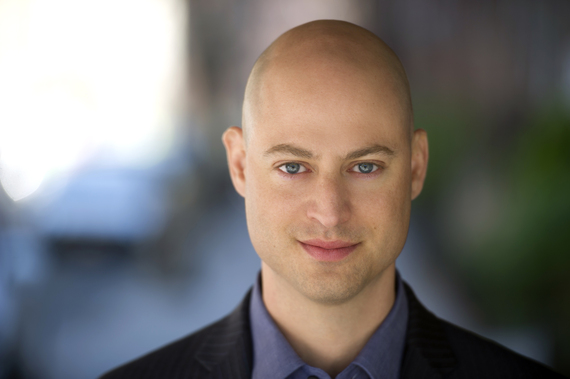 Dr. Ben Michaelis is a clinical psychologist in full-time private practice in Manhattan. Dr. Michaelis writes and speaks regularly about mental health, creativity, spirituality and motivation. He is the author of numerous popular and scholarly articles and is a regular contributor to The Huffington Post. Dr. Michaelis is a frequent guest on nationally syndicated TV shows such as, NBC's The Today Show, The Hallmark Channel's Home & Family, and MSNBC's Your Business. Dr. Michaelis is the author of Your Next Big Thing: 10 Small Steps to Get Moving and Get Happy.
*I have not been paid to endorse any of these apps. Each of these are apps that I have personally used or have seen good results with through my close friends or patients.