Three locations across Britain that offer amazing hiking experiences.
When thinking of the British countryside, many picture smooth, rolling green hills and quaint little cottages. While this image is definitely accurate for the majority of the area, the region also possesses magnificent, majestic mountains that make for adventurous exploration sites.
Great Britain can be defined as the island in the North Atlantic, composed of England, Scotland, and Wales. The temperate climate, high precipitation levels, and wide range of biodiversity help make the terrain rich with wildlife and geographically unique. Whether you're an adrenaline fiend who loves rugged landscapes and heart-dropping views, or a more mellow hiker who enjoys peaceful strolls and scenic views, Great Britain has it all. These three specific hiking destinations can cater to any type of hiker, whether you want a full weekend of hardcore adventure or just a nice place to enjoy a gorgeous afternoon walk.
It is important to keep in mind that these places are quite secluded and difficult to reach by public transport. Major railways provide access to nearby local towns, but it is wise to plan a journey far in advance, as you will most likely need to book buses, ferries, or car rentals. Paying attention to the weather is also essential, as Great Britain often decided to throw rain, hail, snow, wind, fog, and ice at its inhabitants. Especially when climbing up to high elevations, it is pivotal to dress appropriately for cold temperatures and be prepared for any inclement weather. Keeping transportation and climate in mind, embarking on a trip to one of these gorgeous destinations is absolutely worth it, as incredible scenery and extraordinary adventures are inevitable.
Northwest England is home to the Lake District, a stunning area filled with forests, national parks, mountains, valleys, and of course, lakes. The vast land lies in the Cumbria region, where you can find numerous small villages in addition to natural beauty. A perfect place to absorb some classic English countryside, the Lake District is complete with spacious green fields, tumbling rivers and streams, and thriving wildlife.
For those who crave a challenge, the tallest mountain in England also resides in this region. Scafell Pike stands at 3,209 feet, and can take an entire day to hike for those who are daring enough. However, the Lake District is packed with countless mountains and hills at different elevations, so rather than dedicating lots of time to trekking up one massive peak, it's easy to either hike a couple small mountains or just spend a few hours roaming through the endless hills. But no matter what type of hike you choose, you will undoubtedly experience the peaceful sense of serenity that lingers throughout the region.
This national park resides in northern Wales, and is named after Mount Snowdon, the region's highest mountain. At 3,560 feet, hiking this enormous peak allows one to endure a challenging yet enjoyable journey up rocky slopes, around deep valleys, and over glassy lakes. The scenery of Snowdonia is absolutely breathtaking, and on a clear day, the mysterious yet magical landscape reveals itself in full.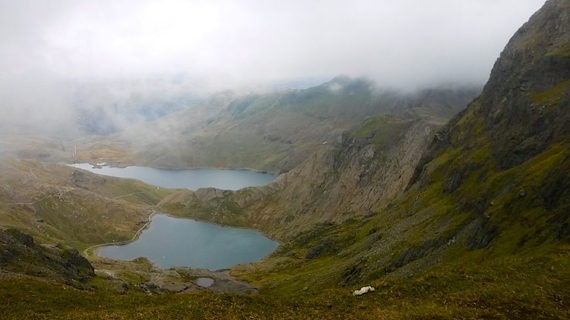 On lower grounds, one can witness sheep and wild ponies meandering lazily through the thick grass. From slightly higher lookout points, one can gaze at the panoramic view of the nearby villages and watch a tiny steam train chug through the mountain. At the height of the summit, one can marvel at the endless stretches of monstrous mountains on the horizon and admire the vibrant colors of the radiant earth.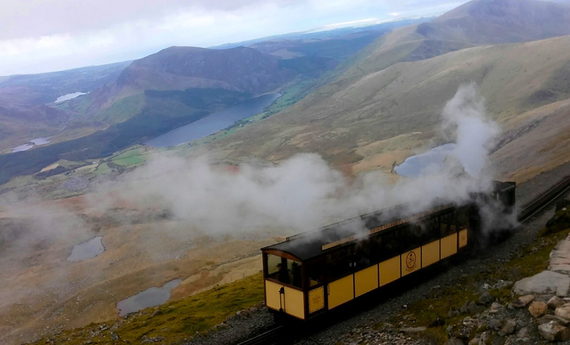 Scotland is famous for its rugged highlands, but a true gem of this country is the largest island of the Inner Hebrides, known as the Isle of Skye. The hauntingly beautiful Cuillin Mountain Range dominates the center of the island, but these dramatic cliffs are only one of the natural attractions on Skye. Numerous hiking and exploring opportunities are scattered throughout the area, but there two exceptionally unique places are definitely worth visiting.
First is The Storr, a famous hill located on the island's northeastern Trotternish peninsula. This rocky hike begins with manageable paths that wind smoothy through the earth, and can occupy more low-key hikers for a couple hours. Towards the middle of the incline is the well-known Old Man of Storr, or collection of gigantic, jagged, rocks that jet upwards from the hill. Continuing to climb upwards past this iconic scenery is great for the more ambitious hikers, as the highest point can eventually be reached at 2,359 feet.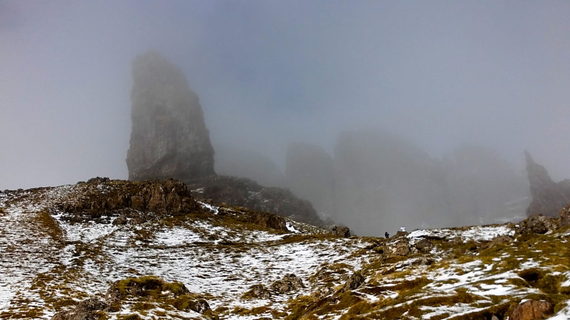 The second unbelievable hike on the Isle of Skye is the Quiraing, a hilly stretch of land where the earth expresses itself in odd shapes and strange rock formations. It's popular to drive up into the mountains to a small car park, where you can then walk along the paths that cut horizontally through the misshapen hills. The scenery here is completely one of a kind, and the saturated natural hues combine with the numerous winding rivers to create an unforgettable view.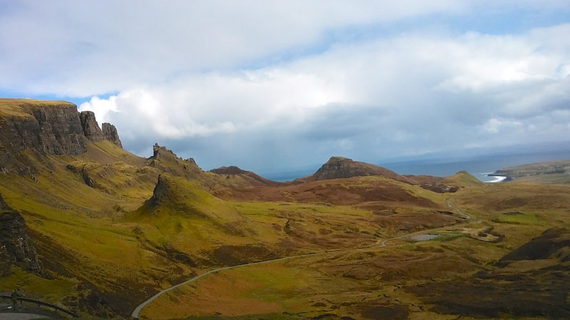 Related