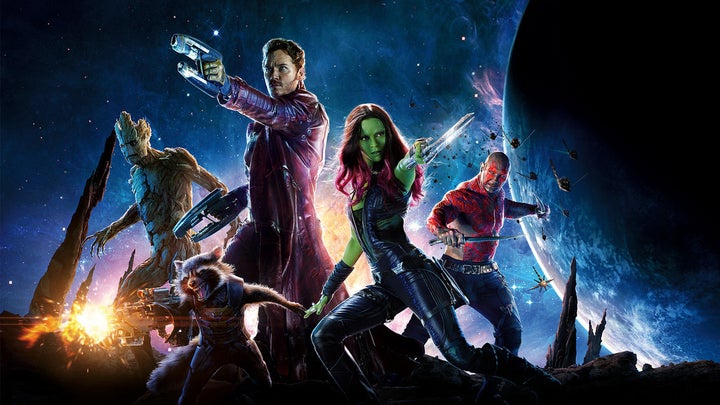 If you are an action movie fan then there isn't a doubt that you wouldn't have watched the Guardians of the Galaxy till now. The movie has a brilliant storyline, amazing characters, and extraordinary action scenes. The fun element has been embedded in an incredible way in the movie that keeps it light even amidst the chaos. This is one of the main reasons I still love watching this movie again and again.
Everyone in the world teaches us to take control of situations, improve skills, and do the best we can. But I never came across a single person who ever told me to maintain my peace of mind during the hour of crisis. Being the project manager at my company, there are a million reasons for me to shout, panic, and lose my temper. Keeping the light and fun mode on can be a daunting task in such situations. Perhaps, watching this movie made me realize my role ' I am groot(I am project manager) and I should keep the good work on with innocence and sincerity.
"Want to become a leader who gets things done? If yes, then stop using email to manage work and switch to ProofHub."
Now, when I don't find expected results, I don't let it affect my peace of mind. Instead, seeing the photo of Groot on my desk, I remind myselves to keep up the spirit and go on. But I have learned more than just keeping calm from this movie. Here's a compilation of the lessons for managing my team that I could learn from this thriller movie.
1. Motivate your Team to Grab New Skills
One of the common dialogues by Peter Quill to Gamora is, "I don't learn. One of my issues." But this isn't true. Remember, when the Guardians realize that Ronan has the infinity stone and the entire galaxy will be destroyed? It's Quill who comes up with a plan.
Now, it's not just the efforts of the Quill that make the plan successful. It is the entire team including Groot, Yondu and all others who together work to save to the galaxy.
Take Away: You may have a great plan but that doesn't work well till you have a great team. That's why it is important to continuously encourage your team members to grab new skills. This may give them a chance to nurture their inner potential. Once in a blue moon, ask them to go beyond their comfort zone and relinquish control over them. You never know they may come up with some great stuff..
2. Verbal Communication isn't Everything
Coming back to my favorite Groot, who played a major role despite his lack of of verbal communication. His facial expressions were enough to add life to his boring personality.
Now, I spend more time in listening and watching my team members speak, participate, and take responsibility for work. This has helped me understand my team members more deeply. Also, sitting back and observing your team helps you easily know about who is really interested and concerned about the project.
3. Serve your Team Even if that Demands your Soul
How can we not learn from the character of Drax? He fights with Groot, assaults Rocket, and even attempts to kills Gamora. But by the end of the movie, Drax proves his loyalty very well.
He puts his own life at risk and helps Peter bear the power of the Infinity Stone that too without any self-interest. Once Drax realizes that he can kill Ronan only with the help of a team, he keeps his personal mission aside and gets along with this team.
Take Away: It is good to have personal goals to climb up the corporate ladder and achieve great success. Good leadership comes with commitment and willingness to serve your team. If one is able to do that successfully then corporate success comes easy. Make sure you are available for your team members whenever they need you. This will help you build an environment of mutual trust and understanding in your office.
I am sure you must be great at planning, executing, and running successful projects. This is just a small reminder to all those hardworking and dedicated project managers to continue doing the good work whilst keeping your team's growth a priority. You are welcome to share your experiences and points in the comments below.
If you liked reading this post, here are some more which you are surely going to love -
Related
Popular in the Community