Imagine a technology startup founder. What comes to mind? Furious coding while sitting on a bean bag chair? A worn out hoodie? Whenever one thinks of technology startup founders, the go-to image is fairly standard: young, intelligent, innovative, hardworking men whose ultimate goal is that golden ticket: funding from venture capitalists so their business can be acquired or better yet, have an IPO.
Though venture capitalists by and large believe in the sentiment of the "technocracy," where any good idea, game changing innovation, or disruptive technology has equal chance for success, regardless of the race, age, or gender of the founder, their investment portfolios tell a much different story. According to data compiled by PitchBook, "only 13 percent of all venture capital deals in the United States went to women in 2013."
Young white men aren't the only innovators who are capable and business savvy enough to secure the most funding from VC firms, especially noting a study from Dow Jones reporting that only 3 percent of tech startups were founded by women and secured 13 percent of all venture capital deals. However, the stock characters of Mark Zuckerberg or those we watch on HBO's Silicon Valley are hard to drive from our collective minds - even for venture capitalists.
Do I believe venture capitalists have an obligation to push a women-in-business agenda? No. Do I believe venture capitalists have a mandate to invest in innovative and exciting startups helmed by fresh, skilled, and driven founders with the demonstrated capacity for financial success? Yes - and it just so happens female entrepreneurs fit the bill perfectly and their numbers are growing.
So how is Silicon Valley, its venture capitalists and beyond, preparing the next generation of female high-tech founders? Women's Startup Lab is working to build strong, innovative businesses, yield revenue growth, and connect top-tier networks with their accelerator Cohort members. There's an unconscious bias that women in STEM are trying to overcome and Women's Startup Lab better prepares female entrepreneurs for business success. We're here to change the stereotype of who is considered a Silicon Valley success.
Why more venture capitalists should fund women entrepreneurs: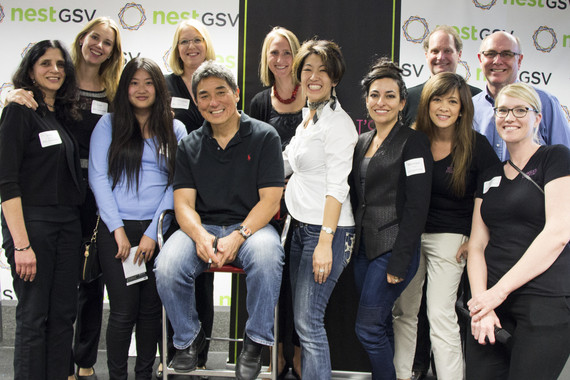 Women entrepreneurs have proven results for financial success: According to an ongoing study being conducted by Emory University, women-founded startups are "20 percent more likely to have generated revenue" than male-founded startups.
Monique Giggy, founder of Swing-by-Swing, a free golf GPS range finder application, and Liesl Capper, founder of Cognea, a cognitive computing and conversational artificial intelligence platform, went through Women's Startup Lab's program in 2012 and both were recently acquired, Swing by Swing by Back9Network and Cognea by IBM Watson. These are just two examples of the growing number of female entrepreneurs leveraging their unique business experiences into an investment thesis venture capitalists and large conglomerates find attractive.
And it's not just female founders from Women's Startup Lab that are finding success. Just look to Rashmi Sinha, chief executive officer and co-founder of Slideshare, which was acquired in late 2012 for $119M, or Kass Lazerow, whose company, Buddy Media, was acquired for a staggering $689M. Women aren't just founding moderately successful businesses in "female" industries, like fashion - they are founding companies with long-term potential, solid infrastructure and executive oversight, and healthy financials across a spectrum of industries, both existing and new, and translating this into measurable success.
Women entrepreneurs have business and life experience: Women entrepreneurs often find their companies at a later age after accumulating a wealth of work and life experience - it's this experience, so different from the traditional image of a technology founder, that gives women a unique perspective and insight into creating truly disruptive companies in spaces often overlooked by male entrepreneurs. Take one of our founders, Jodi Murphy, a Spring 2014 cohort member of Women's Startup Lab and Founder of Geek Book Club, a storytelling application for children with autism, who told The San Jose Mercury, "I have no fear [because] everything that I have done has led to this. Even though I am older, I literally leap out of bed every day, because this is my time for doing this."
Women entrepreneurs have an aptitude to collaborate which builds better business models: The recognition of women's innate collaborative skill set led me to develop the Hito Rule, which stipulates that women should not only lean in, but also lean on and up on their community, which has become a central tenet of Women's Startup Lab. This group lean, facilitated by sharing knowledge, ideas, and experiences, drives success for all within the group, not just some. There's no doubt that Silicon Valley and the startup space are competitive, tough industries in which to find success; however, I've found during my time working in the technology sector, and even more so since founding Women's Startup Lab, that fostering alternative skill sets yield results and encourage women to meet the rigors of early stage startups in an authentic way.
Female entrepreneurs have proven track records, offer diverse skill sets that yield business growth and are the future of the startup field, so venture capitalists should be amped to "diversify their portfolios" with these new technology leaders.
Tweet @wslab to share your insights on Twitter. What are your thoughts on #womeninbiz and how venture capitalists should #fundwomen? What's your vision of how we can change #techculture?
Calling all HuffPost superfans!
Sign up for membership to become a founding member and help shape HuffPost's next chapter