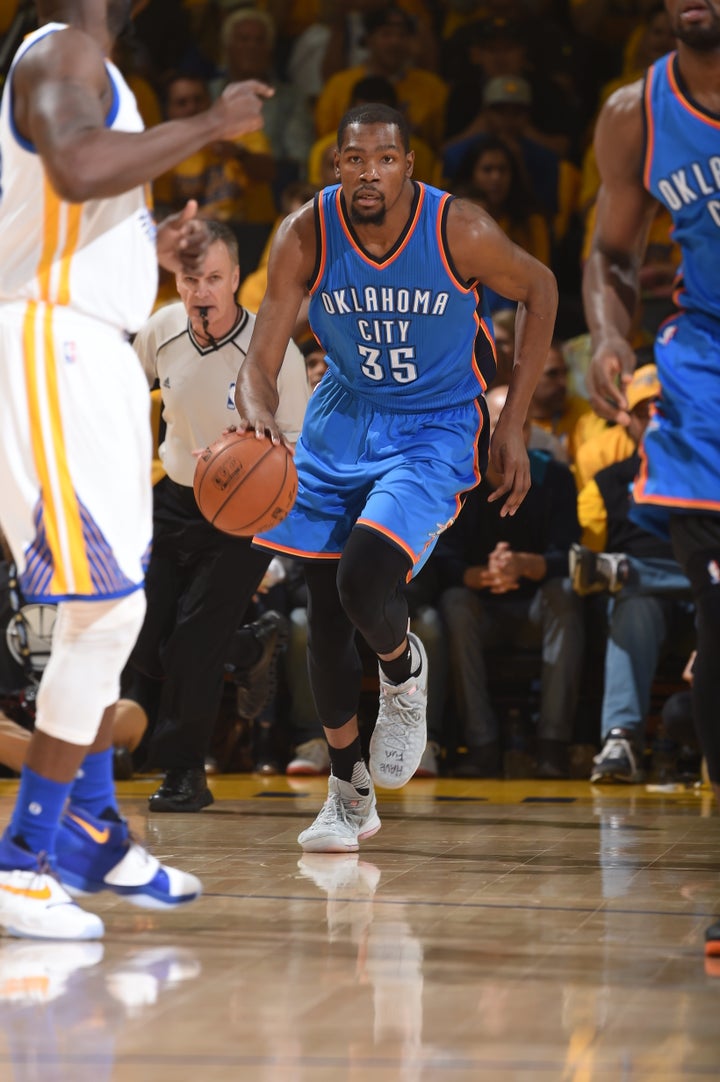 The NBA free agency whirlwind has begun with the annual barrage of rumors, and even more rumors on the way. Free agency doesn't officially start until July 1, though, which means we still have time to speculate on even the unlikeliest of scenarios. Because, as history has taught us, we can't rule out anything.
Here is a look at three bold predictions for the NBA's "second season."
Barnes Stays Put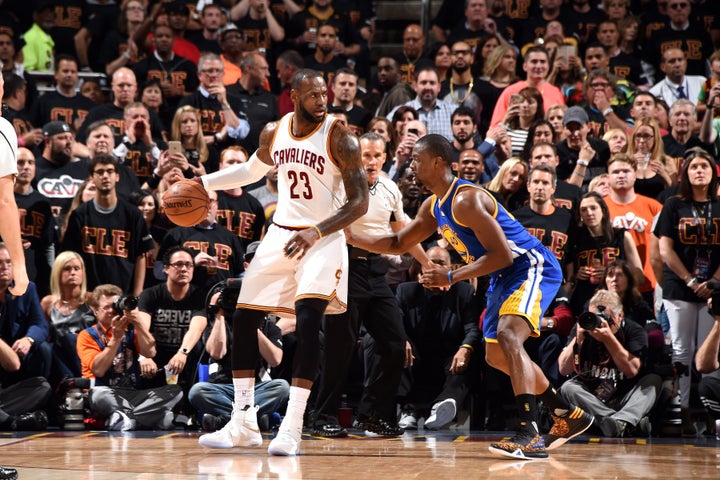 After the incessant chatter about Harrison Barnes and a multitude of potential suitors, the 24-year-old swingman will have his max deal matched by Golden State. Although Barnes endured a woeful postseason -- shooting under 39 percent -- that culminated in a shooting slump throughout the finals, he is still a key asset to the Warriors' long-term plans. An unselfish, versatile defensive ace, Barnes allows coach Steve Kerr to play small ball (aka Death Lineup) by employing him at the four, alongside Swiss army knife Draymond Green at the five.
The market for Barnes, a restricted free agent, as a max player has opened up because of the salary cap expansion in 2017, and much of the Warriors' desire to keep him hinges on what Kevin Durant chooses to do. If the Warriors can somehow lure him away from Oklahoma City, then this conversation is moot.
Durant Inks Long-Term Deal In Oklahoma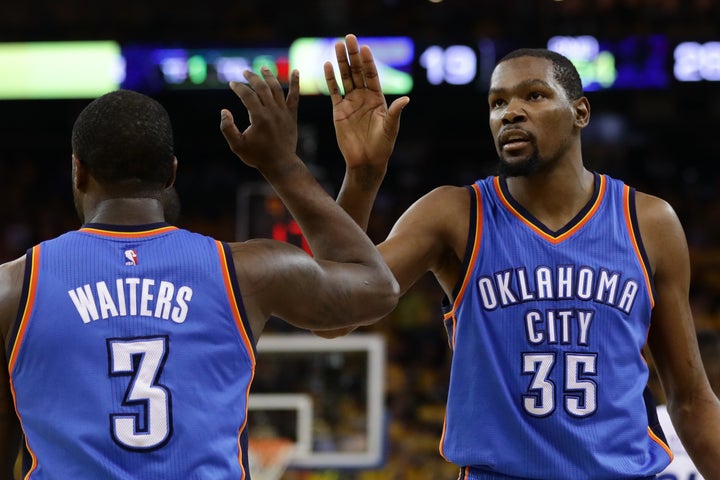 The Kevin Durant sweepstakes may be over before they ever really begin. We can talk about the Lakers or the Knicks, but why would Durant leave a championship-caliber roster for a bad team? We can talk about the Warriors or Spurs, but neither has ever seemed all that feasible. Or we can talk about how Durant is a loyal dude who once announced his contract extension with the Thunder via Twitter. 
Simply put, Durant is not going anywhere. He is a top-three player -- please disregard the absurd voting results that suggest otherwise -- entering his prime alongside another elite player, Russell Westbrook. Oklahoma City, meanwhile, was one game away from the finals and has since improved its roster. By dealing Serge Ibaka to acquire the draft rights to Domantas Sabonis and former Orlando guard Victor Oladipo -- one of the premier, young two-way wings in the league -- the Thunder has given KD even more reason to stay put. 
The 27-year-old can ink a one-and-one deal to re-enter free agency with Westbrook next summer. Or, he can submit to a max contract extension and remain on a roster built for now and the future. That seems to be the play.
Nobody Really Wants Howard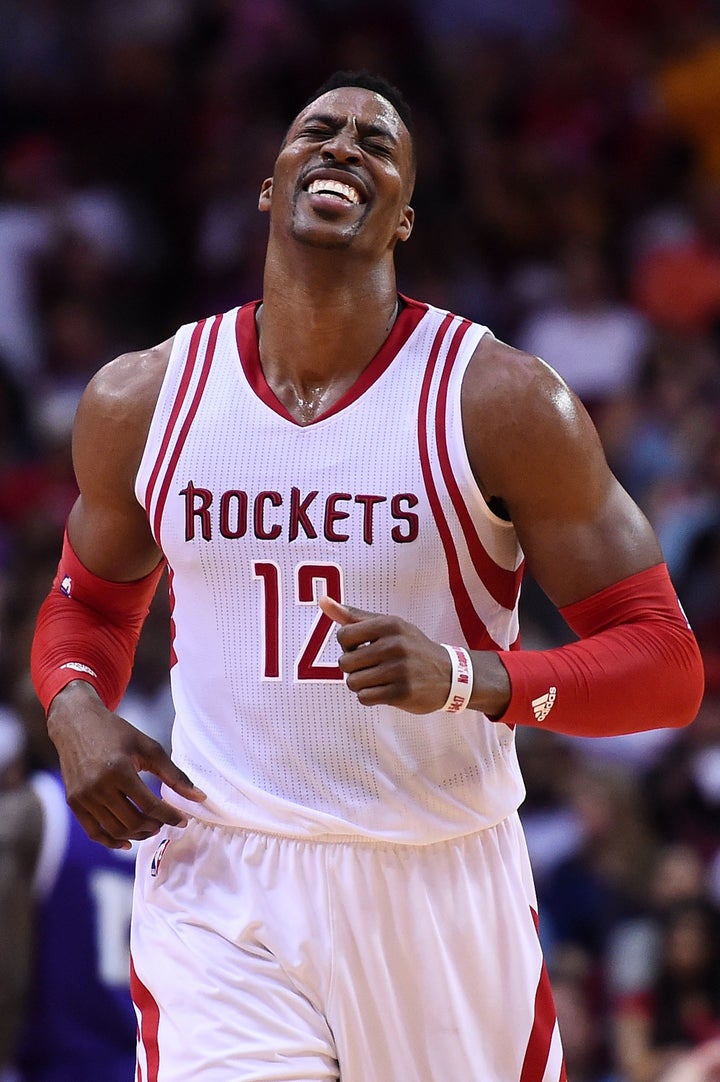 "This will be my last chance for a really big contract," Dwight Howard recently told Jackie MacMullan. OK then.
To be sure, there remains a market for his services -- think $12 million per year -- as a rim protector and pick-and-roll option. The three-time Defensive Player of the Year is 30 years old and still a valuable commodity considering the dearth of quality bigs available. It's just that he won't command anywhere near the dollars he thinks he will. Moreover, the interest level is scant for a perceived locker-room cancer coming off his lowest-scoring average (13.7) since his rookie season and for a center who hasn't played the full 82-game slate since the 2009-10 campaign.
Calling all HuffPost superfans!
Sign up for membership to become a founding member and help shape HuffPost's next chapter