In many ways this has been a fantastic year, but it has also been a year of deaths. Personally, we have experienced four deaths of human family members, two of canines, and the deaths of a number of a friends and colleagues. Times like this cause us to reflect on life. Ralph Waldo Emerson said, "The purpose of life is not to be happy. It is to be useful, to be honorable, to be compassionate, to have it make some difference that you have lived and lived well." While it may not be life's purpose, choosing to be useful, honorable, and compassionate can contribute to our happiness. Here are three other choices we can make that will make our lives well lived:
Forgive. Judith Orloff, M.D. defines forgiveness as, "the act of compassionately releasing the desire to punish someone or yourself for an offense."
The documentary film The Power of Forgiveness explores the physical, psychological, and spiritual effects of people's choices to forgive or to not forgive in a variety of situations (9/11, Northern Ireland, etc.). According to the Mayo Clinic, the benefits of forgiveness include:
• Healthier relationships
• Greater spiritual and psychological well-being
• Less anxiety, stress and hostility
• Lower blood pressure
• Fewer symptoms of depression
• Stronger immune system
• Improved heart health
• Higher self-esteem
When we learn to let go of the hurt, we no longer define our lives by it; it is no longer part of the story we tell ourselves about ourselves. And through this conscious choice, we find freedom.
Celebrate Life. Last night I had a drink with Alisha Wilkes, one of the speakers at our upcoming Seattle Women's Wellness Weekend, who confessed she stops on hiking trails to check out the cool bugs along the route. This is something I do, too, along with admiring trees and leaves, spiders and slugs, and every deer, rabbit, and farm animal I pass. Life is full of magical moments, though many people are waiting for only bigger things to celebrate.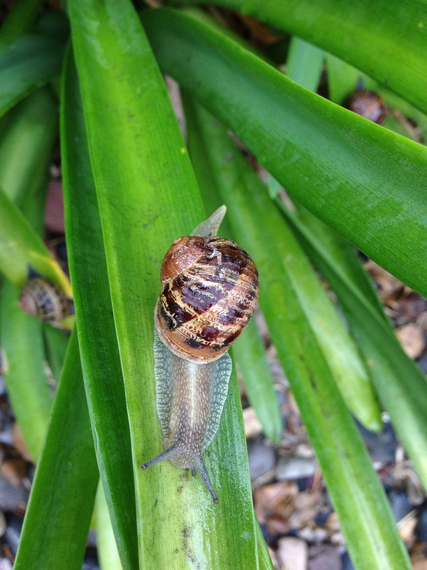 On February 5, 2015, I was in Singapore, when the country was celebrating the inaugural flight of its first Boeing Dreamliner, owned by Scoot Airlines, the country's low-cost carrier. The media was out in full force and the atmosphere was joyous (and included a dancing chicken). I wrote about the event on LinkedIn. And I wondered how many of us would have considered the event no big deal, no reason to break out the proverbial good china and linens or crack open the bottle of champagne.
Think of how different your relationship might be if your partner came home to a private celebration of your 1,235.5 days of love instead of to a rushed supper involving a debriefing of the problems of the day and what the kids need help with that night.
Wonders in life occur daily if we only take the time to think about and acknowledge them. Mahatma Gandhi said, "When I admire the wonders of the sunset or the beauty of the moon, my soul expands in the worship of the creator."
Say No Sometimes. Nancy Reagan started a Just Say No campaign in the 1980s in regards to drug use. But many people (women especially) have a hard time saying no if the boss asks us to work on a special project that will consume a lot of hours; if our kids need something; if our partner wants our attention; or if our friends demand our presence; or if our kids' school wants treats, a helper, a fundraiser, whatever. (A male friend expressed gratitude once that the only pressure on him to bring cupcakes to school for his son's birthday was to go buy the ones at the grocery store; his wife would have felt compelled to make and decorate top-notch homemade ones.) We allow ourselves to be pulled in so many different directions, instead of setting smart, healthy boundaries. (And sometimes this saying yes all of the time ends us getting us sick.)
In The Book of Wisdom: The Heart of Tibetan Buddhism are the lines: "Saying no feels more of a freedom than saying yes ... No means you have asserted yourself." How many times have you said yes, and yes, and yes, and then felt ensnared by the yesses or obligations?
A friend recounted yesterday that even during chemo and radiation for lymphoma years ago, she went to work every day and was fully engaged in her life, certain that if she wasn't everything would fall apart. In hindsight, she realizes that attitude literally made her sick and that life would have gone on just fine had she said no more often.
Carrie Bradshaw said in Sex in the City, "Life gives you lots of chances to screw up which means you have just as many chances to get it right." I choose today to get it right.