If you've tried to hire an app developer lately, you've likely noticed a growing problem in the field. The demand for talented software developers far outweighs supply, leading to an upsurge in salaries and unique perks. However, even with all of the bells and whistles, businesses still struggle to keep talented programmers when recruiters are constantly trying to lure them away.
A recent report from Forrester highlighted an additional problem; many firms aren't satisfied with average development talent. "More and more companies rely on software to reach and engage their customers and define and differentiate their products," the report says. "So executives charge their recruiting teams with the task of creating the development shop equivalent of Lake Wobegon, where all the kids are above average."
Unfortunately, one of the biggest things businesses miss as they offer money and free iPads is the importance of culture. Often seen as one of the most important factors in retaining good employees, even more important than pay, a company's culture could either drive employees away or retain them.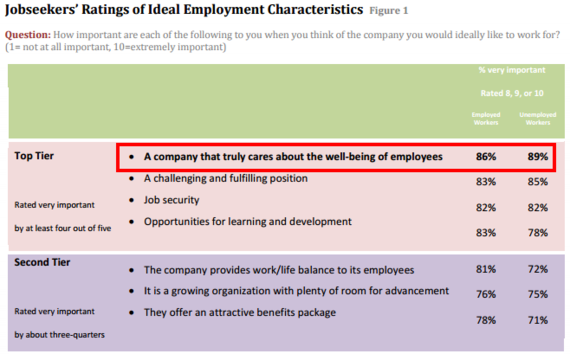 Here are a few companies helping prove that when a business cares about its development teams, they'll likely respond with long-term loyalty.
Facebook's workplace culture has become legend, with perks such as free meals and on-site barbers. But those amenities are only part of the reason the company has high employee satisfaction levels. Instead of forcing a thick policies and procedures manual on its employees, Facebook's leadership team encourages creativity and innovation, including giving them the freedom to decorate their spaces however they see fit.
This is just a symbol of the way the company empowers its employees to make suggestions and take ownership of their roles within the organization. Mark Zuckerberg holds a Q&A each Friday with non-leadership team members, allowing them to ask questions about the company's direction. The result is an employee base that is fully invested in the organization as a whole, making them less likely to seek work at a competitor.
For a variety of reasons, from access to specialized skill sets, to a reduction in overhead, many businesses have begun turning to contract based freelance workers. An hourly fee for the duration of a project is often much more manageable than committing to a benefits package and a six-figure salary well into the foreseeable future. 10x Management specializes in pairing the right freelance talent with not only the proper technical skill sets but also to a firm's specific culture, increasing the chances that the contractor will be the right fit.
Instead of handing over a list of dozens of prospects and letting the company do their own vetting (a process which can often take weeks) like a recruiter might, 10x learns about an organization, exactly what they're looking for, then determines which one of their clients best fits the criteria.
"We try to determine exactly what technically qualifications a company needs for a particular engagement as well as what the company does/what market sector the company is in and match those needs with the skill sets and backgrounds/interests of our client base." says 10x founder Rishon Blumberg. "A truly successful match is when we can identify a client who possesses all the requisite technical skills and ALSO has an interest in the sector a company exists in."
10x works with their talent roster on an exclusive basis, controlling their calendar. It means that when a business calls needing a new developer or team of developers, often an ideal match can be made within 24 to 48 hours.
There are several reasons Glassdoor named Airbnb 2015's best place to work. Not only do workers receive $500 in travel credits each quarter, the travel company also allows pets in the office and provides five months paternity and maternity leave. One of the biggest perks, however, is Airbnb's exchange program, which lets employees work in offices across the globe.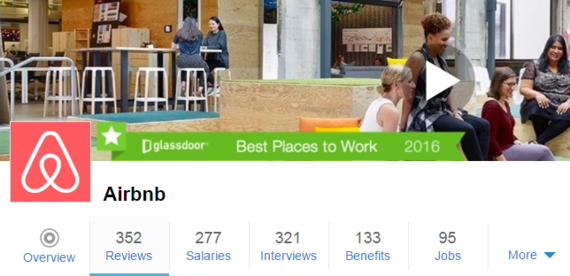 The founders make an effort to always be accessible to employees at all levels, helping workers in all areas feel as though they're a part of the overall direction of the company. Flexibility is encouraged among development teams, including the approaches each developer takes in making changes. All of Airbnb's repositories are left open to team members and employees are encouraged to contribute to any part of the codebase, with the owner of that codebase approving those changes before they go live. This eliminates the process many development teams have of putting each team into silos and requiring coders to make suggestions and wait for those suggestions to be implemented by those other teams.
If businesses want to attract and retain the best software developers, they need to set a flexible environment with plenty of perks. When a business's leadership has a strong mission and impressive values, teams will align themselves with those leaders and be more likely to enjoy their jobs and stay with the company for many years.
Related
Popular in the Community