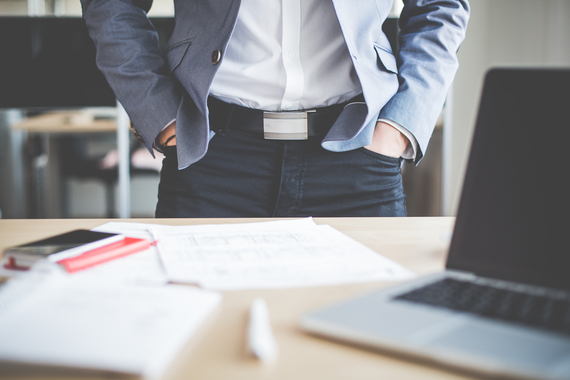 Technology research firm, Gartner, Inc. defines content marketing as the process and practice of creating, curating and cultivating text, video, images, graphics, e-books, white papers and other content assets that are distributed through content management systems, media platforms, and the social graph. The very definition proves there are a wide variety of content assets available for use today.
Given the change in the way today's buyers research and purchase products and services, the content marketing methodology enables salespeople to leverage the power of content and further reduce the painful process of cold prospecting to generate new leads.
In fact, according to Hubspot, a marketing software platform, these methods generate 3 times as many leads vs traditional outbound marketing.
Depending on which stage of the buying cycle prospects are in, salespeople are wise to have three specific content assets readily available.

1. Use blog content for information seekers.
Buyers who are in the awareness stage of the buying cycle are looking for solutions to a problem they have or perhaps an opportunity exists of which they can take advantage. Blog content that is both relevant and delivered in the right context increases lead generation and conversion rates significantly.
Here are a few key stats:
among business that blog only once a month, 57 percent acquired a customer as a result
companies that increased blog frequency from 3-5 times per month to just 6-8 times per month nearly doubled their leads
of businesses that blog daily, 82 percent reported gaining a customer through their blog
Blogging is a proven content asset that works 24/7 to pull in leads who are searching for specific answers to problems they're experiencing. A recent Demand Gen report states that about two-thirds (67%) [of buyers] rely more on content to research and make purchasing decisions.
Salespeople that produce content or leverage existing content assets are better positioned to engage buyers earlier in the buying process. This early access will help you get a better understanding of their problems and offer specific solutions.
For those prospective buyers looking for answers, keep a few links to helpful blog content handy and available to share.
2. Keep an inventory of videos to educate and explain.
Leveraging video assets can be a great way to provide educational information to buyers. While video can be useful at any stage of the buying cycle, it is extremely effective for buyers in the consideration stage of their purchase. These buyers have identified their problem and are researching methods to solve it.
Some interesting stats on video consumption provided by Forbes:
78% of consumers watch online video every week
75% of business executives watch work-related videos, at least weekly
59% of senior executives agree that if both text and video are available on the same topic on the same page, they prefer to watch the video
There are a few types of video that work well for salespeople. These include explanatory videos, especially if your product requires educating the end-user. Q&A videos are useful to buyers who are considering your solution, yet have questions. Start with your most frequently asked questions first. Email videos are a great way to increase email open rates and also provide valuable content to prospects in a unique way.
The goal is to be prepared to offer up a video for prospects looking for a reason to choose you.
3. Offer case studies as endorsements.
Buyers who are in the decision stage of their journey have usually narrowed down their options to a few key solution providers and are looking to make a final decision. There are several content types that salespeople could use at this stage, but case studies help influence buyers by showing how your product or service has previously solved a similar problem.
Done properly, case studies should identify customers who have successfully used your product or service. These are customers who have approved the use of their brand in your collateral; thereby providing an endorsement of your solution.
It's a given that case studies should be made available through your website. In addition, case studies in .pdf format should be readily available for a salesperson to deliver to a potential buyer at a moments notice.
Content marketing enables salespeople to generate more leads, by meeting buyers at their immediate point of need. As a salesperson, if you haven't adopted content marketing yet, there's no better time than 2016.
Use these assets and abandon the frustrating, cold prospecting methods of years past. Keep a few blog posts, videos, and case studies in your back pocket and improve your sales for 2016.

What content assets do you recommend for salespeople?
Calling all HuffPost superfans!
Sign up for membership to become a founding member and help shape HuffPost's next chapter