Some things in New York are expensive:
But the wonderful, and oft-forgotten, thing about this city is that while some people may want to shell out $20 for a plasticky, cheesy helmet experience, or a $40 filet mignon, there are many, many others who want to find the cheap and delicious goods that flank all sides of the five boroughs. I am one of those people.
The thing about New York -- and other cities that thrive on outdoor markets and vending -- is that the possibilities for whetting one's appetite, establishing a relationship with vendors, and coming together to see the latest food offerings are endless. Here, I have yet to find a vendor that doesn't take pride in the quality of their ingredients, namely local and organic meats. How can you go wrong?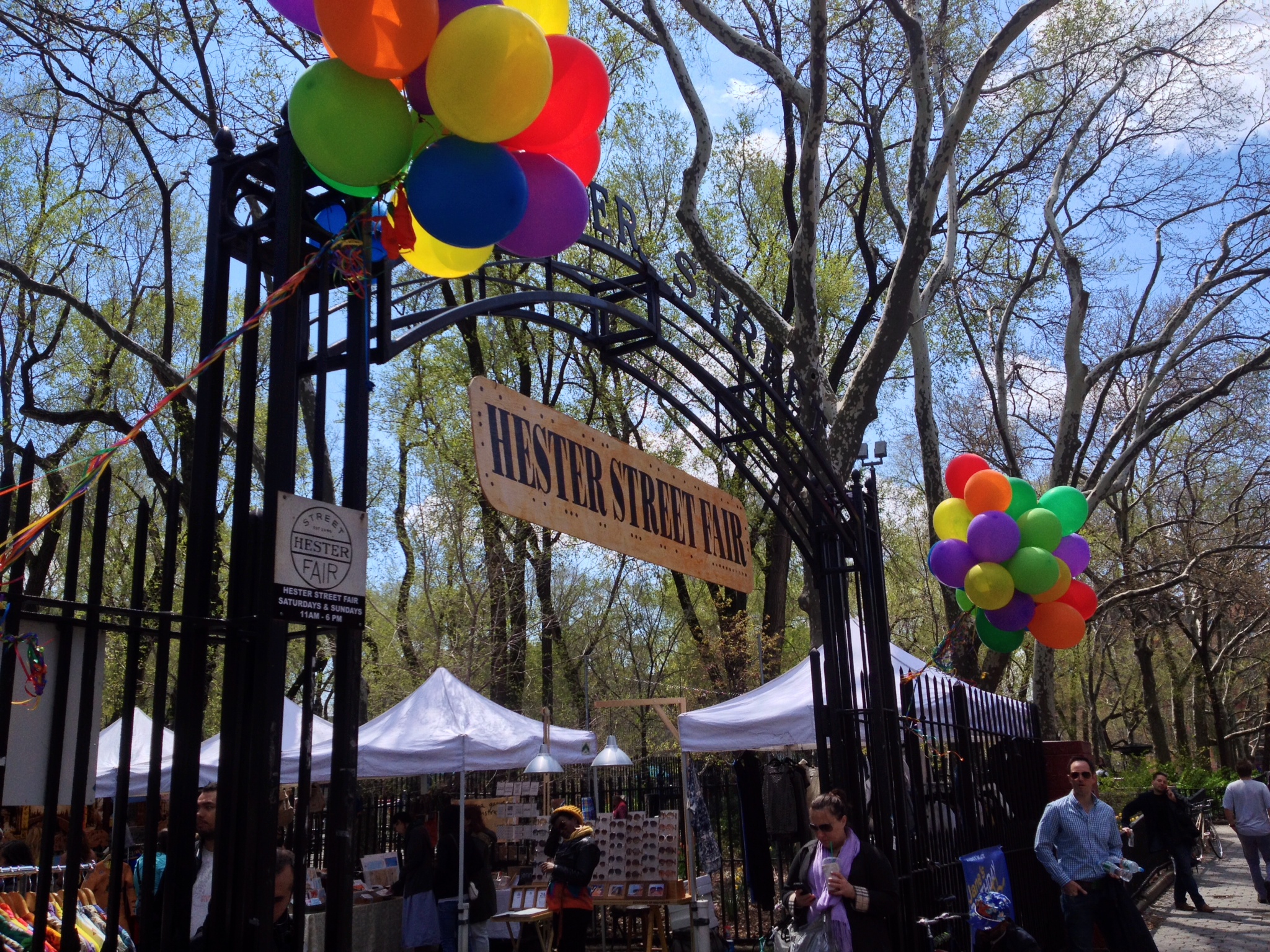 On a beautiful spring day, I decided to explore Manhattan's Lower East Side and visit the Hester Street Fair on its opening weekend. Balloons graced its gates and there were a few people milling amongst the stalls. (Note to self: Get to these places early.) From handmade soy candles to foam bow ties, spray-painted purses to Victorian shoes for sale, I milled around the market taking in the smell of the food and the wares. It was time to make the ever-glorious decision of what to eat in a sea of local cuisine -- and somehow not drain my wallet. I had about $15 in my possession: Was it possible to enjoy a fresh, savory and sweet, and ultimately filling three-course lunch?
My body craved greens, so I wandered over to Rosette, where workers were apparently having a field day selling their item du jour: lettuce wraps. With all the wonderful smells and sounds of food cooking, here I was craving a mini meal that would make rabbits swoon. However, one woman devouring her wrap, exclaimed, "This. Is. So. Good."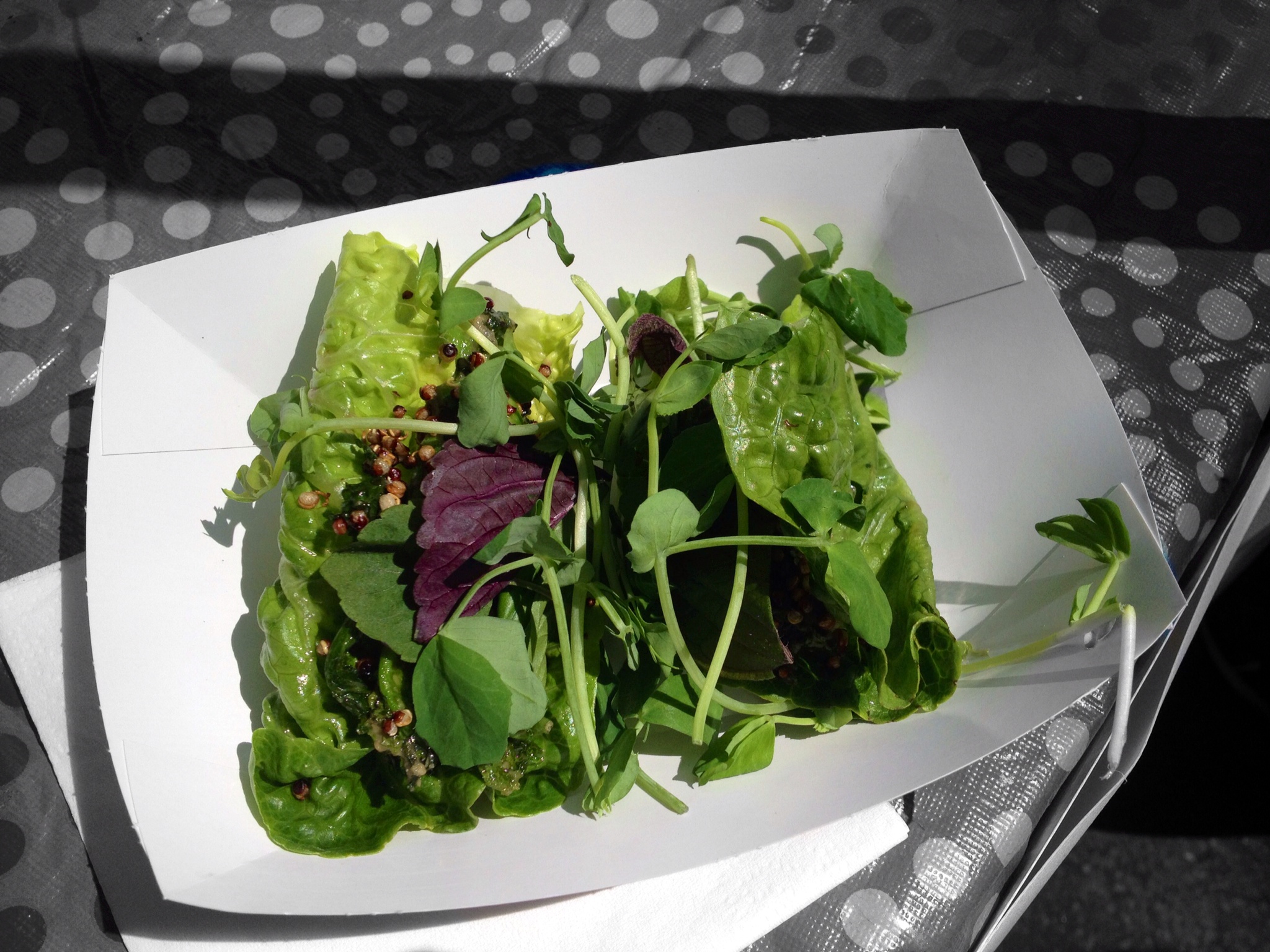 Rosette's lettuce wraps, $5
The wrap contained warm miso, crunchy quinoa and greens, greens, greens. At first bite, I just smiled and ascended into viridescent heaven. The crunch was ever-present, and the miso brought out the fresh and subtle bitterness of the greens, making the combination a salty and more importantly, refreshing treat. For two mini wraps at $5, I couldn't go wrong.
I then headed to Brooklyn Taco, which specializes in selling tacos with all-natural meat. I asked if the meat was local and the vendor noted that most of it came from New York state -- a rather solid answer. I ordered the Chilorio Brisket Taco, complete with tender brisket, pineapple salsa, cheese, and hot sauce.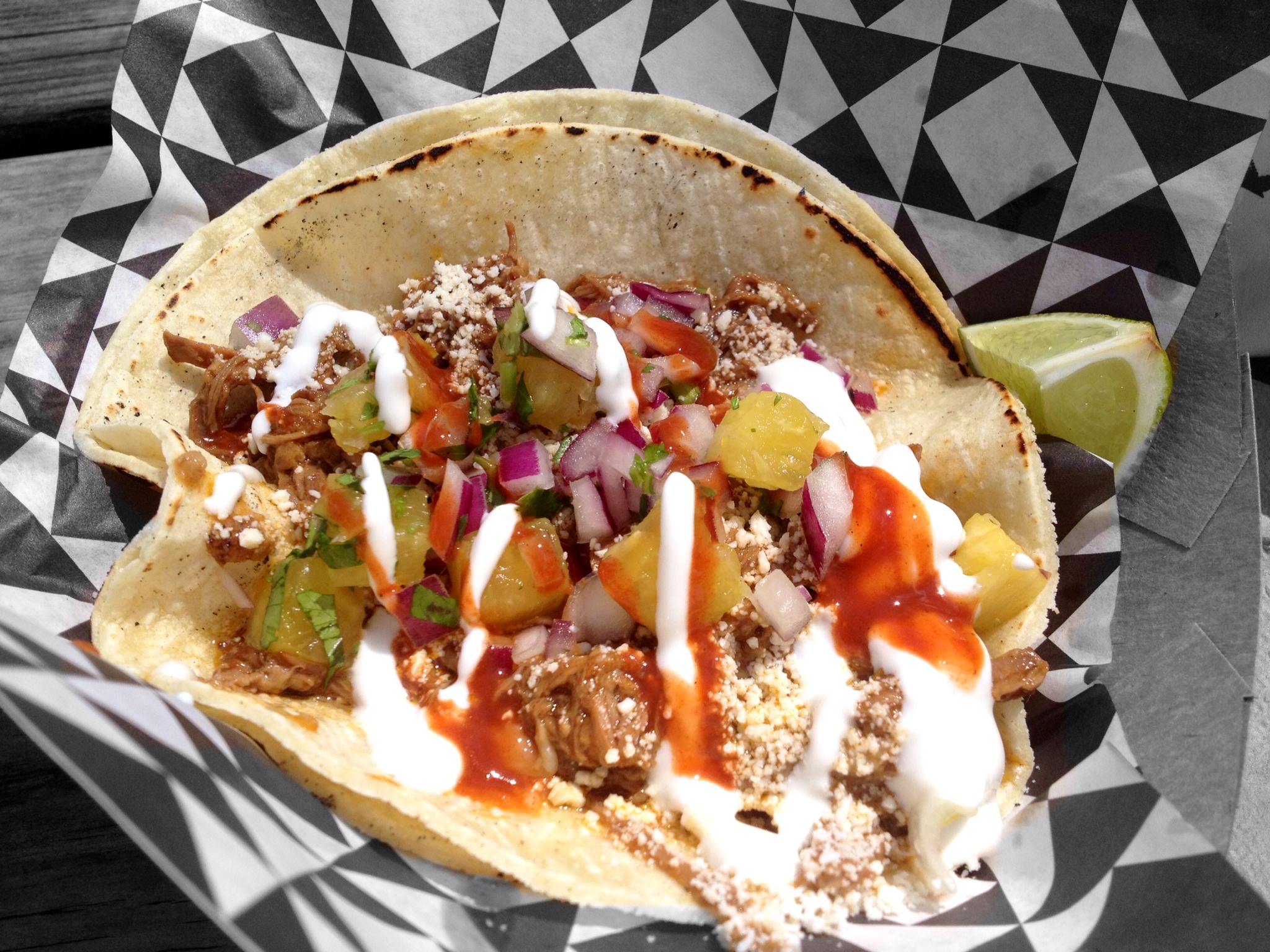 Brooklyn Taco's Chilorio brisket taco, $4
Little did I know that I was enjoying an award-winning taco! The flavorful combination and a drizzle of lime made for the ultimate entree experience. Oh, did I mention the $4 price tag? (I know my California friends are cringing at this, but if I'm paying for fresh ingredients, and all-natural meat that is likely local, I'll gladly shell out a few bucks for a well-made taco.)
Ah, my favorite part of any meal. The Melt ice cream sandwich cart greeted me with four samples of homemade ice cream sandwiches as soon as I walked in the market. (I had to make a couple rounds just to ensure I wasn't missing out on any other delectable treats.) I finally settled on Melt and chose one that looked particularly springlike -- green tea ice cream sandwiched between two ginger cookies known as the Zen.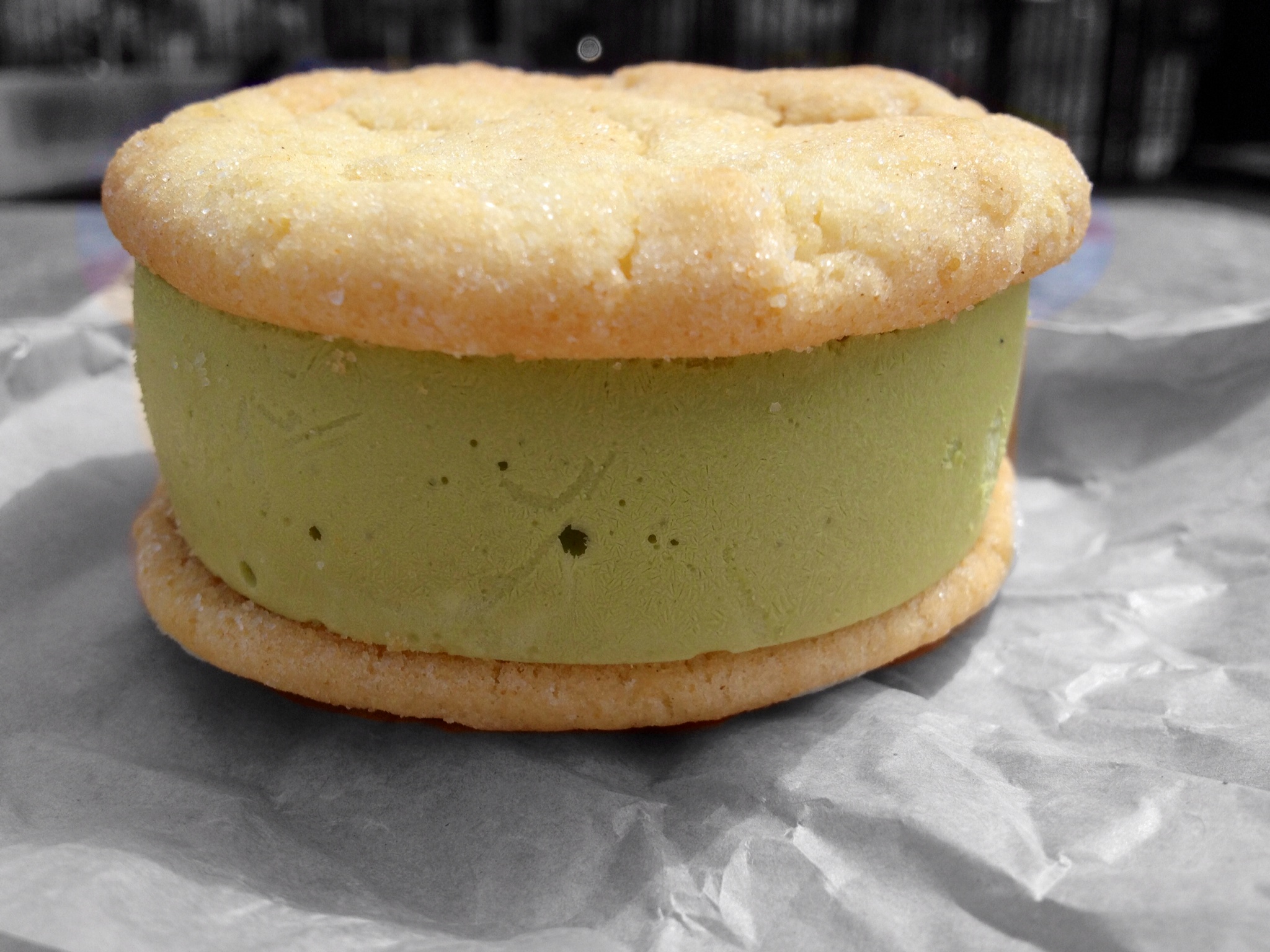 Melt's Zen ice cream sandwich
Light, sweet, and chock-full of ice cream, I knew I made the right choice. This was also... $4.
Between the choruses of "Oh my god, that was so good" to "This is amazing" while at Hester Street, I know my tune is forever changed. Go local, and go home happy. Your body -- and wallet -- will thank you.
N.B.: I understand that some people may not see the value in paying $4 for a taco or an ice cream sandwich. But, the next time you enjoy some cheap eats, especially if the food is local, organic, or sustainable, etc. -- why wouldn't you pay the extra buck? And last but not least, always be curious about where your meat comes from -- it's probably a good idea nowadays unless you really enjoy eating Frankenburgers.
Calling all HuffPost superfans!
Sign up for membership to become a founding member and help shape HuffPost's next chapter