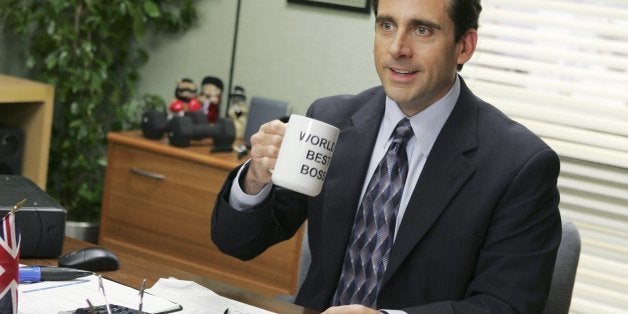 Thank-you notes are a polite way to express your gratitude, but a boring thank-you note ruins all the fun! At the end of your internship, you want to give your boss something to remember you by that shows how grateful you are to have had this opportunity. And what better way to do that than with a gift that shows creativity at the same time? Give your boss a gift that will make you stand out. These gifts are totally awesome and entirely memorable -- your boss will never forget you!
A simple thank-you note looks pretty boring compared to a bouncy ball that says the same thing! Sending a ball is a funky way to show your gratitude, and your boss can play with it, too! Sendaball has options for every occasion, even one ball you can put your own words on.
To send a ball, choose from the selection of balls they have and customize your message (up to 75 characters). The ball is 10 inches in diameter, so think of it as sending a volleyball to your boss. The balls cost $16 plus shipping. Send your boss a colorful bouncy ball, and she'll definitely remember how much she had with your fabulous thank-you!
Everyone likes to receive a little basket of goodies at the end of the day. Fill a basket or bag full of your boss' favorite candy, a magazine to read and other fun items that he or she would like. Items such as candy, hot chocolate packets, tea and other non-perishable items make for great gift-basket fillers. Attach a little thank-you note and a ribbon, and it's good to go!
Cindy Harrington, an intern manager at Save the Children, says, "Last year my interns got together and they made a little gift basket for me. ... That little gift basket is such a nice way for them to thank me."
Having a cool mug on your desk makes you 10 times more awesome, and your boss thinks no different. Stand out from the crowd and make your boss a mug that holds coffee and reminds him or her of your internship. Websites like Vistaprint and CafePress make it easy to print your own photos and words onto a mug for your boss.
"Every morning at my internship last summer, my boss would give us our daily assignments, then would tell us, 'Let's do this, team!' So I got him a mug with those exact words when the summer was over," says Julia Cabot, a junior at Oregon State University who interned with Nike last summer. "My boss just laughed when I handed it to him, getting the joke. A mug is a great gift for your boss."
Put an office inside joke or a picture of all the interns on a mug for your boss to really show your appreciation!
REAL LIFE. REAL NEWS. REAL VOICES.
Help us tell more of the stories that matter from voices that too often remain unheard.