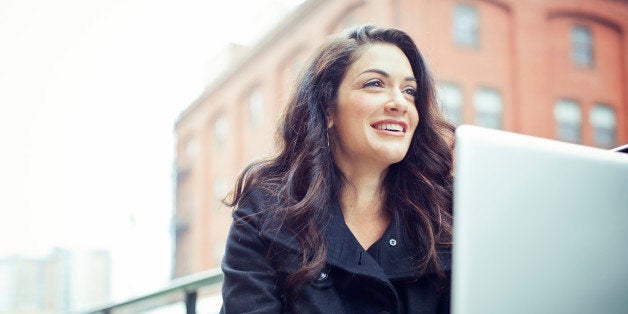 You have a boring job like almost everyone else you know, and you also have a crazy passion that you wish someone would pay you for.
But getting paid to do what you love isn't for real. The idea is laughable really. I mean, who is going to pay you to drink wine or fly toy airplanes?
Actually - surprise! - you can get paid to do what you love, if you follow a few critical "rules".
Here's how you can take your passion and turn it into something you can get paid to do.
Rule 1. Love Your Own Business: Businesses that start with a passionate idea can fail because at their center there is often just passion and not a solid business plan. When this happens, people conclude that they can't get paid to do what they love when the truth is it wasn't necessarily about the idea, it was about the execution.
The rule here is that you need to be sure that you do want to be involved in the business operations, and aren't just enamored with the idea of a business around your passion. If you love business as much as your idea, then make sure there is a market need, do everything you can to set yourself up for success, and go for it!
Rule 2. Don't Give Up On Your Dream Job: Yes, this can seem impossible, but it doesn't have to be. Someone, somewhere has done what you want to do, and you may be able to, too. The rule is that you can't give up without first examining the situation.
What are the barriers to getting there?
Are the barriers real, or are they just fear talking?
If they are real, are they insurmountable, or are they barriers you are willing to work to overcome?
It may be that your dream job is out of your reach or really doesn't exist, but it may be that with a little work on your fear or on your resume, you could be doing what you love and getting a paycheck.
Rule 3. Find Your Almost Dream Job: Maybe you've discovered your dream job is out of reach, doesn't exist, or simply would take more effort than you're willing to expend to get to.
Still, there are things about it you're drawn to. What are they? If you can figure out very specifically why you love your dream job, you may be able to transplant some components of that into a job you actually can find.
For example, maybe no one will pay you to drink wine all day. But someone will pay you to be a sommelier, a wine buyer, or to work in a fine dining restaurant, and maybe one of those appeals.
Rule 3 is you must be creative and flexible to find a job that incorporates as many of the components of your dream job into it as possible.
Getting paid to do what you love isn't impossible. It just takes a bit of work and following these rules. Good luck!
Popular in the Community