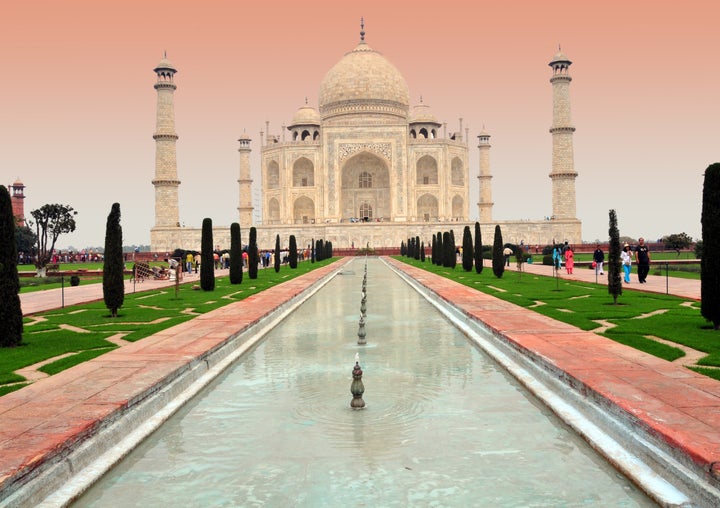 India is a cultural and economic powerhouse, representing a huge amount of diversity, including its 780 different languages and dialects. While Hindi is the official language, it is spoken by less than half (41%) of the Indian population--and more commonly in the northern states. However, English is the lingua franca of business, government and higher education.
Known as a subcontinent rather than a country, India is the world's largest democracy and has the greatest number of family controlled businesses in Asia. Some of India's biggest financial institutions are headed by female CEOs. According to Ernst & Young Global Doing Business In India 2015-16 report, India represents the largest employable talent pool in the world, with a labor force consisting of 492.4 million people in 2014.
According to a March 2016 Bloomberg article, Alyssa Ayres, senior fellow at the Council on Foreign Relations, referred to Prime Minister Narendra Modi's ambitious mandate and stated "the important international step Modi has taken for the Indian economy has been his strong signal that India is open for international business." As the same 2016 article pointed out, "Red tape is being cut. India's ranking has improved in the World Bank's Ease of Doing Business index."
With that in mind, it is essential to grasp some of India's customs and business practices. Whether your discussions are in Delhi or you're planning to manufacture in Mumbai, bear in mind these three essential cross-cultural tips:
India remains a hierarchical, top-down society. It is a culture where great importance is placed on family ancestry, status, education, and technical qualifications. For example, if you hold a J.D., M.D., or Ph.D., expect to be referred to as "Doctor," before your surname. The same with those in a formal academic position, such as "Professor." In all other cases, you will likely be called "Sir" or "Madam," especially if you hold a senior management or leadership position.
This cultural nuance is reflected in India's fairly high Power Distance score, which determines a country's comfort level with unequal power distribution. India's score measures 77, compared with the U.S.'s considerably lower score of 40. Avoid defaulting to first names; don't assume that your Indian counterpart is comfortable with informality, especially at initial meetings.
2. Business Scheduling & Cultural Celebrations:
Indians value long-term relationships and will plan to resume negotiations, after the holiday. When trip planning, check a calendar of local festivals to ensure appropriate scheduling.
Be aware that the concept of time is not universal. The Indian culture generally holds to a polychronic view of time. So relationships are given priority, deadlines pushed back and appointments changed, even at the last minute. In India, time is viewed as fluid and limitless. While you may be more comfortable scheduling well in advance, your Indian counterparts may be resistant to this, preferring to wait until you are in the country before confirming a meeting.
Punctuality must be planned, especially in major cities with significant traffic, like Mumbai and Bangalore. During a recent Bangalore visit, several Indians advised that due to increased traffic, instead of making 3-4 appointments daily, they now limit themselves to 2. Even then, it's not always possible to arrive precisely on time. However, the need for punctuality should not be disregarded. Worldwide, global etiquette requires confirming appointments the day before, and keeping business partners informed by cell phone of any delays en route.
India is truly a wonderful place to visit, for business and pleasure. Indians are some of the most hospitable and welcoming people on the globe. However, the Golden Rule doesn't apply there. It is not advisable to treat others as you expect to be treated, instead be aware of cultural customs, international etiquette and act accordingly.
Sharon Schweitzer, J.D., is a cross-cultural consultant, an international protocol expert and the founder of Protocol & Etiquette Worldwide. She is accredited in intercultural management, is the resident etiquette expert for CBS Austin's We Are Austin, regularly quoted by BBC Capital, Investor's Business Daily, Fortune, The New York Times, and numerous other media. She is the best-selling, international award-winning author of Access to Asia: Your Multicultural Business Guide, named to Kirkus Review's Best Books of 2015, and recipient of the British Airways International Trade, Investment & Expansion Award at the 2016 Greater Austin Business Awards.
Related
Popular in the Community