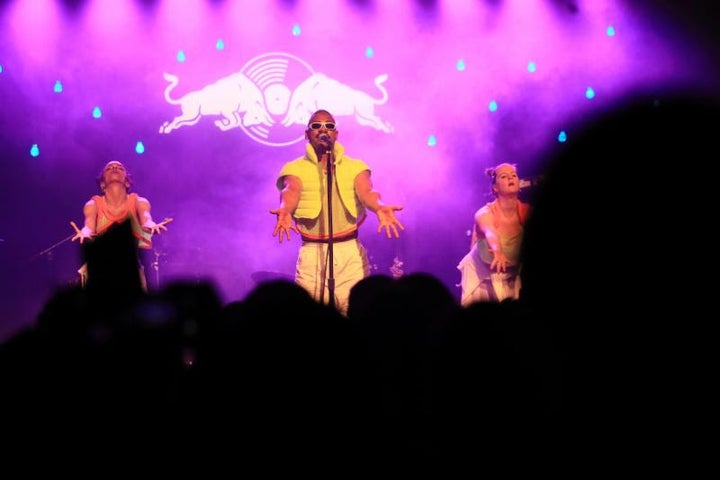 Portand, OR, a west coast city, known for craft beers, Powels City of Books, and famous Voodoo Doughnuts proved to be an incubator for musical talent, LGBTQIA people of color empowerment and community collaboration at the Red Bull Sound Select's 3 Days in Portland May 18 through May 20, 2017.
On night two of the 3 Days in Portland Festival, Red Bull Sound Select and Portland band Chanti Darling, along with dancers, danced in colorful, artistic and futuristic getups while showcasing moves that harkened back to 80's and 90's Rhythm and Blues. Chanti Darling performed to a packed house at Wonder Ballroom in Portland, OR where empowerment of queer voices was a centerpiece of the night.
Front man Chanticleer Trü of Chanti Darling is a musician and vocalists who credits his love and incorporation of musical "riffs and runs" to his upbringing and early musicianship in church. Prince, Nile Rodgers and Ella Fitzgerald are some influential artists he grew up listening to on 45 rpm records.
"I am an artist who also happens to be queer," Trü said.
For many years, Trü has been integrating funk and 80s sounds in his music as well as supporting the notion of bringing "Vogue" back into music. He spoke of artists like Boy George and David Bowie being celebrated for embracing their femininity, but that following musical periods didn't highlight and celebrate this aspect in musicians as much. He also mentioned his admiration for catchy hooks in music.
"I would like to think I can be someone who can bring that back into R & B and music," Trü said.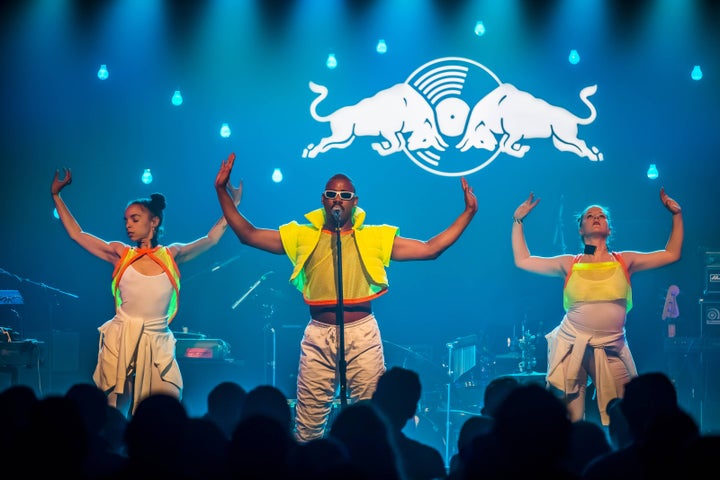 The music of day 2 of 3 Days in Portland, which also included Harriet Brown and NAO, was infused with LGBTQIA POC community support and collaboration. Pierre Davis, a transgender designer and creator of No Sesso, sold special denim bags that convert into a top for the event for a portion of proceeds to benefit Portland nonprofit Sankofa Collective Northwest, and the national nonprofit Ally Coalition. Empowering the LGBTQIA POC community is a mission Trü welcomes, as he sees himself as someone who likes to build up the queer community, especially through music.
"I am a representative of that community. Anything that I do will always come through that lens," Trü said.
"I like to build community. I get that from my mom," Trü said. "I like to build spaces where people can come together and have their voices heard," he added.
Building community through music is something Chanti Darling does through Jumping Jack Sound Machine queer dance parties, where Chanti Darling facilitates this community building as DJs. Trü referred to the LGBTQIA POC scene in the Pacific Northwest as being in sort of a renaissance period, as he along with Sassy Black and The Last Artful, Dodgr are black queer artists from the Pacific Northwest.
Trü mentioned that transgender and queer youth are influential to his art creation, as many youth reach out to him in appreciation of his artistic expressions. And while music is something he hopes to be his livelihood and way to comfortably support himself, he strives to use the platform to uplift people.
"In recent years things have gotten really dark. I want to bring light back into music. I want people to come into a space and let go of that darkness for a little bit," Trü said.
Chanti Darling is due to release their first album produced by Damon Boucher on Tender Loving Empire record label in 2018 and will be starting a west coast tour in July.
Related
Popular in the Community