Many small businesses will turn to local developers when it comes to building their first business website, while others will rely on agencies, or even step up and take on the challenge themselves. Today, we want to help those who're brave enough to be building their own website.
Not everyone is able to afford expensive designer and developer work, but even then - it costs hundreds of times less to just learn a common web development programming language (e.g., JavaScript, Python, HTML5/CSS3) and do all of the work yourself. Explore the Huff Code area for more tips on programming!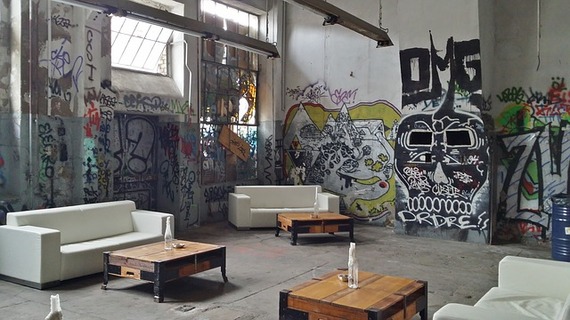 Alright, so what are the common design mistakes that most businesses make? Is it lack of content, or is it too much content? Is everything too close together, or too far apart? Is the website difficult to navigate because the overall color choice is not working? They're out there, we just need to learn to spot them.
Your typical small business website will consist of several pages, things like contact page, about us, and sitemap pages are quite essential, but most will suit to their own needs. You're literally telling people what your business is about through content.
Your job is to make sure that whatever copy you're putting up on your website, is logical, and actually reads well. Not taking care of things like the copy of your website, is a serious signal that you might not care about other parts of your business either.
I recommend focusing on the call-to-action calls, make sure that all your messages are encouraging people to take action. Learn to combine the atmosphere of your business with your website.
It is typically the standard to place your websites logo in either the center of the header, or in the top left corner, placing it in any other place is going to distract and/or confuse your customers - stick to practices that work!
Grab a friend, or a co-worker, to come and give you a hand with the choice of colors that you've made on your website. It's much easier to know whether a website is comfortable for reading and browsing, when someone rolls in second opinion. Send it out to whoever, just get those thoughts!
Navigation is also pretty crucial, it's how visitors find things on your website, so make sure to make things as accessible as possible. Give each of your navigation links a space of its own, don't make post navigation look like category selection.
I have seen this happen with startups quite a bit, you start out early with a limited number of team members, and just when things start to heat up in areas like development and design, the look of the current website gets completely forgotten! Never publish content that's not one hundred percent ready.
You can spice up your website with things like photo galleries, online stores, contact form, or simply great content! On top of making your website content-rich, make it Google-friendly and enjoy the benefits of organic search traffic.
If you do have to put aside the front-end things of your website, why not put up a coming soon page or something of similar nature? It really helps to avoid showing people broken pages and features.
Related