Unwrapping a pair of pajamas from Mom, candlesticks from Gram, and a tweed capelet from your bestie has left you swimming in a pool of pretty paper! Rather than tossing it in the trash, set them aside, so you can try these easy and eco-friendly holiday décor DIYs!
Materials:
Foam craft ball
Shiny wrapping paper
Craft glue
Scissors
Steps:
1. The more foil paper you have to spare, the bigger the styrofoam ball can be. Make sure your paper, when flattened out, can wrap completely around the foam ball you've chosen before you begin.
2. Cut foil paper into small squares.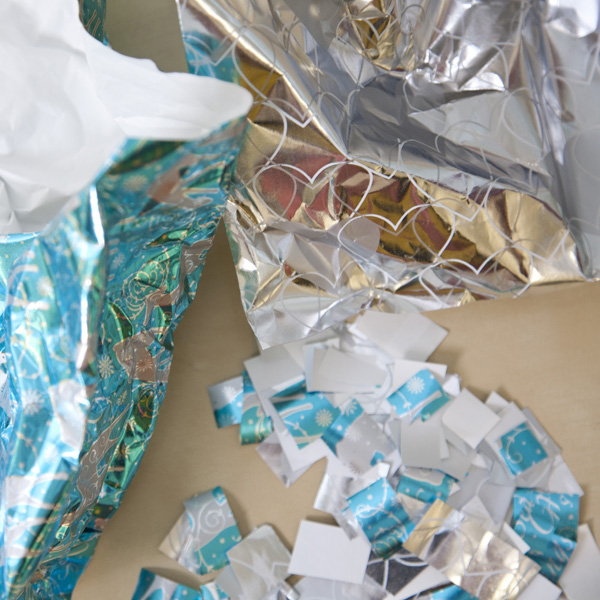 3. Paint a layer of craft glue in a small circle on the foam ball, and stick the "tiles" in a circular pattern against the glue.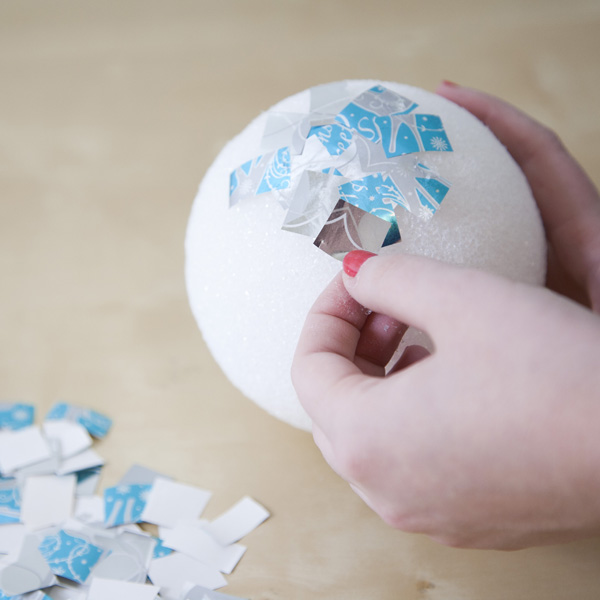 4. Using the first circle as a guide, continue gluing tiles in rings around ball. Once the ball is covered, let dry.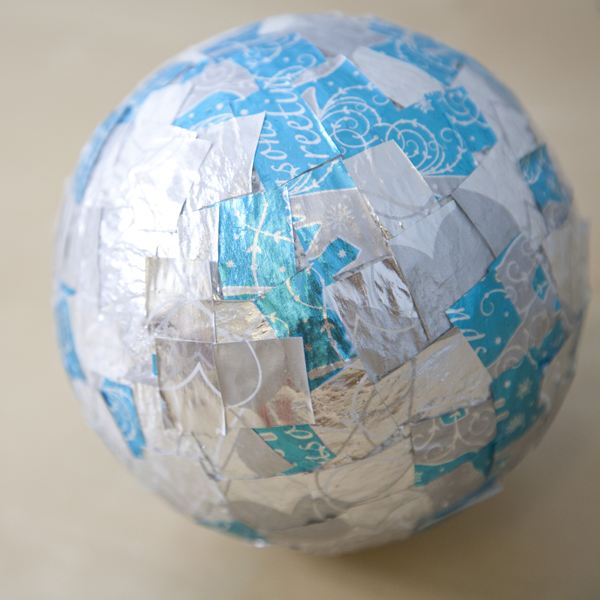 5. Use needle and thread to create a loop the ball can hang from. Hang from the ceiling as an ornament, or bunch several together in a bowl to create a festive centerpiece!
Materials:
Colorful wrapping paper
Glue stick
Scissors
Steps:
1. Pick two sheets of similarly-sized pieces of wrapping paper, and glue them together with their white sides facing one another. Let dry.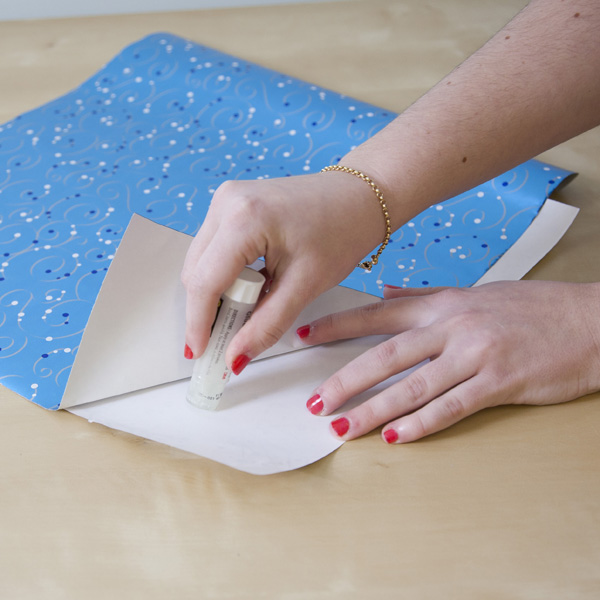 2. Cut paper into small one-inch square pieces.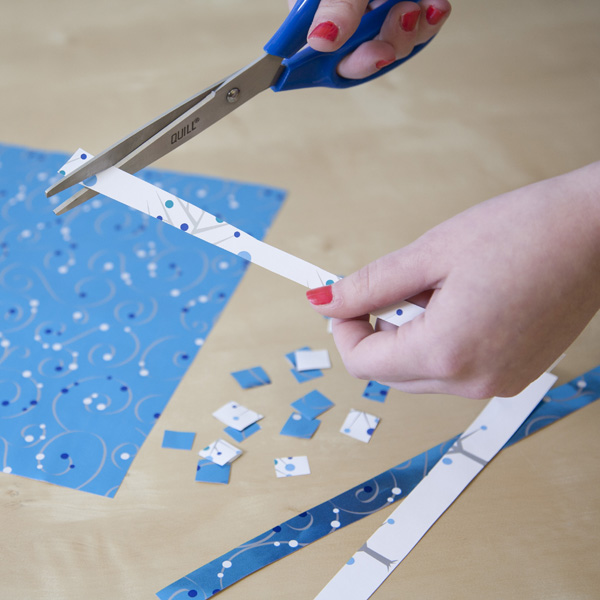 3. Gather pieces in a special bowl, or small baggies to give to party guests. When the clock strikes twelve, you know what to do!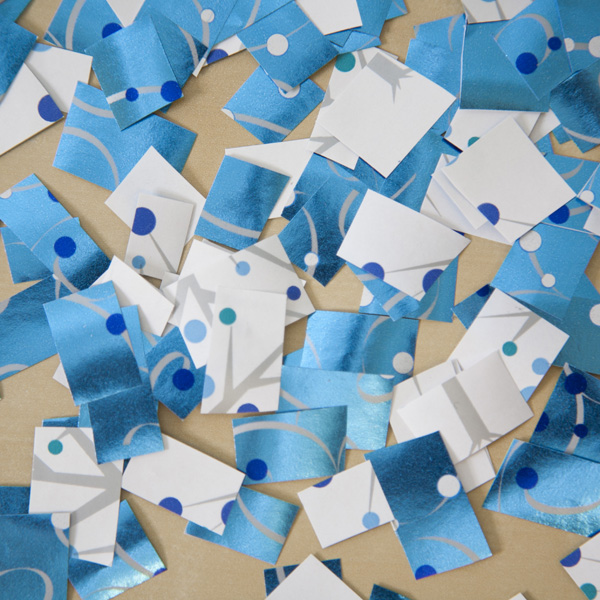 Materials:
3 different patterns of wrapping paper
Scissors
Cloth napkins
Steps:
1. Cut each sheet of wrapping paper into sections about 4 inches wide and 15 inches long.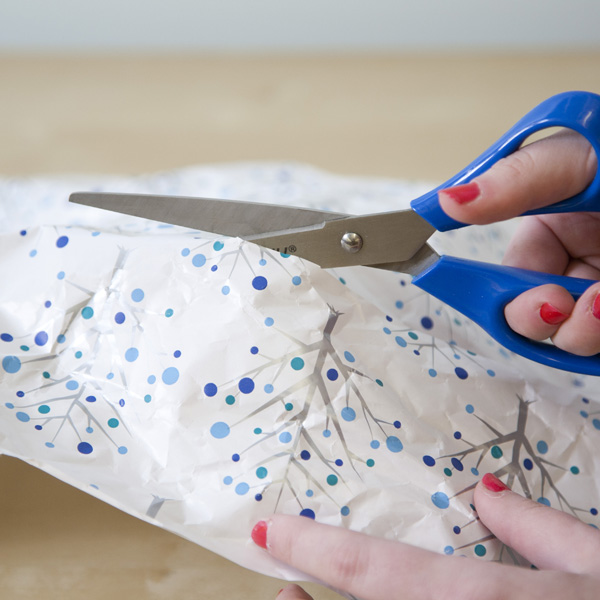 2. Carefully crumple each section width-wise, so the paper forms a cord. Braid three of these together like you would a lock of hair.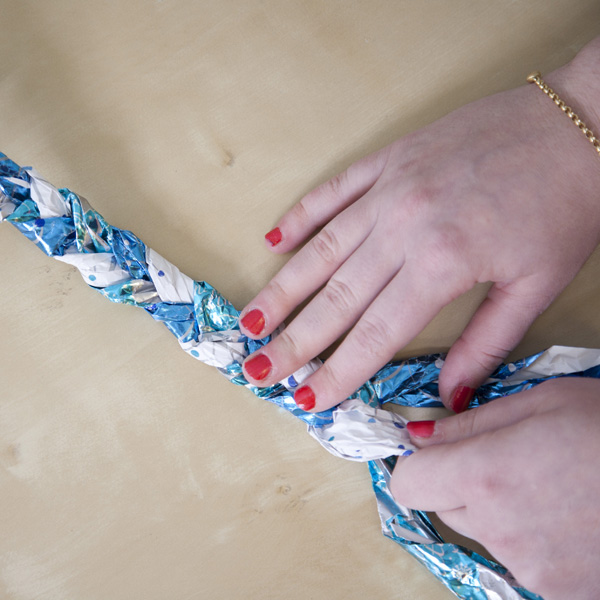 3. Place napkin in center of braid, then tie braid around the napkin. Snip the ends of the braid into fringe for an extra bit of pizzazz!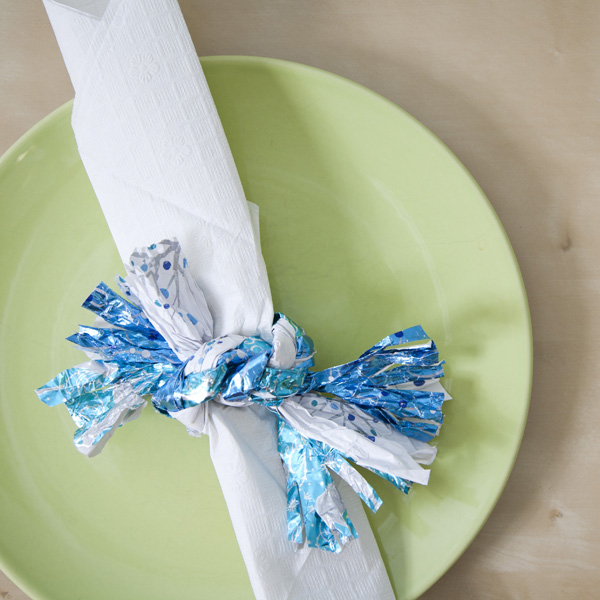 Popular in the Community