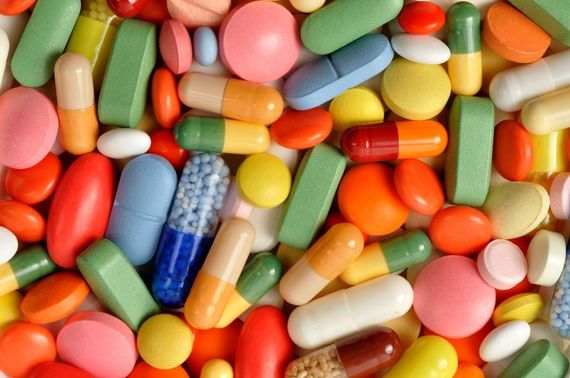 Image Source
Drugs have been known to have some sort of side effects on patients. Most of them are not often discussed in the health tabloids. While other drugs have side effects that are very nominal when compared to the benefits the patient derives from their usage, others have side effects that can impact the lives of their users forever.
The most common side effects people experience from drug usage are gastrointestinal related issues which include constipation, nausea, and vomiting. Some other drugs can leave you feeling tired and dizzy for a short period of time. Combining these drugs with simple aspirin will usually help minimize these effects.
It's understandable that many drugs with slight side effects don't get a lot of attention and the credit for this is usually because these side effects are minimal on the patients that they often don't even get reported.
However, there are other drugs that should be taken with greater caution. Even with a doctor's prescription, most of these drugs still have devastating side effects on patients. Many of their usages have resulted in claims and lawsuits. These three drugs have perhaps the most dangerous side effects.
Rosiglitazone, sold under the trade name Avandia by GlaxoSmithKline's for the treatment of Type 2 Diabetics is perhaps the drug with the most severe type of side effect. The drug was approved by the Food and Drug Agency (FDA) in 1999.
Avandia's side effects include heart attack which has been reported by the FDA, and Actos is associated with the risk of heart failure. Aside this, Actos has been linked to a high risk of bladder failure in patients. In 2010, Avandia was placed under strict restrictions owing to reports of tens of thousands of people who were inflicted with stroke, heart diseases and heart failure.
However, the restriction was removed by the FDA in 2013. In May 2010, GlaxoSmithKline settled over 700 lawsuits with nearly $60 million out of court in relation to claims brought against it. In July, it also settled over 10,000 lawsuits with over $460 million.
Benicar is an angiotensin II receptor antagonist that was developed to help patients control and reduce high blood pressure. However, Benicar is known to have such side effects as abdominal pain, renal failure and some others like chest pain, breathing difficulties and vertigo.
When you experience severe side effects such as the ones mentioned above after using a drug that was prescribed to you, your best course of action is to meet a professional legal advisor and discuss whether or not you have a case.
For example, in the case of Benicar, a legal professional who specializes in Benicar lawsuits will not only help advise you on what steps to take but will also let you know whether you have a case to make or not.
Paxil is an antidepressant launched under SmithKline Beecham in 1992. SmithKline Beecham would be later named GlaxoSmithKline. Paxil is a selective serotonin reuptake inhibitor (SSRI) that carries a black box warning about how it could increase suicidality in children and young adults.
One of the leading side effects of Paxil is that it leads patients to suicidal attempts. In a 2011 FDA report, 11 suicidal attempts occurred in patients that were given Paxil in a trial. Again, GlaxoSmithKline, the makers of Paxil settled a $64 million class-action suit in 2007 for allegations of misleading consumers about the safety of Paxil.