You have a recurring fantasy where you're a business owner...
It doesn't have to be a huge business, maybe just a side business. Something you're passionate about and think you can make some decent money doing. But you're not ready to give up your day-job just yet.
The biggest issue is that you're completely clueless on where to start. You know you want to start a business someday. You'd totally start it this weekend if you knew the first step.
Well, today's your lucky day because I'm going to show you how easy it is to start a side business this weekend. I'm going to give you three fun side business ideas and point you in the right direction. Because if you really want to start a business, you can start working on it right now.
Sell T-Shirts for a Good Cause
Today I'm wearing one of my favorite shirts from Sevenly's
collection. Mercy Ships provides free lifesaving surgeries for people where medical care is nearly non-existent, and Sevenly gave $7 from each t-shirt sale to the awesome non-profit.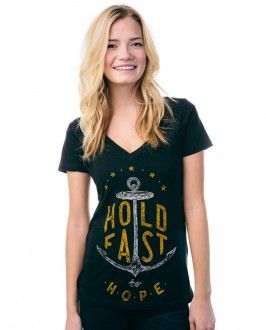 There're a million reasons to give back portions of your sales to a good cause. It's great PR, makes your products shareable on social media, and it gives you a reason to dig in when the going gets tough. If you love design and art, this may be a great business for you!
Niche Blogger for Fun and Profit
I talk to a lot of people who want to start a blog. I think it's because in the internet era's given everyone the opportunity to be heard. It's given people a platform to share anything they want to say: helpful ideas, how-to's, tips, hacks, family recipes, dating horror stories, parenting drama, and business advice and more.
You don't have to be a fantastic writer, although you do have to have some decent grammar skills and an honest editor. There are also many, many ways to monetize a blog including selling digital products, affiliate sales, and selling advertising space. Some of the most popular niche blogs are in parenting, crafting, food, health, fitness and business. Find the right niche, built a community, monetize and voila!
Here's my new favorite food blog Cookie and Kate's Peanut Dipping Sauce. It literally changed my life!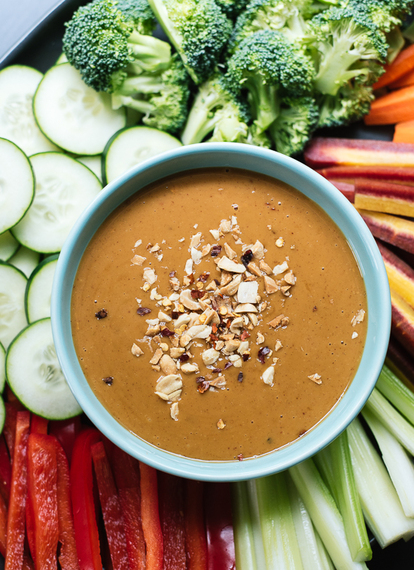 If you have something fun, amazing, scary, helpful or even opinionated to say, try starting a blog. You could share your experiences and turn it into a cool side-business.
Become a Crafting Wizard
As someone who lacks any creative skill, I'm envious of "crafters". I'm a wishful-thinking crafter and always see something on Pinterest and think I can do the same thing. Sadly, I never even come close.
Yet, there are those out there that have amazing skills and incredible talent. There are eCommerce marketplaces to sell crafts, designs, patterns and jewelry online. It's easy to set up shop and there're a ton of support resources. Plus, the possibilities are endless.The Etsy editors even shared the Cactus & Succulents trend (who knew this was a thing!) which highlights stuff like this: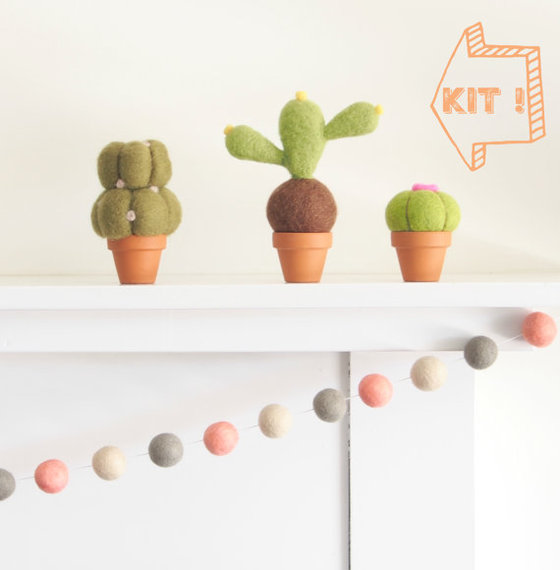 If you have a cool hobby and create amazing things, consider selling your amazing (and sometimes weird) creations online. Apparently, there are buyers for all kinds of crazy stuff.
The First Step is the Hardest
It's very, very easy for me to say: Here're some great resources! Go start your business!
Yet, I know it can be completely overwhelming. That's why you're starting a small, side business that you can work on in your spare time. Plus, none of these businesses require a huge budget (even a t-shirt shop has affordable startup options that don't require any huge investment).
I know you feel clueless and probably a little scared. Scared is good because it means you're committed to start a business but worried you'll fail. And you may fail. Everyone fails in business at one time or another. Again, that's why you're starting small.
So take the first step towards business ownership. Because, really, what have you got to lose?
Related
Popular in the Community