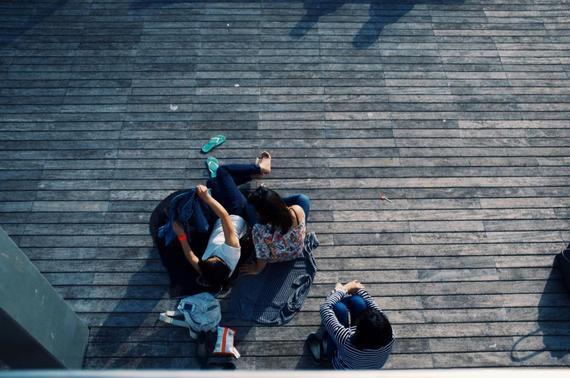 Millennials - the young generation setting up the trends and constantly creating the buzz in the society. They are young (18 to 34 years old), broke and ambitions, curious and are not afraid to be opinionate or hold strong beliefs about their life values.
For marketers it's lucrative segment to tap into: this age group is estimated to have $1.3 trillion in annual buying power and, at the same time, is absolutely resistant to traditional advertising in all its forms and shapes.
So what should a company do when it comes to marketing to millennials?
As a millennial and a marketing consultant, I have made the following list of tested and tried tips to help you win hearts, minds and dollars of the millennial consumers.
1. Focus on Establishing Meaningful Connections Through Their Channels
Millennials are said to learn tweeting earlier than handwriting, which is certainly not true for most of us. However, we are indeed the tech-savvy generation. We rely heavily on the online world when it comes to information.
Establishing social media presence at a variety of channels that appeal to us such as Twitter, Instagram, Snapchat and Facebook is a great way to send your message. But your company cannot grasp our attention for too long if the communication happens one-way.
When I say "communication" it does not mean just tweeting "thanks" or liking out comments. Earning our attention and support means creating the impression that each consumer is special. There's a number of ways how your company can do so - offer special discounts and loyalty programs to social media fans, run creative contests or curate user-generated content.
Let's take Instagram as an example.
The visual platform has been rapidly growing and now boasts 300 million monthly active users, with 41% being aged 16-24 and at 35% are in their 24-34s.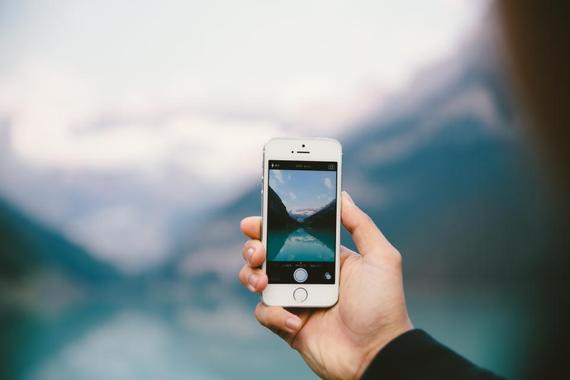 The key principles for successful Instagram strategy are as following:
Interact with your community by featuring your fan base content on a regular basis. The most successful brands on Instagram have dedicated hashtags and regularly feature photos snapped and tagged by their followers. Millennial users are particularly flattered when the brands feature their work and acknowledge them. Not to mention this strategy will drastically boost your engagement rates and help you expand your reach to other age groups. Remember, you are dealing with the trendsetters after all!
Reward your followers. Give them a reason to follow your brand by offering special, Instagram-only discount codes and unique promo campaigns.
Initiate Instagram Take-overs. Lacking appealing visual content? Invite a popular Instagrammer to take over your brand's account for a week and keep your audience wowed with new snaps. In fact, millennials are particularly prone to peer advice, rather than traditional advertising and nearly 95% of them named friends as the most credible source of information. By giving your brand a more human appearance you are more likely to win the love of this generation.
2. Tap into Influencer Marketing
Considering the fact that millennials no longer trust traditional forms of advertising, yet are particularly prone to expert and peer opinions on products, working with online influencers (bloggers, vloggers, instagrammers) and building a solid base of brand evangelists should be an integral part of your online marketing strategy.
According to a recent report by Burst Media on average, an influencer marketing campaign brings $6.85 in earned media value for every $1.00 of paid media. Another study published in Journal of Consumer Research stated that millennial consumers often form an opinion or make a positive judgment about a product based on the opinions of those they follow on social media.
Ready to kick-start your first influencer marketing campaign? Here's some essential advice from the industry experts:
Research the right match.
"Before outreaching with a proposal to a potential prospect, do your research well. Assuming that all female bloggers will be interested in your mommy targeted products is rather obscure, but still seems to be a pretty common case, - says Robert Carter, Marketing Manager at Your Company Formations. "Build a detailed dossier of each potential influencer. Don't chase after the numbers at this point. Say you are an organic food brand. Instead of opting to work with a massively popular food blogger, look at smaller, niche-specific bloggers whose values would align better with your brand's values. In our practice, smaller blogs often showed a surprisingly higher engagement rate - meaning more comments, shares and direct sales as the blogger's fan base usually consists of a small loyal cluster whose opinion they wholeheartedly trust"
Consider the 1-9-90 Model
"Think of the next numbers: there's 1% of influencers who publish content, shape the market and lead the conversation on the topic, - says Michael Brito, Head of Social Strategy at W2O Company. "Nine percent of users are massively active online. They are brand evangelists. They comment, share, leave feedback and actively engage with their community. And there's 90% more of population who prefer to consumer peer content. Now think of how compelling those 10% can be when it comes to telling your brand's story."
"Blogging and being a social media maven is hard work. When choosing an influencer to work with, treat them as partners. Listen to their suggestions, let them offer the best angle for your story and speak in their authentic voice. Be timely with replies and provide all the relevant materials about your company in advance. Value their time and empower them. High chances are that they could generate more out-of-the-box ideas and unusual ways to promote your brand than your in-house marketing struggled to spill out in the past year, " - writes Dianna Labrien at Tech Cocktail.
3. Gauge Their Interest with Meaningful Content
The word "authentic" became a general buzzword when it comes to millennial marketing; however it is still worth emphasizing its real value and power.
Millennials love content that was crafted with their best interests in mind, rather than with an urge to open up their wallet.
Millennials are resistant to call-to-actions focused on "Buy". Instead of pushing them another sales ad and hoping they'd catch it, take a longer route of brining consistent value, empowering them and gauging their interest. At the end of the day, it's the transparent ad campaigns that win.
Content marketing is still on the rise and you should focus more on bringing valuable, educational content to your readers. Sharing peer stories and actively stressing your role as a responsible brand that matches their values.
Hostelworld's Meet the World campaign was a massive success as it triggered the experience component and appealed to the popular millennial mantra "don't buy things, buy experiences instead".
Bottom line: stop publishing content that screams "buy". Instead, focus on bringing value to your users, educating and empowering them to chaise new experiences and consider your company as their fellow advisor when it comes to choosing a product. Show that you care of the same things don't hide your passion and be vocal about your brand's unique values.
Winning the minds of millenials and their dollars comes through their hearts. Don't forget that simple rule when crafting your next marketing campaign!
Related
Popular in the Community