I'm not normally one to advocate diet books but the ones I've selected below are above and beyond any diet book you've ever read. They each truly support overall health and wellness. And in their own way completely change the way you view your relationship with food forever.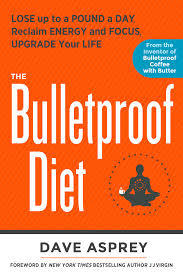 1. The Bulletproof Diet by Dave Asprey -- Dave Asprey is one of those rare wellness pioneers who not only talks the talk but walks the walk. Dave spent a year of his life hacking his personal biology and this book not only charts his discoveries along the way but shares unique insights into the relationship of specific foods, many of which we've been told for decades were good for us, and how they trigger inflammation in your body. Everything you thought you knew about whats good for you is blown wide open. Dave is the founder of the now famous Bulletproof coffee which I religiously consume every day and am amazed by the difference it has made in my energy, focus and metabolism.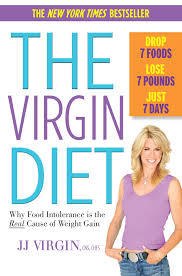 2. The Virgin Diet by JJ Virgin -- This book has a great 21 day cleanse of sorts that is easy to follow and achieves results, most notably you start to get a better sense of which foods are your triggers and worth steering clear of. JJ packs a wealth of knowledge into this book and it is accessible and easy to absorb. I also love the recipes included at the end so there's no need to buy an additional cookbook. I appreciate books like this that include insights and small changes that anyone can incorporate into their daily lives to be healthier and stronger even if you don't do the full 21 day diet.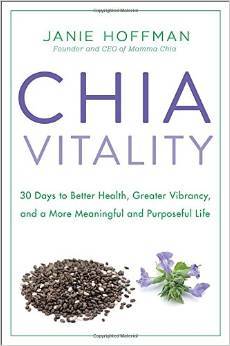 3. Chia Vitality by Janie Hoffman -- If you aren't incorporating chia seed into your daily diet you should start. I have been amazed at the difference chia seed has made in my own life and it is one of those rare superfoods that not only has numerous health benefits but thousands of applications. In Chia Vitality Janie Hoffman, founder and CEO of MammaChia, shares her personal struggles with numerous autoimmune disorders and how incorporating chia transformed her health. It is a wonderful read not only for the nutritional insights but also for achieving balance and mindfulness. I love that when you order the book you get a 25% off coupon at MammaChia so you can stock up on organic chia seeds and chia squeeze pouches that I'm addicted too.
Here's to a healthier, stronger, more resilient you in 2015...