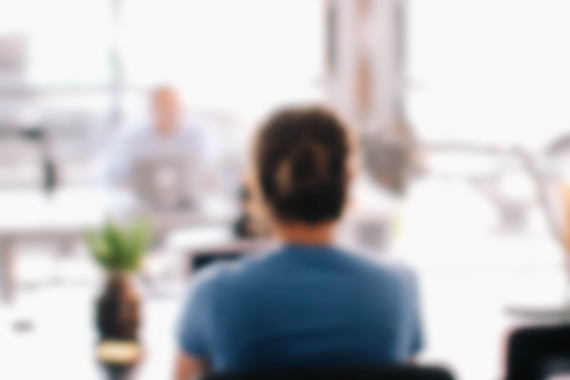 Shortly after taking over the helm at Yahoo! in 2012, Marissa Mayer declared that employees could no longer telecommute. Her edict sent waves of outrage across Silicon Valley and opened a broad debate about the merits of collocated teams, and the appropriate use of leadership power.
The upset was understandable given the tone-deafness with which it was delivered -- Mayer built an expensive personal nursery adjacent to her office before making the proclamation. But many of us who've led and coached tech teams understood, at least in part, where she was coming from.
Colocation can be valuable even when it's expensive and inconvenient. Technology has made communication easier across distances, but studies nonetheless continue to demonstrate that people working remotely tend to communicate poorly compared with those who work in the same location.
One such study in 2008 found that distributed teams experience greater and more diverse conflict compared to collocated teams. I've personally seen teams suffer problems, whether they are located in different parts of the same building or seated near each other but depending primarily on digital means of interaction.
We live in an increasingly fast-moving and complex world, where "speed is the new IP."
Quick, accurate, and nuanced communication is a must for any organization that wants to become or stay relevant. On complex projects, a single skipped step or overlooked email can result in bugs, project delays, and even project failure.
Preventing bad communication is important, and there's also huge value in unplanned contact between co-workers. This is why Steve Jobs insisted that the Pixar headquarters have only one set of bathrooms and that they be centrally located. He wanted to force employees to bump into each other because he knew that this would create connections that otherwise might not happen.
In digital environments, unplanned communication often doesn't happen and we can even balkanize -- talking only to people who look like ourselves. See the Wikipedia entry on the "splinternet" for more on this.
But that doesn't mean colocation is always or even most often a good thing.
The influential and prolific team at 37Signals (now called Basecamp) are proud of and vocal about the benefits of a distributed team -- they even wrote a book about it (REMOTE: Office Not Required). Susan Cain (in her influential book, Quiet) points out that open offices can make introverts feel like the "eyes of predators are on you," leading to lowered morale and performance. As an introvert myself I'm very familiar with this feeling.
These and other critics make excellent points and are themselves backed up by research. A 2014 Gallup report tells us that almost half of American companies allow some employees to work remotely and that the people who do log more hours and report higher levels of engagement than their office-bound counterparts.
With all this conflicting data and our own good and bad office experiences, it's no wonder we have a somewhat schizophrenic relationship with workplaces. Nowhere is this more obvious than in popular culture. In the classic '80s movie Working Girl, our hero gets her own office in the triumphant finale. But as the camera pans back we see floor after floor of identical windows, and our hearts sink a little.
The office was our heroines' liberation from oppression of the cubicle. And the much-derided cubicle was actually Herman Miller's attempt to deliver us from a Mad Men-era typing pool. And offices, somewhat ironically, have come full circle with open-office floor plans, touted as the newest thing.
The Perfect Office
It's clear that where we work can have a powerful influence on how much we enjoy our time on the job and how productive we are. Space is intrinsic to culture, and culture is intrinsic to performance.
We know this, but the intense amount of conflicting data around colocation makes it hard to uncover what to actually do about it.
This isn't because either side is wrong; it's because a focus exclusively on space is incomplete. Instead of focusing just on where people work leaders need to take note of four interlocking issues:
WHAT physical location will we work in?
HOW will that space be designed?
WHO will decide?
HOW will we work together?
To help understand how these issues interact, we need to understand what makes people tick.
Neuroscientist Dr. David Rock points out that humans tend to seek pleasure and avoid pain in a few specific ways, and understanding them is key to incentivizing behavior in the workplace.
Dr. Rock's SCARF model tells us that we primarily seek status, certainty, autonomy, relatedness, and fairness; and avoid their opposites. According to Rock, it's the interplay between these five characteristics that determines how engaged -- and therefore how productive -- we'll be on the job.
At Yahoo!, Meyers' attempted to create more relatedness, but did so by removing autonomy and status. Conversely, the expensive nursery adjacent to her office emphasized her own autonomy and status, and destroyed any sense of fairness. In order to improve one factor of engagement, she diminished the other four.
Anyone trying to make a large change in an organization would do well to ensure that as they diminish one or more of these factors, they also create dramatic improvements in others.
Change will be resisted unless it offers some kind of visible, immediate, and personal reward to the people required to make the change.
In the case of forced colocation, you can consciously add increased autonomy concerning what gets worked on -- emulating the very successful gaming company Valve -- or move to a flat pay scale to increase fairness, like they have at GitHub.
There's one more factor to engagement that may override all of these, and that is the work itself.
We know that people are capable of doing excellent work in bad environments, for bad bosses, and even in life-threatening situations. Most likely you've done it yourself and have seen it happen on your teams. Harvard's Teresa Amabile found the answer to this paradox in a now famous study. She and her team discovered that making visible progress on meaningful work was the single most important indicator of whether or not people would report liking their jobs.
Amenities, office layout, and how you feel about your boss and coworkers are certainly contributing factors to job satisfaction. But what engages people most, it turns out, is how they feel about the work they are doing -- the meaning it creates for them and whether or not they feel like they're making progress.
Occupational psychologist John Seddon sums up this way of thinking: "If you want people to do a good job, give them a good job to do."
If we want to engage smart, capable people in work, we need to think about the work first and the space second. Is it meaningful? Challenging? Interesting? Is the purpose of the work clear and, most importantly, can I actually make visible progress on it?
For complex knowledge work -- and that's everything today -- your focus should be to frame the work as clearly and compellingly as possible, and then give teams autonomy to work within those guardrails and reach the desired outcomes.
Grant wide swaths of autonomy, and then structure agreements around space and work styles to encourage relatedness, fairness, and open communication.
Try not to be prescriptive about space, but instead to ensure that you follow a few simple principles when setting up teams.

Team size has far more influence on relationships than where someone works. Structure projects so people are dedicated to one team at a time. I mean a small team -- 10 people or less. This keeps the culture informal so people are able to learn each other's communication styles and feel a deeper connection to the team's success.
Process and policies can then be kept light.
Also everyone on a team must be clear about what they are creating, who they are creating it for -- the end user or customer -- and understand how success will be measured. This means they can exercise maximum creativity in getting there.
Rather than debate about the perfect office, leaders must challenge ourselves to structure teams well, give them good jobs to do, and the tools and information they need. Then get the heck out of their way.
Related
Popular in the Community