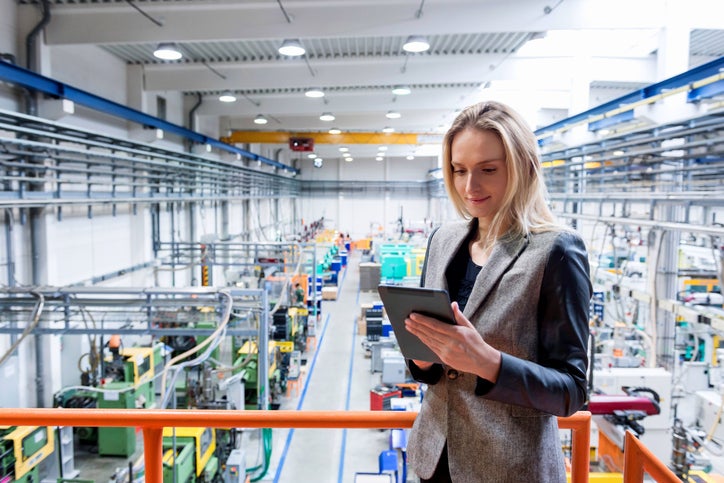 Consider your average customer in B2B. Outside of this relationship, they are spending their time as a consumer, experiencing quick and easy online ordering. Using their mobile device to grab, click and order. Upsells, online chat, and reviews continually improve the experience. By understanding your customers persona you can build a better experience and more loyal, engaged customer in the same way the B2C market has.
I hear B2B executives question how digital can work for their company. No denying that leveraging your traditional business sophistication and differentiators to evolve into a best in class digital B2b/B2C line of business can be difficult. However, by understanding these three essentials, you can improve the planning process for your company when utilizing eCommerce.
1. Understand your customer and site goals. By knowing who will be logging in to make your orders and what their ideal user experience would look like if you had eCommerce, and why you want to have eCommerce for your brand- you can start to build your requirements.
Questions to ask your internal teams:
How will my company use the online store to gain a market advantage?
What is the ideal experience that our customer would look for if shopping for our products online?
What website tools and features will be important to mobile users?
What metrics will define success for our eCommerce site?
2. Know your weaknesses. By understanding what is not working at 110% now will allow you to improve and eliminate these weaknesses when going online.
Questions to ask your internal teams:
What are the hardest parts about taking orders for your business internally?
What is the hardest part about putting orders in for your customers?
What tools can we offer that will make our customers' lives easier? (mobile capabilities, user permissions, bulk pricing tiers, multiple warehouse tracking)
3. Implement the right technologies and leverage the right partner. Selecting an eCommerce platform and partner who understands your supply chain and can simplify these complexities to empower and automate your business is key.
Questions to ask your internal teams:
What complexities are unique to your business during the order taking process?
What is the overall business strategy and how does the site fit into it?
Maturing digitally is a process and the key is to make informed choices throughout. Many companies fail to consider their overall strategy and long-term growth plans. By working with an experienced and informed partner in eCommerce you will be able to map your priorities effectively and include your overall strategy, allowing you to best plan for long-term. These items together will help create an effective B2B commerce strategy in 2018 and beyond.
Echidna is an agency of choice for improving brand digital maturity and commerce. Learn more at www.echidna.co or contact them at info@echidna.co.
Calling all HuffPost superfans!
Sign up for membership to become a founding member and help shape HuffPost's next chapter
This post was published on the now-closed HuffPost Contributor platform. Contributors control their own work and posted freely to our site. If you need to flag this entry as abusive,
send us an email
.