At one point, I was a youth pastor, professional sign language interpreter, wedding photographer, radio host, husband, and father - in that order. As an interpreter, I worked full-time in a public school, including all of my student's after-school activities. My radio show consumed Tuesday and Friday nights. Wednesday nights and all day Sunday were eaten up by church functions, and Saturdays were spent photographing weddings, with youth group activities, or both. Long days and late nights were the norm. People wondered how I could keep so many plates spinning. In my religious fervor, I judged their lack of busyness.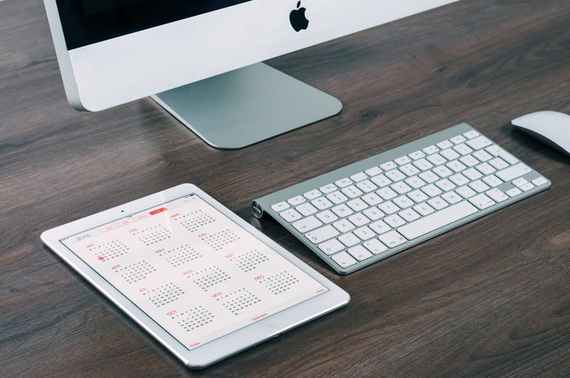 My wife pleaded for attention, my friends constantly complained that I was MIA, and my anxiety was through the roof. I felt stuck. Lost. The shame was nearly as unbearable as the panic attacks. They started when I was 24 and would show up once, maybe twice per month, but with this rapid pace I was trying to keep, by the time I was 28, they were weekly at a minimum.
I was dying inside because I had completely missed the point. I had no idea that my greatest calling was to love my neighbor and myself. I failed to see the great responsibility of cultivating a relationship with my wife and my children. I missed the part about resting. Every night, my wife would lay next to me, longing for intimacy, for deep conversation, for friendship with the one who had promised to cherish and respect her, but I was lost in connection on my iPhone, a million miles away, planning the next youth rally or night of worship.
I figured my wife must be so proud. Look at all I was doing for the church! Yet, in having no personal boundaries, I was building walls. I was keeping the people who loved me the most at a distance. I didn't know it was okay, and even appropriate, to tell others, "no." To schedule a day off. To turn off my phone. To spend my evening with the ones who longed for my affection and attention more than I could possibly understand.
Eventually, the stress was more than I could bear, and I tried to kill myself.
Since those dark and desperate days, I've worked hard to focus on my recovery and have learned invaluable self-care tips and tricks. As a pastor, I've also noticed several places in the Bible where self-care is promoted.
1, Jesus said, "Are you tired? Worn out? Burned out on religion? Come to me. Get away with me and you'll recover your life. I'll show you how to take a real rest. Walk with me and work with me--watch how I do it. Learn the unforced rhythms of grace. I won't lay anything heavy or ill-fitting on you. Keep company with me and you'll learn to live freely and lightly." Matthew 11:26-30 MSG
2. When Elijah saw how things were, he ran for dear life to Beersheba, far in the south of Judah. He left his young servant there and then went on into the desert another day's journey. He came to a lone broom bush and collapsed in its shade, wanting in the worst way to be done with it all--to just die: "Enough of this, GOD! Take my life--I'm ready to join my ancestors in the grave!" Exhausted, he fell asleep under the lone broom bush.

Suddenly an angel shook him awake and said, "Get up and eat!"

He looked around and, to his surprise, right by his head were a loaf of bread baked on some coals and a jug of water. He ate the meal and went back to sleep.

The angel of GOD came back, shook him awake again, and said, "Get up and eat some more--you've got a long journey ahead of you."

He got up, ate and drank his fill, and set out. Nourished by that meal, he walked forty days and nights, all the way to the mountain of God, to Horeb. When he got there, he crawled into a cave and went to sleep. 1 Kings 19: 3-9 MSG
3. As often as possible Jesus withdrew to out-of-the-way places for prayer. Luke 5:16 MSG
If you have ever felt hopeless, if you have ever believed that all the bad things in your life were beyond redemption, if you have ever felt unworthy of being loved or accepted, if you have ever feared what would happen if people found out whatever it is that haunts you - I get it. I have been there, too. Maybe you are recovering from abuse, addiction, or a suicide attempt like me. Maybe you are struggling with anxiety or depression and don't know why yet. No matter what your starting point is, solid self-care tools will help you begin to answer the question, "Now what?"
It's time to take ownership of your life, and that begins with good self-care. It's hard work, but you can do it. No more running, no more hiding, no more masks. No matter what your journey has looked like so far, recovery is possible. I am living proof.
Related
Popular in the Community