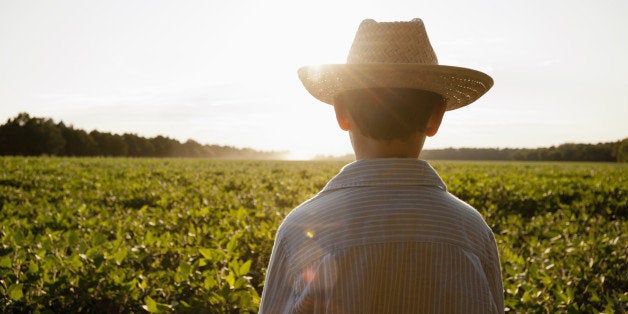 Traveling from New York City, where even amongst 8.2 million people it's still possible to feel lonely, Arizona instantly made me feel at home. As a guest of Visit Mesa, I was provided with the chance to experience what this area had to offer, by exploring the unique farming communities in the area.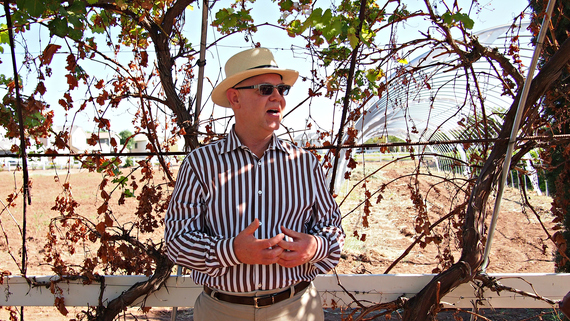 Joe Johnston has done a lot to transform the once-sleepy strip of Gilbert Road; with several cafes and restaurants, including Liberty Market and Joe's Real BBQ, and a love of coffee that has influenced much of the community in the Mesa area, I can tell that Johnston only plans on expanding his agrarian-inspired empire even more.
Located in southeast Gilbert,
is a return to what Johnston calls, "village life." The community was built up around Johnston's family farm, and stands to be a new-age example of how society and agriculture can integrate to create positive, sustainable environments. Johnston knew that the only way a community could be connected was through breaking down barriers; you won't find a fence or outdoor wall higher than your waistline, to promote interaction amongst neighbors.
Agritopia contains housing for all levels of income, includes schools for the local children, and offers older residents a place to retire and receive eldercare close to home. The farm provides fresh produce, eggs and meats to local suppliers, and residents benefit from a coffeehouse, Joe's Farm Grill, an outdoor market, and a designated "pick/farm your own" community garden.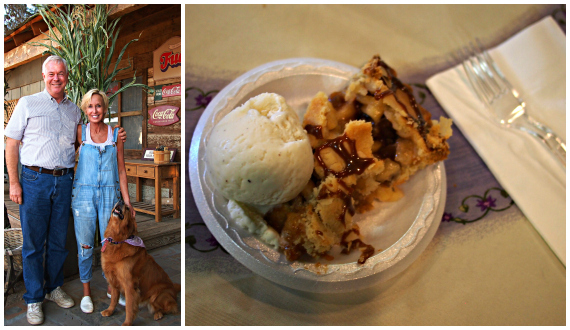 Meeting families that take pride in the farming business is a rarity where I'm from; I usually picture a man wielding a pitchfork, his dust-covered children gnawing on corn and playing in the same dirt that stains his overalls. Mark and Carrie Schnepf own overalls, but the rest of their demeanor signals anything but blue collar. In the Mesa area, the Schnepf's make farming chic.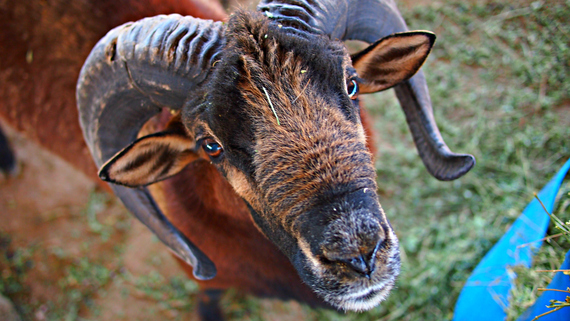 Mark shared his background story with my group as we toured the farm. He grew up in the area and took over the property to preserve the family legacy. His children are just as active when it comes to planning community events, and they often incorporate neighborhood kids into activities that span through the farm's flower gardens, festival grounds, and a U-Pick organic produce field. Carrie greeted us at the end of the tour with homemade caramel apple pie, served in the farm's country store. She's especially known for her pies, which she bakes fresh every day.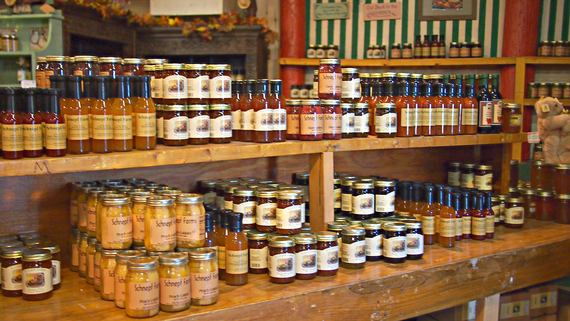 The Schnepf's pride themselves on connecting the community through celebrations such as the Pumpkin and Chili Party (held through the month of October), which hosts the annual Celebrity Corn Maze (past personalities include Oprah, and Larry Fitzgerald), and several events to commemorate their 80-acre peach grove. Their Peach Blossom Celebration lasts for a month during February, and marks the beginning of peach growing season in the area. Activities such as hayrides, farm tours, pick-your-own-peaches, and concerts bring communities from all over Arizona together to "paint the town peach."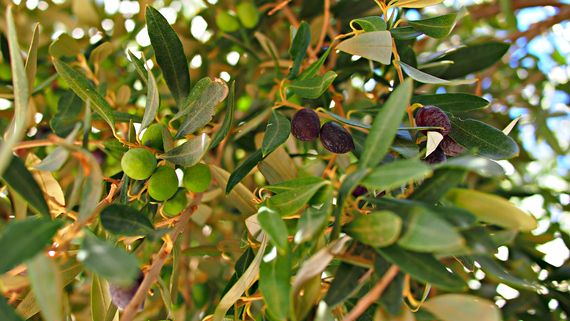 In my next life, I want to come back as an olive farmer. This is what I decided after visiting the Queen Creek Olive Mill, where the fascinating world of olive harvesting was opened up to me. Existing as Arizona's first working olive farm and mill, Perry and Brenda Rea provide pesticide-free olive oil products to people from around the world. Each year they reveal a specialty product; 2014 saw a pumpkin spice-infused olive oil, a delicious blend of fall flavors to spice up salads, or drizzle over waffles.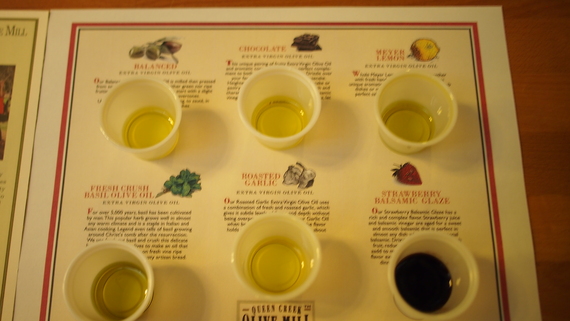 They incorporate their passion into everything that goes on at the farm, especially when it comes to educating the public on olive oil and its many uses. I even tried cupcakes baked with the farm's own infused oils. There really isn't anything a good bottle of olive oil can't make better.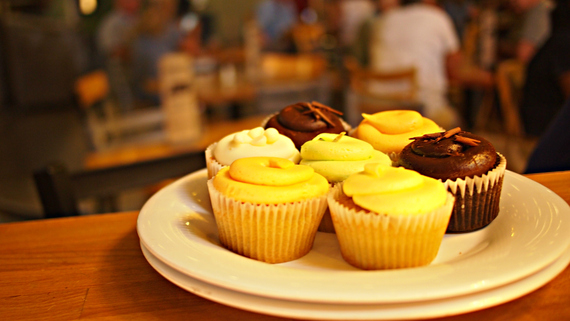 Foodies will drool over the extensive selection of products the farm has to offer. Those looking to kick their cooking up a notch will enjoy tasting original infusions, such as chili, vanilla bean, and bacon (all products are also 100% vegan. Yes, even the bacon olive oil). More conventional flavors, like traditional extra-virgin, rosemary, or garlic, are also available, along with homemade dressings, balsamic vinegars, and dipping sauces. A special line of beauty products featuring olive oil as a key ingredient also make for great gifts.
All photos © Katka Lapelosová. All opinions are my own.