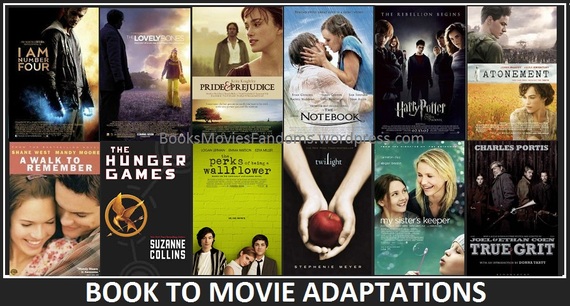 All book lovers wait in trepidation when their favorite novel has been adapted for the big screen. I hate to say this, but it's almost better to see the film first; that way you're not disappointed when the character you had visualized is portrayed by someone who's the exact opposite of the author's description.
It seems that the film adaptations consistently cut out the best line or scene. What J.K. Rowling fan can forget when Hermione in "Harry Potter and the Goblet of Fire" kept the Rita Skeeter hostage in her animagus form for the summer. I think it's safe to say that we were all waiting for that scene, but it never happened--so lame!
But then there have been some screen adaptations that have risen the characters from their pages and brought life to the story once more. Emma Thompson did it with Jane Austen's "Sense & Sensibility." We could feel Eleanor's heartache when Mr. Farris left without proposing an engagement. We could feel Marianne's verve for life.
As the title alludes to, here are three film adaptations of award-winning novels that forever changed our perception of the story.
To Kill a Mockingbird - Harper Lee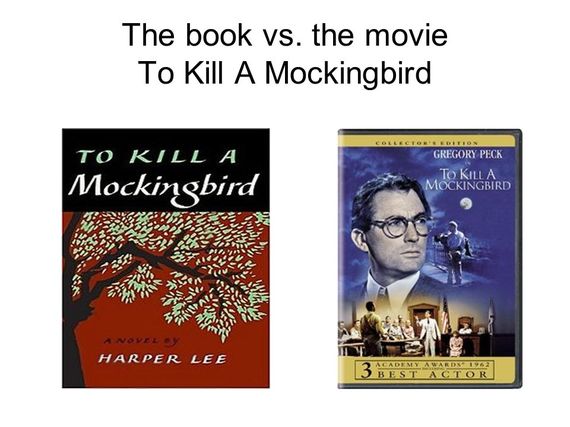 Harper Lee's seminal novel, "To Kill a Mockingbird," is an American classic. Iconic in status and a monolith in storytelling, Lee's novel tells the story of a Southern family in 1930s Alabama where race, poverty and prejudice take center stage in a case of a black man accused of raping a white woman, but nothing is what it seems. A story of truth, integrity, humor and love, Lee's 1960 novel introduced us to Scout Finch, a boisterous young girl whose father Atticus became America's father.
Adapted for the big screen in 1962, the role of Atticus Finch was played by the well-renowned Gregory Peck. Harper Lee said of the film, "I have nothing but gratitude for the people who made the film. I was delighted, touched, happy, and exceedingly grateful." Those are fine words to bestow on a film by its creative author. Forever after, Peck was immortalized as the wise and good-natured Atticus Finch, a character we have all looked up to for standing up for what was right, even when it wasn't easy. The film and novel paired well together, and has taught millions of people that it is better to be good than to remain quiet.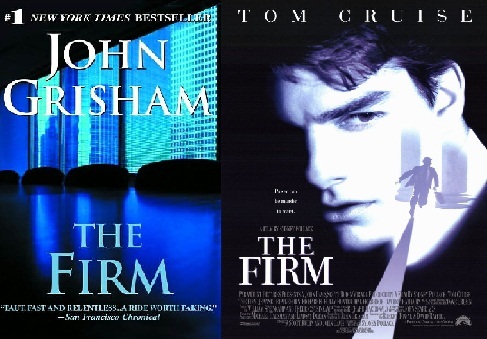 John Grisham books have had a mass following, but perhaps none are more famous than Grisham's "The Firm." The story follows a young lawyer named Mitch McDeere and his wife Abby after he has signed on with the law firm Bendini, Lambert & Locke of Memphis. After paying off his student loans, getting him a house and leasing him a brand-new BMW, McDeere learns the firm has some dark secrets, and they can't buy his silence. Blackmailed by the firm and the FBI, McDeere has to uncover the truth at the risk of losing everything, including his life.
1993 saw Tom Cruise as Mitch in "The Firm's" film adaptation. Directed by the critically acclaimed Sydney Pollack, the film changed a very specific scene that for some fans completely changed the character of Mitch McDeere. Instead of being a man with a horrible secret of his own, he relates to his wife his indiscretion. In the novel he is rapt with guilt, but in the film he is given a reprieve in airing the truth.
Part of what made McDeere a relatable character was that he was damaged and not the All-American boy. On top of that, the ending was entirely rewritten. Instead of Mitch and his wife stealing millions of dollars from a client to sail into the sunset, they were taken into the witness-protection program. Mitch McDeere was no longer a young hot-shot lawyer too confident for his own good, he was a man hell-bent on protecting his loved ones.
The Silence of the Lambs - Thomas Harris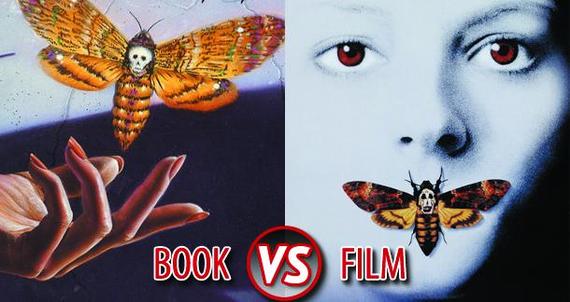 Originally published in 1981, Thomas Harris' third novel, "The Silence of the Lambs," didn't grace the silver screen until 1991, a decade later. The novel is third in a trilogy that focuses on the FBI's search for serial killers.
"The Silence of the Lambs" is about an FBI trainee named Clarice Starling who is trying to find the serial killer dubbed Buffalo Bill, a man who kidnaps and kills women for their skin. Clarice interviews notorious Hannibal Lecter inside the Baltimore State Hospital in the hopes that he will help her capture Buffalo Bill. Lecter, a murdering cannibal who was once a prominent psychiatrist, knows how to twist and manipulate the unsuspecting, and even Clarice must fight to keep herself from being pulled into his web.
Starring Jodie Foster and Clarice Starling and Sir Anthony Hopkins as Hannibal Lecter, the film adaptation fleshes out the characters and brings them from our dark imaginings to life. Anthony Hopkins is Hannibal Lecter, and we are taken into a world of evil, decrepitude and sadism.
Our favorite book characters can be made real. All it requires is fine casting and good story telling.
REAL LIFE. REAL NEWS. REAL VOICES.
Help us tell more of the stories that matter from voices that too often remain unheard.