In my junior year of college I decided to do something drastic - change majors. I originally was an urban studies major, but was having some issues in a tough economic course. I'm a prelaw student, so I took a risk and changed my area of study to Asian studies with a concentration in Mandarin Chinese. I've been studying Chinese since my freshmen year of high school, but I never focused on it too intensely. But with grad school just around the corner, I figured why not really become fluent in Mandarin. Plus by learning a new language like Chinese, I'm opening myself up to a whole new world of culture and experience.
This is the summer before my senior year of undergrad, and initially I was really stressed out about why I wasn't becoming fluent in Mandarin more quickly. After all I've been studying Chinese on and off for seven years now, and I still feel like a newbie. So this summer I've made the commitment to myself, to make learning my second language a type priority.
Disclaimer: while learning Chinese has been a challenge, no language is easy to learn. There is this misconception that Chinese is especially difficult to learn. It's difficult for westerners to conceptualize learning a language without an alphabet, or how to speak in a tonal language. Chinese tones trip me up all the time. It's okay, you're going to make mistakes. The fear of learning Chinese, though, is your real hurdle. Believe in yourself, and you can do it. Here are three fun tips I'm using to help myself practice:
1) Find a good medium to learn with
Learning a language from a textbook has never been my thing. If that works for you, that's amazing, but I have recently stumbled upon this great site called ChinesePod. They post all sorts of podcasts that I literally listen to everywhere - on my commute, before I go to bed, or even when I'm working out. They also have their content divided by fluency level, too. Everyone is welcome to learn Mandarin with this easy format.
In high school I was also exposed to Growing Up With Chinese, which was a show for English speakers who were trying to learn Chinese in China. Most of the episodes are on YouTube, so that's a great resource as well.
2) Subscribe to a Chinese word of the day service
For the last few years I've subscribed to Transparent Language's Chinese word of the day service. Everyday they send me a Chinese word, a sample sentence, and a recording of a native speaker saying the word to my email.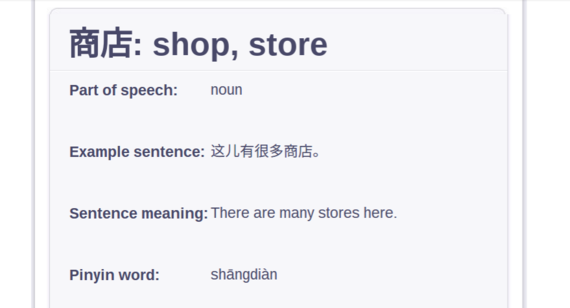 3) Fire up your Netflix account!
When you're finished binge watching Orange is The New Black, you can consult this list of movies to watch on Netflix to help you master your Mandarin. Movies are an excellent and entertaining way to learn a language. Plus you have a unique opportunity to delve into the culture you're trying to immerse yourself in through film, so it's a win-win.
These are only a few ways to get your feet wet and bone up on your Chinese. Obiously taking a formal class, or putting your language work to practice in real life contexts are always good ideas. Do what you can, and that whole new world of the Chinese language will be open to you. Happy learning!
祝你好运!
(I wish you the best of luck!)
Popular in the Community