Instagram recently reached 500 million monthly active users, making the photo sharing app one of the most popular social networks worldwide. While Instagram's massive growth is impressive, its users are experiencing a new dilemma: With so many accounts to choose from, what new accounts should Instagram users add to their feeds?
If you like to smile and laugh -- and who doesn't -- then here are three unique Instagram accounts you need to follow immediately: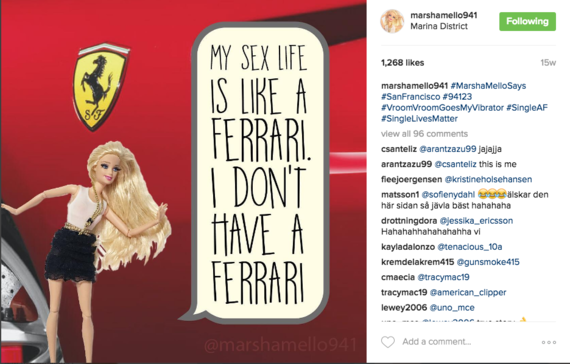 Marsha Mello is the hilarious best friend you wish you had. Marsha is flirty, sassy and at times a little naughty. This girl is not afraid to say what's on her mind, making her Instagram account a must for your feed. For users who want to check out a fresh take on classic memes, follow Marsha Mello at @marshamello941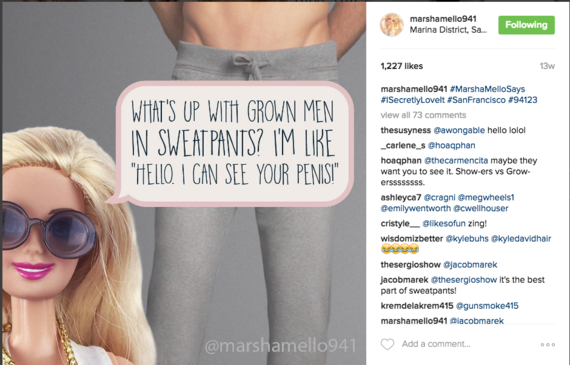 With 10.1k followers, Marsha is the best-kept secret on Instagram... but not for long. Follow Marsha's adventures at @marshamello941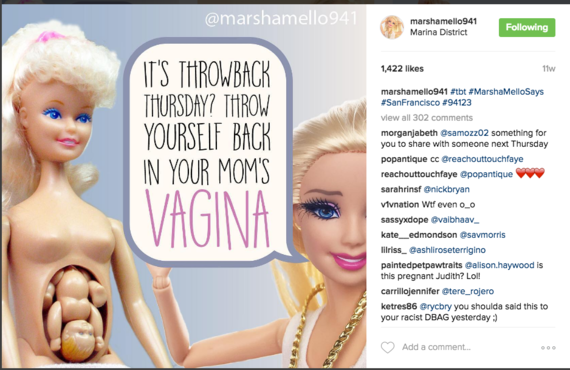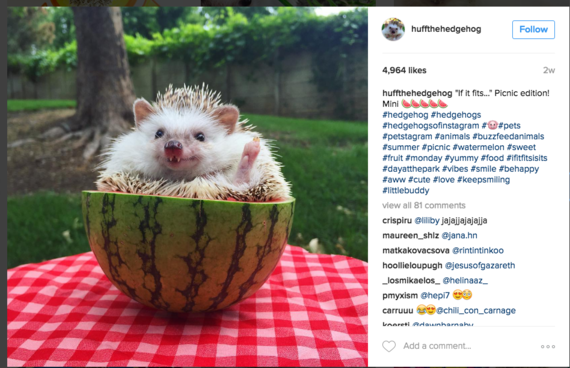 Who doesn't love looking at pictures of a happy little hedgehog going on adorable adventures? Huffthehedgehog is sure to bring a smile to your face. With visually appealing graphics and unique photo settings (a tiny hedgehog in a watermelon, anyone?), this little guy's Instagram account is sure to please.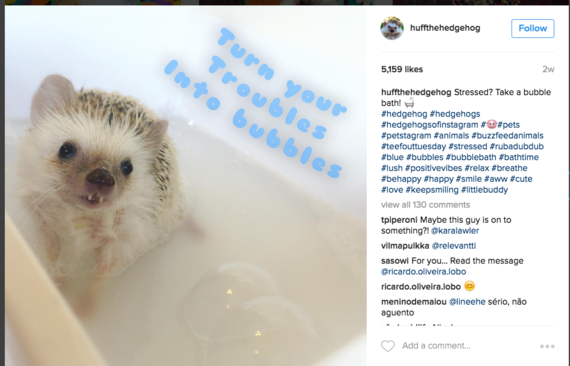 Huffthehedgehog already has 43.2k followers, a number that's bound to increase when word gets out about how cute, cuddly and photographically adorable this hedgehog is on Instagram. "Turn your troubles into bubbles" by following @huffthehedgehog today.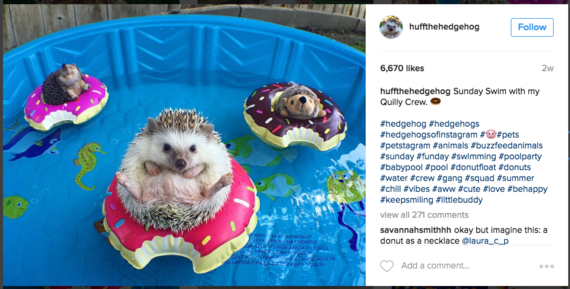 I'm sure we've all been there at some point -- being the third wheel amongst friends. While third wheeling might not feel so fun, imnotathirdwheel's Instagram account makes third wheeling a joy for all by regularly photo bombing his best friend's photos. It's hard not to laugh when you see a happy couple smiling at the camera and then noticing the "third wheel" best friend present in every background.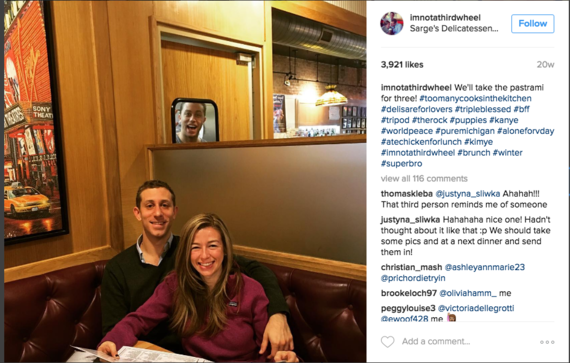 Imnotathirdwheel is followed by 80.4k people on Instagram, a number that is bound to increase once more Instagrammers see just how funny third wheeling really is for these three best friends. Find out what the next photo bomb will be by following @imnotathirdwheel now.
Start following these accounts immediately to experience the greatest social media gift of all - pure laughter and happiness.
Calling all HuffPost superfans!
Sign up for membership to become a founding member and help shape HuffPost's next chapter