Designer Ellen Cheever shares three genius tips for those short on space
Our four-day Architectural Digest Design Show was packed with smart panels, and we were lucky enough to catch "Kitchen Renovation 101: What You Need to Know," hosted by the New York Times Design Series, where four design experts gathered to discuss transforming blah kitchens into a high-style spaces. Moderator George Oliphant of NBC's George to the Rescue spoke with the always-practical designer Ellen Cheever of Ellen Cheever and Associates about her advice for making the most of a small kitchen--without gutting it. These three ideas are total keepers, and her ultimate renovation advice is wonderfully simple. "Know your lifestyle first, be true to your lifestyle," she says. "Find a designer first who will honor your lifestyle and be willing to invest in that lifestyle. And then be patient and have fun."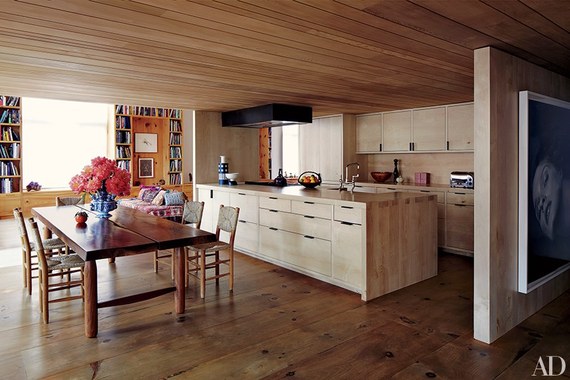 Photo: Simon Watson/In photographers Inez van Lamsweerde and Vinoodh Matadin's New York loft, a set of rush-seat chairs by Charlotte Perriand surrounds a walnut dining table by Simrel Achenbach of Descience Laboratories. The kitchen cabinetry is bleached alder wood, and the wide-plank flooring is pine.
Rethink Your Floor Plan
"If you're really crunched for space, the first thing you need to do is find more, and that means you have to steal it from someplace," says Cheever. "Get rid of swinging doors; they're the bane of my existence. If you can't take out a wall, don't be sad. Think about just cutting out an opening--the visual space you'll get is amazing. Another thing that I think is very important in tiny areas is you can't afford hallways; hallways need to be standing spaces that you work in."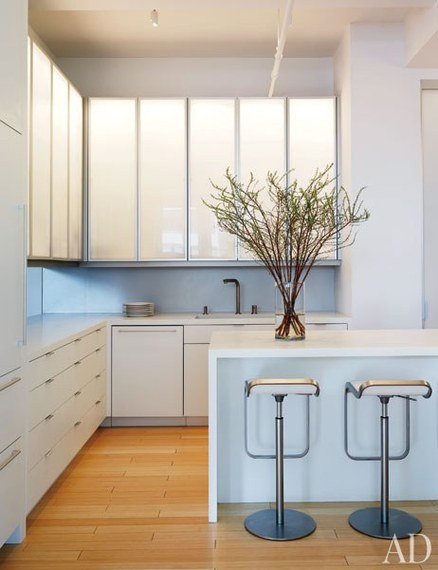 Photo: Joshua McHugh/Tracy and Nick Lehman called on architect (and neighbor) Katherine Chia of Desai/Chia Architecture to combine two New York City apartments. "To live minimally you need ample, well-organized storage space," says Chia, who designed the kitchen with tall, illuminated anodized-aluminum-and-acrylic upper cabinets and Corian countertops and lower cabinets. The back of the island houses appliances and includes additional storage.
Maximize Your Cabinetry Storage
"Sometimes I find my clients so interested in what the door of the cabinetry looks like, but, quite frankly, if I'm on a bit of a tight budget, I try to get them to simplify the door and put the investment funds into the inside of the cabinetry," says Cheever. Ask your contractor about what's available. "The best thing about cabinet systems today is there are internationally produced interior storage systems that aren't made out of wood, which takes up too much room oftentimes." One of her favorite solutions is "very, very narrow nine-inch-deep pantries, which can take the place of a filler between a refrigerator and a wall." And let's not forget the popular kitchen island. "Don't think if you have a tiny kitchen that you can't have an island. You can, you just need to put it on wheels so that when you're working and you need an island, it's there, and when the guests arrive, you can push it over to the side or move it into the dining room or living room and let it be the bar."

Photo: Roger Davies/Art patron Chara Schreyer commissioned architecture firm McRitchie Design and Gary Hutton Design to renovate her Los Angeles home. The kitchen, which features a Jean-Michel Basquiat drawing, is appointed with Caesarstone countertops, KWC sink fittings, and a Wolf microwave.
Opt for Small Appliances
"Don't think small means cheap apartment, entry-level, dormitory stuff anymore. High-quality small appliances are now available. The other thing is combination appliances; you can have a microwave-convection-browning appliance," says Cheever. It's not all about cooking, either. "Don't overlook the sink. The biggest innovation in sinks today is they all come with covers; when you need a big sink, it's there for cleanup, and when you need a tiny sink, it's there as well." When things just won't fit, determine if there's an appliance you can put elsewhere. "If there's no room, what can you move into another space? With tower refrigeration today, what I oftentimes do is keep the refrigerator in the kitchen and put the freezer next to a stacked washer and dryer in another part of the house."
More from Architectural Digest: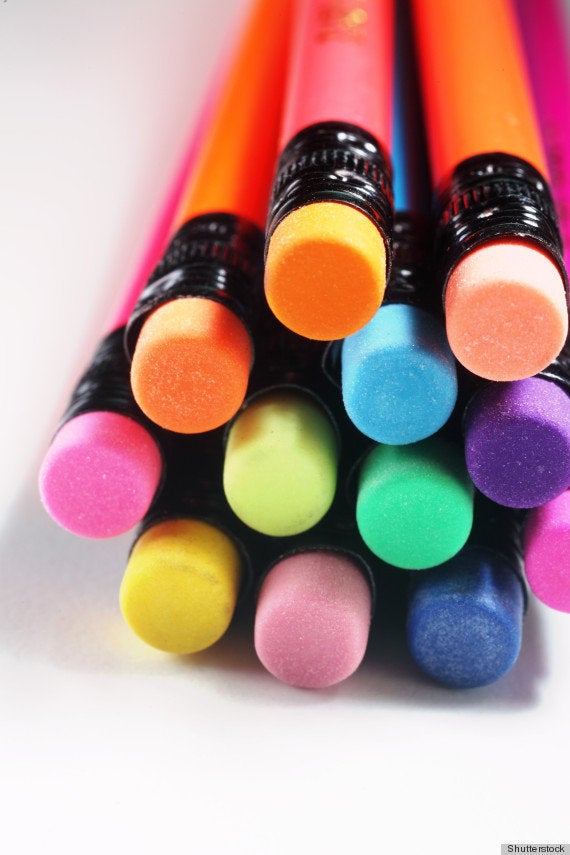 The Best Cleaning & Organizing Tips