A recent study shows companies that blog are 13 times more likely to generate a positive marking return on investment (ROI) compared to those that don't. To avoid wasting time and other resources, however, you must have a clear understanding of how and where your blog fits into your sales funnel. These three ideas will ensure your blog is an integral part of your funnel in no time.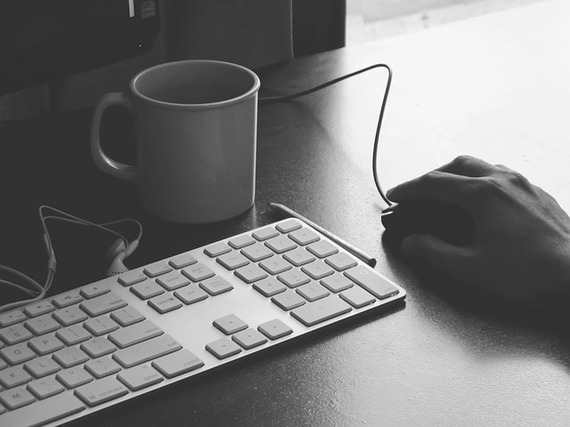 Start at the Top: Lead Generation
Your blog can serve as an excellent lead generation tool. One of the most common blog lead generation methods is to use a lead magnet, such as a free eBook, personalized report, audio or video course, to entice people to join your email list. They get access to the freebie after giving you their name and email address. Once you have their email address, you can add them to your lists, which allows you to market to them directly - either via manually personalized follow-up emails or using marketing automation.
Smashing Magazine encourages lead generation by offering a weekly newsletter filled with tips and resources aimed at helping their audience accomplish their goals. You can do the same thing by taking the time to curate content relevant to your industry, and sending the links to your subscribers, alongside tips and tricks for using your products and services. You can include some of your own blog content in the tips and tricks section, as well.
If you have a useful tool, you could offer your visitors exclusive access to it, after they sign up from your blog. For this to be an effective lead generation tactic, it must be a valuable resource that allows visitors to improve something in their lives.
BidSketch, a cloud-based proposal app, simply encourages lead gen by sending a free sample proposal in exchange for the opt-in. This way, users can see what the tool is capable of doing before signing up for a trial. They get to decide if they want to invest their time and money into the product before money ever exchanges hands.
If you're an e-commerce website, offer exclusive special deals to your subscribers. Offer a discount on their first order, free shipping, and other timely promotions to encourage sign up, but keep the deals coming to ensure people like staying on your list.
Kohl's sends exclusive email only deals to their subscribers frequently. Customers also have the option to sign up to receive special discounts via text message, that can be used both online and in-store. Customers who haven't signed up for the list are enticed to do so with a 15% off discount code for their next order.
Move Them Down: Educate Your Audience
People want to know more about products and services before they buy. Considering that 85% of transactions will be handled without ever speaking to a human by 2020, you can use your blog as an educational tool to help people learn more about what you're offering.
Think about the most commonly asked questions your customers have about your products and services. Sure, you can have a FAQ page on your website, but it's also a good idea to have more in-depth blog posts available to answer those questions, too. But beyond learning about your products and services, they also want to learn about you as a company. Use your blog to reinforce your company's values, mission, and overall customer experience.
Just remember - no matter how much information you have on your blog, your audience might still have questions, especially if you're in the business of selling e-commerce or software products.
If you really want to maximize your blog's ability to address these curiosities, consider using a cross-platform live chat service, so your audience members can engage in real-time discussions with you on the platform of their choice. On-site live chat may where it starts, but with just a few clicks, your leads can easily move the conversation to email, SMS, Skype, Facebook Messenger or phone.
Keep Them Coming Back for More: Build Customer Loyalty
Your company blog is an often overlooked piece of the customer loyalty puzzle. After the sale, your relationship isn't over, as repeat customers spend more. The top 10% of your loyal customers spend three times more per order than the bottom 90%, and the top 1% spends five times more per order than the bottom 90%.
Since it takes anywhere from four to six times more money to acquire a new customer than it does to sell to an existing one, it pays to focus on customer retention alongside acquisition. Studies show that improving customer retention by 5% can increase profits by anywhere from 25% to 95%.
Use your blog to showcase what your customers are helping you do. Reach out to happy customers to learn more about how your products and services are changing their lives, and ask them to share their stories with you. Choose a charitable organization, and donate a percentage of your proceeds. Use your blog to keep your customers up to date with what your donations are accomplishing.
Don't just talk about your products and services all the time - that's what your product descriptions are for. Focus on creating unique content that weaves your business in a secondary, or even a tertiary focus.
Making the Most of Your Blog
If you're not sure where to start with your blog, check out this awesome tutorial on how to create a blog. You want a solid foundation of content that speaks to your audience, no matter where they are in the funnel. Then, turn to social media and other platforms for distribution to strengthen your readership, while bringing your blog into the overall marketing strategy.
Popular in the Community