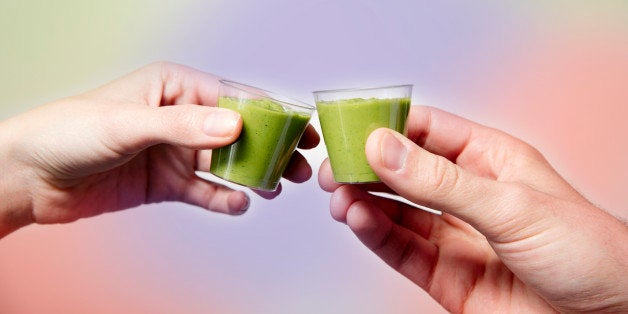 Spinach, avocado, and mint blend together deliciously in this antioxidant rich smoothie. Its high content of vitamins A and C, and iron provide an instant power boost to our immune system. This pretty clover colored smoothie also contains plenty of heart healthy fiber and muscle building protein to make a perfectly balanced any time of the day snack.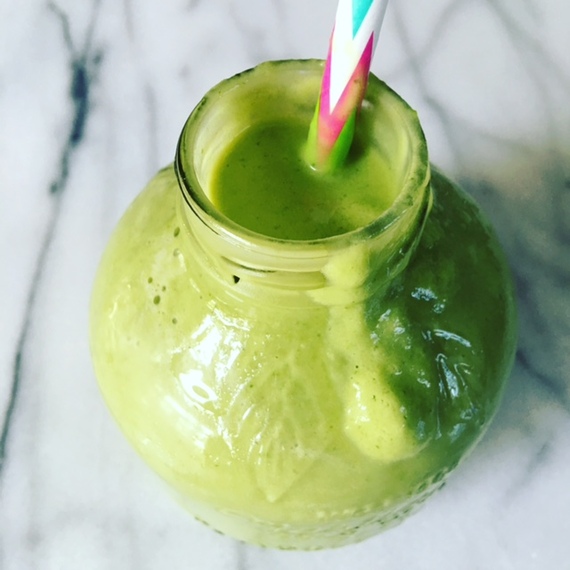 Ingredients:
(1 serving/12 ounces)
1 c crushed ice
½ c unsweetened almond milk
1 c baby spinach
1 small banana
½ avocado
2 sprigs mint or 1/2 tsp mint extract
2 teaspoons organic coconut sugar
1-teaspoon vanilla
1-teaspoon flax meal
1-teaspoon chia seeds
Directions:
1. Place all ingredients in a blender.
2. Blend until smooth.
3. Pour and garnish with a light dusting of coconut sugar.

~Healthy Happy Smoothie Drinking!
Would you like Personal Nutrition Coaching from your mobile device? Try the 24_7 dietitian app today!
Related