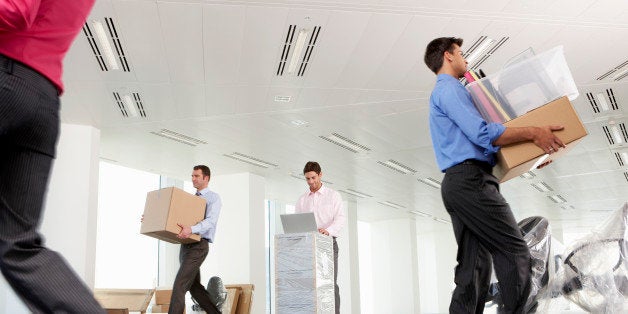 Turn-key offices. Flexible contracts. Unlimited networking opportunities.
The social and financial benefits of coworking have been well documented, fueling a rapid expansion that has made Class A office space accessible to freelancers and entrepreneurs who might not otherwise be able to afford it.
But a number of coworking spaces also offer ancillary services, many of which come at no additional cost to the client and may not even be included on an office provider's list of available services and amenities. These are especially valuable for small businesses with modest budgets, not only saving them money, but in many cases, making the transition from home office to shared office that much easier.
So, before committing to a communal workspace, be sure to vet the office providers on your short list to see if they offer any - or all - of the following:
Move-in coordination: Office moves can be expensive, which is why businesses that are leasing traditional office space try to negotiate free rent and other concessions from their landlord to help offset the cost. In order to (literally) get businesses in the front door, some shared office providers will go as far as covering the cost of a moving service to help clients transport furniture, boxes and any other items they need to personalize their space and get their office up and running. In addition to helping clients physically move their possessions, a center's staff can also coordinate with building management to ensure loading docks are available on moving day, eliminating unnecessary delays that could create headaches for the business owner.
Technical support: Most shared offices are already equipped with phone and internet service at move-in, allowing business owners to plug in and go without spending time and money on tech setup. While an office provider may not have the resources to provide advanced technical support, they typically have established partnerships with third-party providers who are available to assist clients on short notice - and often at a discounted rate.
Package receiving/delivery: More people are shopping online today than ever, and whether deliveries are for businesses purposes or personal use, many are being sent to the workplace to avoid having packages left out on a doorstep or, in cases where the recipient hasn't pre-signed, routed back to the delivery center. In a shared office environment, the center's on-site staff can sign for packages and either store them in a secure room or hand-deliver them to a client's office so they're waiting for them when they return.
Of course, these services are in addition to the regular social events that take place in communal workspaces - almost all of which are included in monthly membership fees - as well as exclusive discounts that can help businesses save on everything from web hosting to hotel rooms.
All of this adds up to hundreds of dollars in savings that can be funneled back into the business, allowing companies to reap the benefits of a shared office long after the moving crates have been unpacked.
Ron Bockstahler is co-founder and CEO of Amata Office Solutions, a Chicago-based real estate provider specializing in office solutions for companies requiring up to 10,000 square feet of office space.
REAL LIFE. REAL NEWS. REAL VOICES.
Help us tell more of the stories that matter from voices that too often remain unheard.