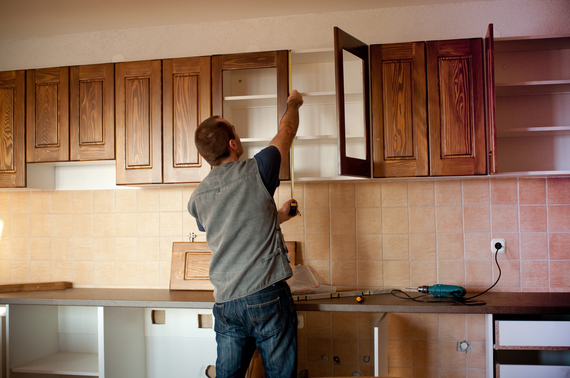 We all want our homes to look beautiful, but no one wants to break the bank in the process. This means homeowners who are hungry for a new look for their abode are left flipping between very few design options.
When you're looking into saving cost on remodeling your home, you shouldn't have to sacrifice the quality of the outcome as a result. By leveraging a mix of antique home styling materials with the flexibility of applying them in different dimensions to bring out multiple designs, your next home remodeling should be a pocket-friendly affair.
The following are home remodeling tips that will help you save costs.
Brick flooring is known to be one of the most value offering home beautification materials in the market. Bricks cost way less than marbles and are more durable as they often last several decades after installation.
When you're redesigning your floors, it's essential to understand the ideal patterns you want to give your home, as the design on the floor should complement the entire space in your rooms. Taking the patterns into consideration, you can look into the feel interior brick flooring can add to your home before deciding on what patterns and design you want to go for.
Here are the benefits of using brick flooring in your home:
•Cost: with brick, you're guaranteed to save on cost significantly. Brick is priced per square meter and not per piece and most models start at a humble $15 per square meter.
•Durability: bricks can be considered the most durable flooring material you can think of. While materials like laminate and cork flooring have a modern feel, they usually won't last as long as a brick does.
•Cozy Feel: brick flooring will give your home the warmth and calmness only vintage materials can bring.
Go Vintage

When modern home accessories become prohibitively expensive, going vintage become more of a choice than a compromise. Vintage home accessories like furniture have a way of bringing freshness and calm into your house -- without the high price tag.
Most vintage furniture can be found on sites like Ebay.com and Craigslist at double digit price.
And if your furniture choice randomizes your options down to IKEA, give consideration to the fact that vintage furniture are way more durable and the ones that are still in stores and markets today must be of very high quality to still stay around.
Benefits of going vintage:
•Inexpensive: if cost is what you're looking at, then vintage furniture will give you high quality and taste for almost half the price of new ones.
•Durable: again, durability is one of the qualities you can find in vintage.
Recycling is not only a term to be used in the world of technology.
Recycling home accessories may bring different connotations from what it's known for in the tech industry. For example, moving a lesser seen and lesser used a lamp from the hiding into a more open destination in your house could give the lamp a fresh start at life.
Being creative with it is the key.
Benefits of recycling for your home remodeling:
•Save the planet: yes, by choosing not to throw that lampshade outside, you've contributed your own quota to saving the planet.
•Cheaper: we all know that recycling is way cheaper than going for new. This will further help your quest for a cost-saving home remodeling effort.
What ideas do you have? Feel free to share them in the comment section.
Related