Hosting is a term that as a business owner, you will hear a lot, as you establish your business website and blogs. Like in everything that involves running your business, I always recommend, taking the time to understand what you are getting into, especially now, with the abundance of cheap hosting currently available.
The abundance of promotions available from web hosting companies, makes it challenging for new business owners to determine which is actually a great deal and which is well, you know, well worth the price.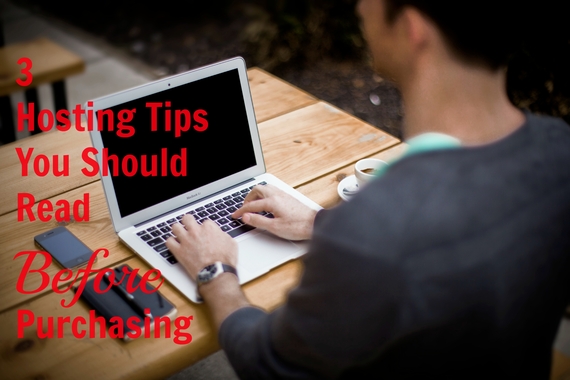 We have put together a few tips for those that are on the hunt for an affordable, but great web hosting account, our hope is that after reading our tips, you will take the time to actually make sure that you are getting a bang for your buck!
What exactly is web hosting?
Web hosting is web space. When purchasing web hosting services, you are purchasing (renting) space on the web for your website.
Sounds simple, doesn't it?
Then why should buying hosting be complicated?
Well, anyone who invests in a property, wants to make sure that they are getting exactly what they paid for!
Your space should be your own, you should have just as much space as you paid for, and I am sure that you would like to ensure that somebody cannot just walk in one day and claim it for themselves.

Understand Bandwidth, Disk Space, in order to understand the terms Your website could blow up overnight, will you find yourself paying large fees, thanks to unexpected success?
Bandwidth describes the level of traffic and data allowed to travel and transfer between your site, users, and the internet (Executionists). Your hosting company will offer you a particular level of bandwidth, going over this level can result in high fees/charges.
Check and double check your bandwidth and disk space terms, to save yourself the headache of having to scramble to keep your site up.
Turns out there is no such thing as unlimited storage I am sure you have seen it a lot, the promises of unlimited storage. If you haven't seen it yet, you will soon!
The thing is, there is no such thing!
Have you ever studied the TOS of your web hosting service completely? If you're like many people, you'll scan it and won't read it carefully. Somewhere in the TOS there is a section that mentions CPU/Server Usage. To sum it up, basically it says if your web site uses more than a certain amount of storage, it violates the TOS and will be subject to termination. Of course, it is necessary for just about every hosting service to have something like that in their Terms of Service to protect resources on their servers from improper usages. However, many web-hosting services are using the CPU/Server Usage to get around their Unlimited Storage promises.
BackUp, and by that I mean again.
Relying solely on your host to backup your work, would not be the best decision on your part. The host is required to do regular back-ups but if you cannot guarantee that it is being done, make the effort to actively backup your website online in order to ensure that the time you are investing in your brand does not go to waste.
Have you had negative experience with a hosting company, after paying for a bargain? Share your stories with me below!
Related
Popular in the Community