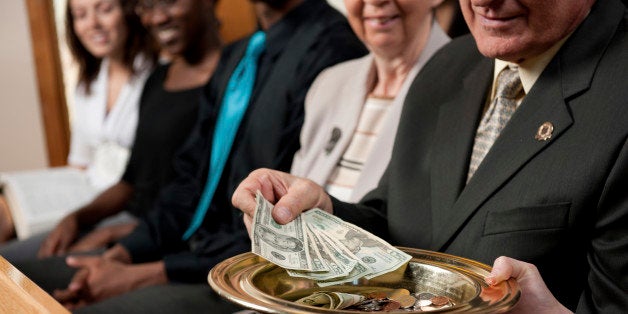 A recent headline in Christianity Today asked "Was Mark Driscoll's board a problem?" The problem lies in the headline itself. It suggests the board belonged to Mark Driscoll. The board of a church or synagogue does not belong to its pastor or rabbi. It belongs to its members. It belongs to the community. Ultimately, it belongs to God.
The challenge is how to make this ideal real in an organization. Too often a weak board becomes subordinate to its pastor or rabbi. This is both a theological and practical challenge.
Three truths should guide us.
1. A church or synagogue is more like a home than a business. The non-professional leadership of our houses of worship -- which are typically known as "boards" or "elders" -- often concern themselves primarily with finances. While this area is critical, so is maintaining the organization's focus and commitment to its mission. Just as a family can come apart from broken relationships, so can a church. A board that lets unhealthy relationships fester betrays its own mission.
Judging from what has been reported about Mars Hill Church, the relationships within the church were anything but healthy. They were toxic. All of us who serve congregations and work with boards can learn from this tragedy.
2. The board and spiritual leadership need to trust and support one another. Often I hear clergy colleagues describe their boards in adversarial terms. They approach one another with an "us verses them"mentality. They behave like two sides of a see-saw trying to balance one another. Or if the rabbi is particularly strong and the board deliberately weak, the relationship resembles a benevolent dictator guiding a compliant herd.
Neither of these metaphors helps congregations in the long run. Success requires partnership. A verse from the book of Ecclesiastes makes this point in a beautiful way, "Two are better than one," it reminds us, "because they have a good return for their labor: If either of them falls down, one can help the other up... Though one may be overpowered, two can defend themselves. A cord of three strands is not quickly broken" (4:9-10, 12)
3. We are not alone. The first rabbi of the synagogue I now serve was Arnold Jacob Wolf. His activism, scholarship and success made him one of the legends of twentieth-century Reform Judaism.
He constantly reminded the congregation that numbers, marketing and beautiful buildings did not truly matter. What mattered was discerning God's will and seeking to act and live by it.
"Rabbis, demythologized, and congregations, empowered can and do work together." In the end, however, "it is God alone who establishes or undermines the work of all our hands."
To that we can all say "Amen."
Calling all HuffPost superfans!
Sign up for membership to become a founding member and help shape HuffPost's next chapter