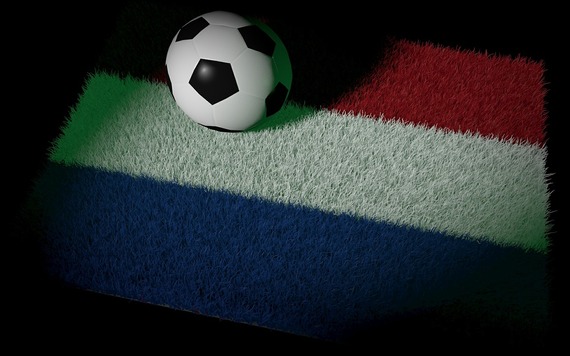 With the sad passing of Johan Cruyff, another Icon of the 1970s has departed and gone on to a better place.
As someone who loved soccer and passed their teenage years in the seventies, Johan Cruyff was always a hero of mine. He redefined football; he made it beautiful, and he left a lasting legacy which can be seen at Ajax Amsterdam and Barcelona.
Cruyff said, "Playing football is very simple, but playing simple football is the hardest thing there is." This is not just true of football, but it's also true of many things in life. The simpler we can keep things the easier it is going to be for us to execute. Mistakes come when we over complicate things.
Great leaders keep everyone focused on keeping things simple; it just doesn't happen by chance, we need to work at it.
Although Cruyff was hugely successful having won major championships both as a player and as a coach, it wasn't just about winning; it was about winning with style.
"Quality without results is pointless. Results without quality is boring," was Cruyff's view, he wanted to have both.
He believed that there was beauty in simplicity and that prettiness for prettiness sake was inneffecitve.
And you can achieve both. You only have to watch Barcelona to see simple, beautiful football, to prove whats possible.
Prepare People To Be Successful
Cruyff's most important legacy is probably the La Masia Barcelona's youth development academy which has produced some of the greatest players in the world including Messi, Xavi, and Iniesta, who between them have won Spanish, European and World Championships.
In an era when many were focusing on the physical attributes of players such as size and speed, Cruyff was more interested in the technically gifted players working with them. Developing their tactical knowledge and expertise, using the same system throughout all levels of the club.
He was a firm believer that players should arrive in the first team with knowledge and understanding of what it would be like to play in the first team, as this would give them a higher chance of success.
How often do we see people put into leadership positions without the right skills and training only to see them fail?
Talent needs to be developed to the point at which it can succeed, not to the point that it's ready to be thrown in at the deep end.
Cruyff was always a joy to watch. He not only talked the talk, but he walked the walk.
He played simple, beautiful winning football and he left in place a football academy that prepares players to be successful at the current best club in the world.
Calling all HuffPost superfans!
Sign up for membership to become a founding member and help shape HuffPost's next chapter