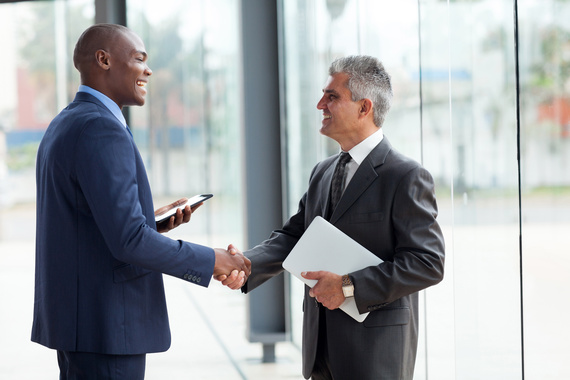 If you're a small business owner, you already know how hard it can be. There are many different challenges involved in making sure your business is able to grow and thrive.
Many entrepreneurs fail because they make costly mistakes that destroy their chances of moving forward. But, if learn how to protect your business, you can put yourself in a better position for success.
This post will give you 4 tips for protecting your business.
 
Intellectual Property
Your brand is incredibly important. It's what differentiates your business from your competition. Your brand is what enables your audience to connect to you.
Many entrepreneurs are encouraged to build a strong brand. They are told that effective branding will make their company more attractive to their potential customers.
It's true, but there's more to it, isn't there?
You also have to protect your brand. You have to make sure that others aren't able to use your brand to promote their own success.
That's why federal trademark protection is important.
A trademark is anything that is used to symbolize your brand. These things can include:
The name of your business.
The name of your product or service.
Your logo.
Your slogan.
When you obtain federal trademark protection, you put yourself in a much better position to combat anyone who would infringe on your brand. You can obtain trademark protection by filing an application with the United States Patent and Trademark Office (USPTO). However, it's best to let an expert handle this process for you.
Tort Law
If your business has a physical facility where customers visit, you need to make sure that you are protecting yourself from potential personal injury lawsuits. As a business owner, it's immensely important that you understand tort law.
Avoiding personal injury lawsuits means doing everything you can to ensure the safety of the customers who visit your establishment. Failing to neglect your duty of care can cause a situation where you are held liable for a customer's injury.
Understanding personal injury law isn't easy. As a business owner, you should consult a law firm that specializes in tort law to find out how you can protect yourself.
Choosing The Right Legal Structure
If you're just starting out you need to make sure that you establish the right type of legal entity for your business. This is something that many entrepreneurs overlook.
When you're starting your business, there are several different business structures to choose from. Here are the most common legal business structures:
Limited liability company (LLC)
S-corporation
C-corporation
Sole proprietorship
Many entrepreneurs choose a legal structure without consulting a professional. This is a mistake.. What if you choose the wrong legal structure without even knowing it?
It could have harmful consequences.
Do the research first. Find out which business structure is best for you. Doing your due diligence will help you avoid mistakes that could hurt you in the long run.
Conclusion
As you already know, starting a business is exciting, but it's not easy. There are many challenges involved in building a successful enterprise. It's not enough to have a great business idea and a great offering. As an entrepreneur, you need to also make sure that you are protecting your business. When you are careful about guarding your brand, choosing the right business structure, and taking care of your customers, you are putting yourself in a better position to succeed.
REAL LIFE. REAL NEWS. REAL VOICES.
Help us tell more of the stories that matter from voices that too often remain unheard.