In a recent Ask Your Target Market's Survey, 47% of overall respondents said they would be at least somewhat interested in going on a wellness retreat where they can relax, receive spa treatments and take part in other wellness related activities like yoga and healthy meals. Of those, 47%, 31% said they would be likely to actually go on a wellness retreat in the next year.
The benefits of being able to detox physically continue to appeal to many people. Our daily lives continue to be congested with the mundane, we often forget the importance of allowing ourselves to unplug and recharge. These top rated replenishing health and wellness retreats are a great way to get away and to refocus mentally, physically, and spiritually.
Blooming Lotus Yoga Retreat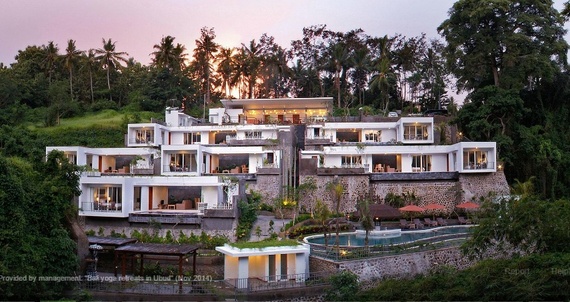 With a 5 Star rating on Trip Advisor, the Blooming Lotus Yoga Retreat is one of the top yoga retreats in Bali. Choose from one of 3 packages, or develop a personalized retreat to fit your personal needs. All of their retreats includes daily group yoga classes, workshops in asana, meditation and pranayama, healing treatments, nature excursions and opportunities for cultural immersions.
Sivananda Ashram Yoga Retreat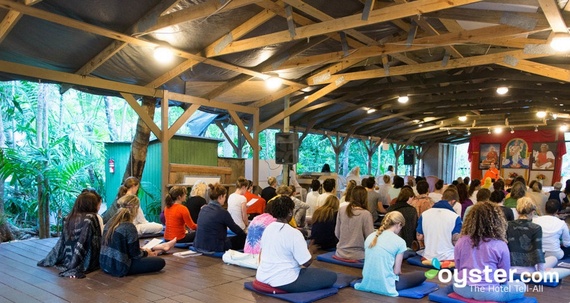 Image Courtesy of Oyster.com Investigators
One of 9 Sivananda Yoga Ashrams in the world, this retreat out of the Bahamas not only allows you to practice postures, breathing, positive thinking, and meditation, but allows you to take in amazing sites and experience a getaway in one of the most popular vacation locations. Set on a 9 and half acre oasis, according to Oyster, Sivananda Ashram Yoga Retreat in the Bahamas is a great way to experience a relaxing vacation with a little yoga thrown in.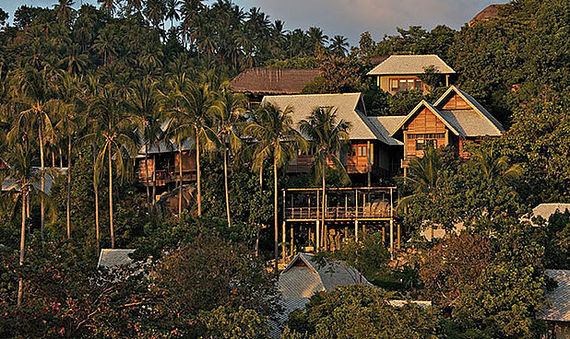 More than just a yoga retreat, Kamalaya is Thailand's award-winning sanctuary and holistic spa according to Health and Fitness travel. Although yoga is a part of the long list of wellness programs available, Kamalaya is considered a meditation and spiritual retreat, focusing on mental and spiritual detox. The cave temple was once used by Buddhist monks for their spiritual retreats. Explore the packages already available, from Detox, Stress and Burnout, or create one to fit your needs.