The purpose of pitching media angles is to gain the attention of a journalist in the hopes your story will be published. There are many approaches you can use to pitch a story, the most common way is by email or phone, however tweeting is becoming a new way to spark the interest of a journalist.
But before you start writing that email, dialling a journalist's number, or writing your 140 character pitch, think about the story angle and how it would be appealing to the journalist so they will write a story about you.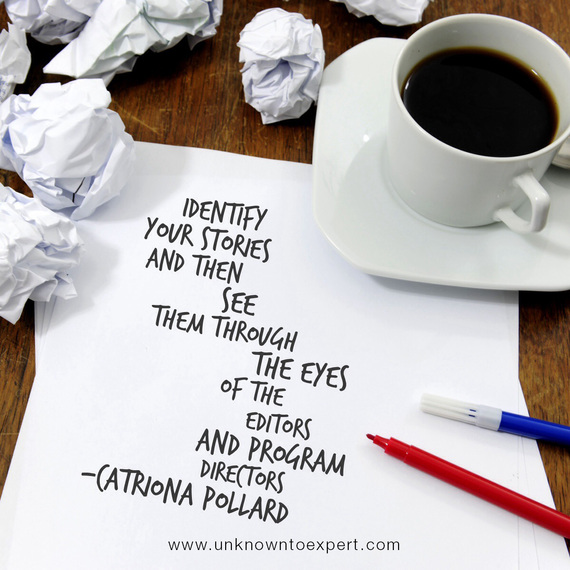 Pitching a story and gaining media coverage is an important PR strategy for any business to communicate and engage with their target audience, grow their business, raise their profile and get an edge over their competitors.
Aim to create a story that evokes a connection with the readers rather than just providing factual information. When writing the pitch, remember to ask, "Why would the reader be interested in this?"
1. Stay on top of the news cycle
To become a great pitcher, you need to read the news every day. You need to be on top of what is happening in your industry and those industries you are trying to target. Read the publications you want to be featured in so you can understand the style of the publication and the journalists who write for it.
2. Find the interesting stories in your business
In order to gain media coverage for your business, you need to be able to find interesting stories about your organisation and share them in an appealing and simple way with journalists. Not all stories are obvious. People in 'non-sexy' or unglamorous businesses may wonder why a journalist would be interested in writing about their business. All businesses have stories, expertise or advice to share. The trick is to find out what the stories are and then package them in an interesting way.
Journalists are looking for angles that are newsworthy, timely and interesting. If there's nothing particularly contentious or newsworthy going on in your industry that you can comment on, there are a number of ideas to keep in the back of your mind:
Business milestones, i.e. 10 years in business
Timely stories such as an accountant pitching about tax tips in the lead up to a new financial year.
Award wins
Human interest - the stories behind your business
3. Use statistics and interesting data
Many media stories use data, statistics or trends as the interesting angle or hook. While data is great, it is not enough to get the attention of a journalist. In order to get coverage for your story, you need to go beyond the numbers and think about how this information is relevant to the journalist and what their readers are going get out of the story.
When presenting data, statistics or trends in a story, the numbers are meaningless unless you can connect it to something tangible in the readers' lives.
All businesses have stories to tell and expertise to share. You just need to find out what the stories are and package them in a way that is interesting to journalists and your audience. When pitching story angles to the media think about how to connect with the readers and what they are going to get out of the story.
About the author
Catriona Pollard is the author of From Unknown To Expert, a step by step framework designed to help entrepreneurs develop effective PR and social media strategies to become recognised as influencers in their field. www.unknowntoexpert.com
Catriona is also the director of CP Communications, which merges traditional PR tactics with cutting-edge social media strategies that engage consumers as well as business. www.cpcommunications.com.au
REAL LIFE. REAL NEWS. REAL VOICES.
Help us tell more of the stories that matter from voices that too often remain unheard.