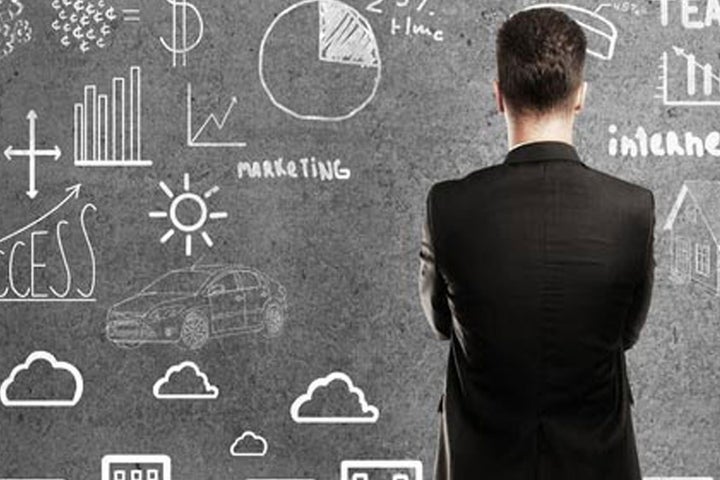 By Thom Gruhler, Founder, Fjuri
In today's experience economy, the reality is your customer experience defines your brand more than anything else you do. And yet when it comes down to it, many companies are lulled into limiting their potential for growth by hyper-focusing on better design, more creative content or experiences as the sum of their available paths, rather than focusing first on data intelligence.
The reality is the touchpoints with customers are constantly changing, as are their decision journeys – many times faster than companies can react, let alone shape – and data capabilities aren't developing fast enough. A recent global survey of 14,000 digital marketing professionals published by Adobe and Econsultancy found that while the vast majority of marketers consider customer experience their 'most exciting opportunity' in 2017', investment by companies in data analytics is lagging.
This is a huge missed opportunity for companies and CMOs. Data can be a strategic weapon for creating more relevant and compelling experience for your customers. Yet many marketers aren't tapping into their data in a way that has any significant impact on customer experience. So what should CMOs keep in mind as they look to unlock their data intelligence in a bigger way?
1. Changing your approach: it's not just about the right data, but how quickly you learn and optimize
Big data has enormous potential, but it's unstructured and coming in at unprecedented volume and variety that overwhelms most marketers. And yet despite this, the reality is the more data you tap into, the better your chances are of separating the signal from the noise. Finding the right tools to help you unlock these signals and optimize your customer experience in real-time can not only improve your marketing, but change the way you run your business.
Too often, companies today are satisfied with their data analytics, when in fact, most of the findings are backward looking and offer too little, too late when it comes to understanding and applying to CX in an impactful way. The fact is most companies don't go far beyond vanity metrics, and data and results are often only understood and shared long after the program is over. In 2017, only using data to understand the past, should become a thing of the past. With machine learning and predictive analytics, marketers now have the opportunity to apply data in real-time in ways that go far beyond optimizing campaigns.
In fact, companies that strategically use predictive data outperform other brands. Wireless carrier T-Mobile is a great example. As a result of its data driven approach to customer and campaign management, T-Mobile saw a 50% reduction in churn rate.
2. Delivering better CX through predictive analytics and machine learning .
With predictive analytics and machine learning, today more than ever before, companies have an opportunity to apply big data insights to marketing strategy and automation to improve the customer experience. Marketers can build strategies to attract more valuable customers, and create most effective ways to nurture prospects and engage existing customers.
Are there untapped opportunities with a particular customer segment where you can generate better qualified leads? What can you learn from customer behavior insights and patterns? Predictive analytics and machine learning empowers marketers to answer these questions and then contextually present the most effective message and content to the customer at the right time, on the channels that suit their unique communication preferences.
As an example, my company Fjuri works with major brands across categories - leveraging the latest marketing cloud and automation platforms. One of our strategic partners at launch is Versium, a leading predictive analytics solution that allows sales and marketing professionals to quickly build customized predictive models. Versium Predict is fully integrated into Microsoft Dynamics 365 for Sales. A number of our clients at Fjuri also work with Adobe's Marketing Cloud, Eloqua, Hubspot, Marketo, Salesforce, among other marketing automation platforms.
Every brand today has a different set of challenges, protocols, and key metrics they need to achieve. Our mission at Fjuri is to work with customers to tap into the right data to effectively achieve their goals across channels – from CRM and customer acquisition to their broader marketing and sales strategy.
3. Maintaining data hygiene
Marketers today are too often faced with fragmented customer experience with disparate data across their ecommerce and CRM platforms, point-of-sale systems, mobile applications, social media and IoT – just to name a few. With this deluge of information, one of the biggest challenges is maintaining data hygiene – using the right data and generating high quality insights to inform your decision making.
Putting it all together for a successful 2017
Each of the trends above will loom larger than ever for brands in 2017 as they look to deliver a differentiated customer experience. Predictive insights today not only help marketers to identify new customers and go-to-market strategies, but improve marketing performance. As a CMO, you need to understand the shifts that are happening in real-time – by asking the right questions and tapping into the right data with your team to learn fast and act faster.
Thom is the CEO and founder of Fjuri, a marketing consultancy focused on helping clients to imagine the future of business, enhance marketing strategy and execution by tapping into big data in a more powerful way. Prior to founding Fjuri, Thom acted as the Global CMO of the apps & services group at Microsoft, and previously served as the President of McCann Erickson in New York. Find him on Twitter @FjuriGroup and LinkedIn.
About Advertising Week Europe
Now in its fifth year, Advertising Week Europe is a hybrid of inspiring thought leadership, entertainment and special events celebrating the industry and its people. For one week, from 20–24 March, the brightest leaders from the marketing, advertising, technology and entertainment industries join together in London to share their visions, passions, and best practices. From seminars and workshops led by some of the greatest minds in the industry by day, to world class entertainment in London's most iconic venues by night – Advertising Week Europe's premier roster of events is like no other.
Popular in the Community