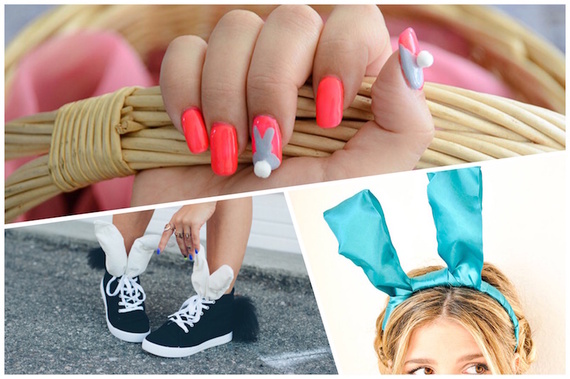 Sure as spring has sprung and the stores are stocked with a billion varieties of chocolate eggs -- the Easter Bunny is coming. And as he (or she!) bounds ever closer to your still-undecorated abode, you must decide: is there enough time to get ready for Easter?
Yes there is, I say! If you have even 15 or 30 minutes free, I have adorable DIYs for you that absolutely everybunny is going to be in awe of. Find yourself a little time to spare, check out the ideas below, and hop to it!
If you've got 15 minutes ... make a DIY Ribbon Bunny Ear Headband!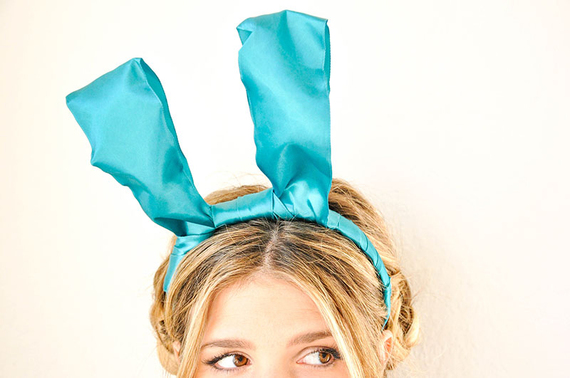 It just isn't an Easter party (or any party, for that matter) without some bunny ears! If the furry factory-made ones aren't your jam, all you need is some ribbon, hot glue, and a headband to DIY yourself an easy, chic set instead.
If you've got 30 minutes ... make DIY Bunny Tail Nails!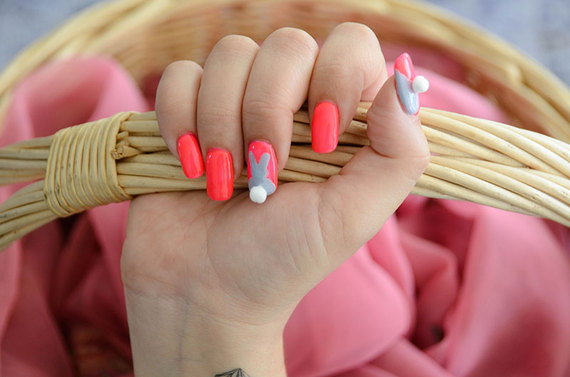 Though I endorse nail art perennially, something about creating bunny butts with pompoms for Easter just strikes me as the best thing since the invention of marshmallow Peeps. These fanciful fingers take on the cuter side of Easter-themed decorating, without becoming cloying or overly frilly. Any way you shake it, you just can't go wrong with a DIY bunny butt!
If you've got an hour ... make some DIY Bunny Sneakers!
Okay, now those are cute. Hop through a holiday party, across town, or just over to a festive brunch with these cheeky, funny fluffy-tailed sneakers. They add a high-fashion kick to any outfit, and are, of course, totally DIY-friendly and customizable. Make a matching set with your best friend, sister, mom, or daughter to take the cuteness to the next level.
Related