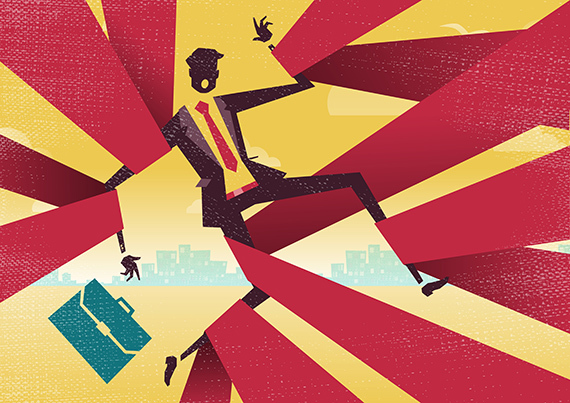 New clients typically come to me believing in three common leadership myths that have limited their success.
As their coach, my first goal is to clear their heads of these myths because they are all based on a lack mindset.
It's my job to help them learn to truly embrace purpose-based leadership, so I start by asking them to question their beliefs about what it means to be a leader.
If you want to become a leader in your life and work, let go of these three myths ASAP:
Myth: You need a title to be a leader.
Truth: Leadership is more than a job title; it's a way of life.
I strongly believe leadership is a lifestyle. There is no leadership switch that you turn on when you get into the office in the morning and turn off when you get home at night. To become a true leader, you need to live and breathe leadership 24/7, 365 days a year.
When I work one on one with my clients, I help them start to think and live as true leaders. This is the first step to taking the reins of your life and making things happen.
Myth: Leaders are naturally born with good leadership skills.
Truth: Leadership is a skill that can be learned.
True leaders have a vision. They align their goals and choices around that vision, and stay committed to making their vision a reality. Skills can be learned and built upon. With my clients, I assess and identify their leadership strengths and challenges. From there, we effectively build their skill sets through our work together.
Myth: Good leaders are naturally born with charisma.
Truth: Everyone has a unique leadership style.
Yes, there are people who naturally have charisma, but that doesn't necessarily make them good leaders. What's more important than charisma is self-awareness. Great leaders know and trust their strengths. In other words, they understand what they do well and what they need to work on.
They are empowered because they refuse to be someone they are not. Rather, they own who they are without apology.
Purpose-based leadership can inspire, transform and lift up your career, your life, your teams and the organizations you serve.
Isn't it time for you to get unstuck? Aren't you ready to finally live a leadership lifestyle?
Nozomi Morgan, MBA, is a certified Executive Coach and the Founder and President of Michiki Morgan Worldwide LLC. Addition to coaching, she speaks and trains on leadership, career, professional development and cross-cultural business communication.
REAL LIFE. REAL NEWS. REAL VOICES.
Help us tell more of the stories that matter from voices that too often remain unheard.