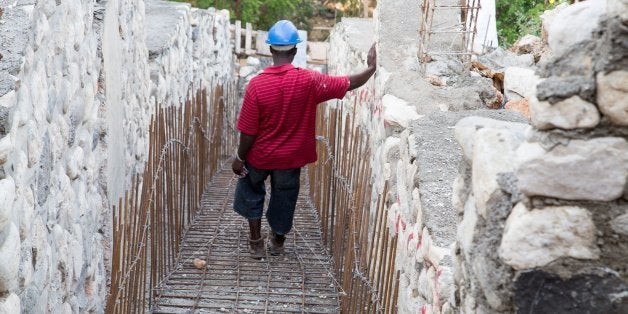 When news broke of the devastating earthquake that struck Nepal, I had just returned from my 20th trip to Haiti and was tragically reminded of what we faced in the early hours following the Haiti earthquake. Like Port au Prince in Haiti at the time of the 2010 earthquake, Kathmandu in Nepal is a city with many homes that are not earthquake-resistant and it is now confronted with the challenges of bringing relief supplies for hundreds of thousands of people into a city with one small airport and many impassable roads.
The challenges are daunting even to the most experienced and hardened disaster relief worker. But as hard as it is to imagine that a country with this much devastation can ever recover, the example of Haiti, five years later, is instructive.
Each time I go to Haiti, I recall the harrowing images of my first post-earthquake trip about six days following the earthquake which killed over 200,000 people and left 1.5 million people displaced. At that time, bodies were still in the street, people were walking around with open fractures looking for medical attention, and the streets were eerily empty except for the many people seeking food, water, shelter, and medical attention. Indeed, the smell of death was literally in the air.
Five years later, the vistas of endless tarps and tents, long lines of people desperately looking for help, and rubble piled high where homes and businesses once stood, are gone. In their place, you see people selling all sorts of things along the street, traffic that New Yorkers would recognize, and the same chaotic vibrancy I saw when I first visited Port au Prince before the earthquake.
By measures such as vaccination rates, malnutrition, infant mortality, exports, and economic growth, Haiti today is in many ways better than it was before the earthquake. The generous donations of millions of Americans have made a difference. They've allowed the American Red Cross to help build or operate eight hospitals and clinics, help stem a deadly cholera outbreak, provide job training, small business loans, clean water and sanitation and move 132,000 people out of tarps and tents into homes.
Our experience in Haiti holds lessons for relief and recovery in Nepal.
1. It's important to be respectful of the views of people in the impacted communities -- and incorporate their priorities into recovery plans.
We did this through a project called LAMIKA, which is bringing a broad range of assistance to about 48,000 people in eight neighborhoods in Port au Prince. Much of the early work involved things you cannot see such as health education in schools, providing small loans to businesses, and teaching men and women how to safely repair and expand homes. In the last year, the work has shifted to more visible things. Imagine walking on a rock strewn narrow path along the edge of a ravine where one mis-step can cause you to fall over 20 feet. Today, many of the paths in the LAMIKA community have been replaced by concrete walkways that are wider and safer.
We are rebuilding schools and making existing schools stronger and safer. Much of the community is now lit by solar powered street lights, which enable businesses to stay open past sunset, children to study underneath the lights, and women to more safely walk outside their homes at night. In some of the most life-altering work being undertaken, we are building a road and a bridge which will enable the community to more quickly get water, create business opportunities, and greatly improve the quality of life for many people.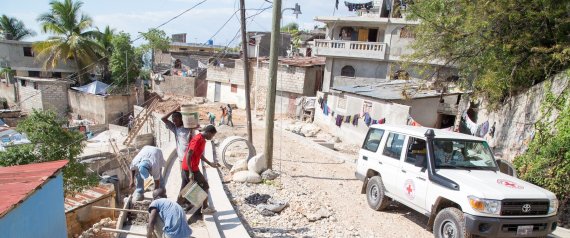 2. People want to remain in the neighborhoods where their family, friends and jobs were before the earthquake.
Re-building in a densely populated urban area, where land is scarce and it is often unclear who owns the land, means it's not always possible or desirable to build brand new homes and communities. A better approach for urban areas is often to provide rental subsidies, repair or retrofit existing homes or build transitional shelters, which can last a long time and be moved if land ownership is not obtained.
3. While we understand -- and share -- the desire to spend donations quickly, the fact is that spending decisions made hastily following a disaster may not serve the needs of survivors.
We know from decades of experience that what takes seconds to destroy often takes years to rebuild. Done properly, recovery work is hard -- and it takes time.
In the wake of the kind of devastation seen in Nepal today and Haiti more than five years ago, it's easy to lose hope. But Haiti is proof that thanks to the generosity of millions of individuals and the resilience of the people affected, there is a future to look forward to for the people of Nepal.
David Meltzer is the Chief International Officer of the American Red Cross.
Related
Popular in the Community