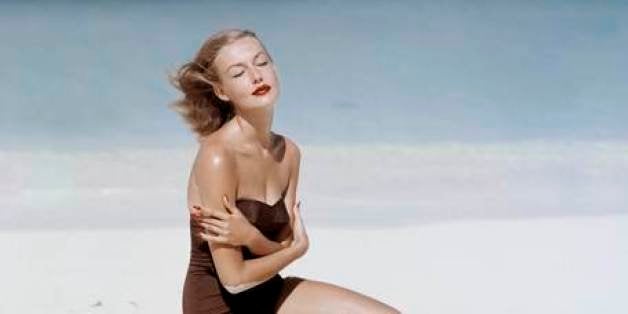 By LILI GÖKSENIN
Main Photo: Roger Prigent
With barbecues, beach houses, and seaside escapes beckoning each weekend, chances are you could stand to shave a few extra minutes off your beauty routine this summer. These are the moments when a pot of multitasking peach blush or a Kool-Aid-bright lip can provide a brilliant shortcut to getting out the door faster en route to a Hamptons house or a last-minute St. Barth's-bound flight.
Of course, not all warm-weather makeup tricks are meant strictly to save time. Some, like patting a quick layer of neon-bright powder pigment on top of a matching lipstick, require a split-second extra step that pays off in the long run -- lending impact and staying power to a high-maintenance lip in the heat. With that in mind, we asked three of the industry's best makeup artists to share their favorite beauty hacks -- pro tips that seem destined to let you soak up every last sunny moment this season.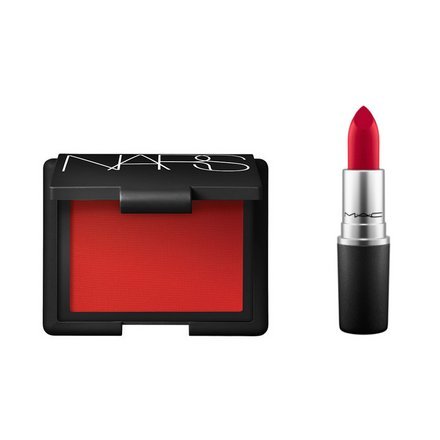 Photo (From left) Courtesy of narscosmetics.com; Courtesy of maccosmetics.com
NARS Cosmetics Blush in Exhibit A, $30; narscosmetics.com; MAC Cosmetics Ruby Woo Lipstick, $16; maccosmetics.com
If it's a high-impact lip you're after, the Paris-based Violette has a trick for turning up the saturation level. She pats a "super bright matte blush" in crimson or fuchsia on top of a "matte red lipstick" to offer more dimension.
Makeup artist Gucci Westman's favorite trick happens to involve something that even the most low-maintenance of women has in her bag: lip balm. She suggests putting a bit on your fingertips and then dabbing it onto "your cheekbones, your eyelids, your cupid's bow" as a kind of impromptu highlighter. "It gives you a little much-needed luminosity."
The right shade of fleshy cream or gel blush may be the only thing you need in your makeup bag for a long weekend. "You can dab a little of the color on your cheeks, lips, and eyelids for a soft monochromatic look," says makeup artist Diane Kendal.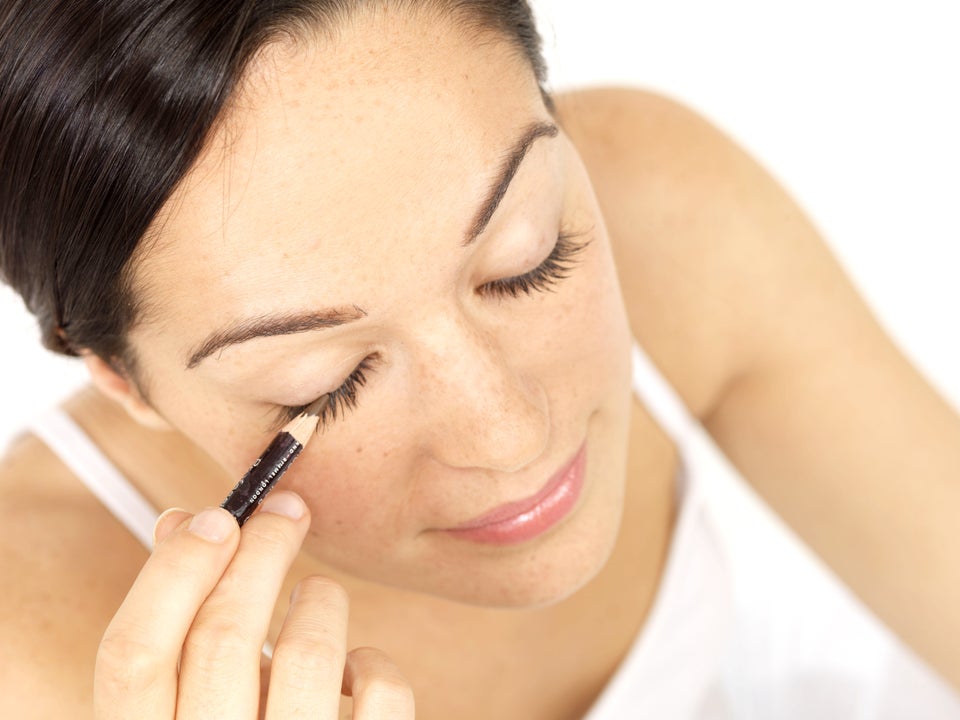 Beauty Tips
Related