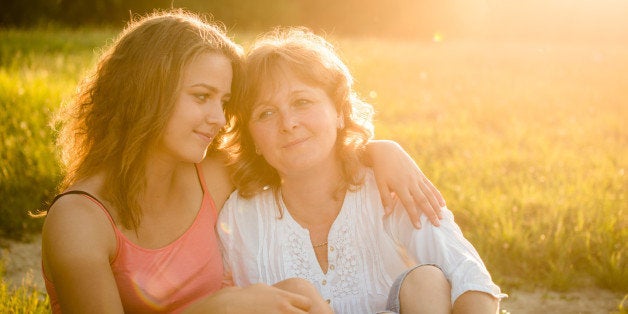 If it weren't for our mothers, none of us would be here (literally).
Mother's Day gives us the chance to show our deepest gratitude to these incredible women who have given us the gift of life.
It's important to remember that moms don't just want to be showered with material gifts; they yearn for moments of kindness, laughter, and love that they can forever hold in their heart. Taking the time to create a more thoughtful celebration will leave your mother radiating from within.
This can easily be done by choosing some meaningful actions that truly honor the essence of Mother's Day.
Here are three loving and significant ways to best celebrate the moms in your life:
1. Cook her a homemade meal

Letting your mom sit back and relax while you get busy in the kitchen creates a space of total love and care. She'll appreciate seeing the effort that goes into making a Mother's Day feast.
The menu doesn't have to be complicated. A colorful salad, gluten-free sandwich, or a hearty soup is more than sufficient. Make her a sweet dessert or pick up some healthy cupcakes for a nice treat afterwards.
Enjoy the food together slowly and mindfully.

2. Go for a nature walk together

Hanging out in nature is one of the most rejuvenating activities. Spending time exploring Mother Nature together will help you feel more connected and makes for some energizing bonding time.
As you escape the day-to-day distractions that rob us from being fully present, you can take in the beautiful scenery and the magic of each step together. Find a hidden waterfall, watch the sunset, or just sit down by the water and gaze at the waves passing by.

3. Write an appreciation letter

Never underestimate the power of a sincere thank you. Moms want to know that they've had a positive impact in your life, and sharing this with them is the kind of gift that money just can't buy.
Writing out everything that you appreciate and admire about your mom is a refreshing way to acknowledge what she has done for you - and more importantly, what she has been to you.
If you're not so good with words you can opt for a list of the top ten things you love about her. You can even take this a step further and have it framed so that she can look at it daily and be reminded of how much you care.
Our relationships are our most valuable assets, and taking the time to create more meaning within them is perhaps the most enriching way to live life.
So with that very spirit in mind...
I dedicate this one to you mom. Thank you for always being the light of my life. I love you!
Calling all HuffPost superfans!
Sign up for membership to become a founding member and help shape HuffPost's next chapter