There's a lot of pressure out there to get thin, and we're constantly being fed narratives by the $60 Billion dollar diet industry that would have us believe we will be happier, healthier, and more successful once we lose weight. But these three models prove that losing weight isn't the key to health and happiness. Feeling comfortable in your own skin is!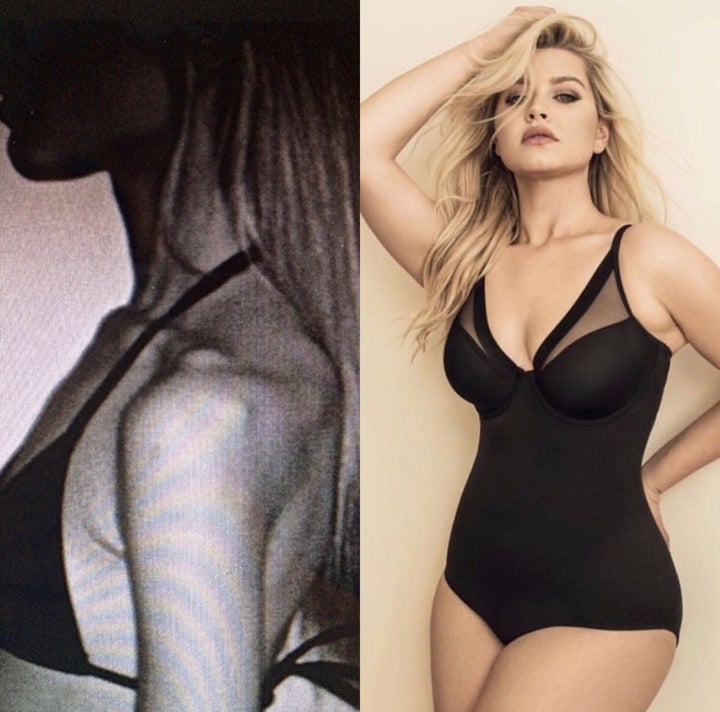 Lauren is a makeup artist, model, and influencer who has had her ups and downs with body image over the years. As a teenager, modeling in New York, she battled an eating disorder. Now, she's in recovery, at a healthy weight, and uses her social media presence to encourage other women to embrace their bodies and be comfortable with themselves! She's also enjoying great success, partnering with brands like Guess, Maybelline, and many others in content creation, and she's on the Curves board with TRUE Model Management in NYC.
Nathalia modeled for years as a "straight size" model, constantly being pressured to lose weight and be thin. She would starve herself, take diuretics, and exercise compulsively to maintain an unnaturally low weight. Now, as a healthy size 8, she's happier and healthier than ever. And walking runways at NYFW! She is represented by JAG Models in NYC.
Charli has spoken out about being dropped from her former agency for being "too big" as a size 2, and the unhealthy lengths she went to maintain that low weight. Now, as a curvaceous size 8, she has a spread in UK Vogue, and a powerful social media presence, which she uses to inspire women with unfiltered photos of tummy rolls, cellulite, and an overall happy, healthy life she enjoys today! Charli is represented by MUSE Models in NYC.
If these three gorgeous, happy, healthy, successful women don't prove that it's possible lead a whole life without losing weight, I don't know what does! So go ahead and have that scoop of mashed potatoes this Thanksgiving. Your happiness doesn't depend on it!
Popular in the Community