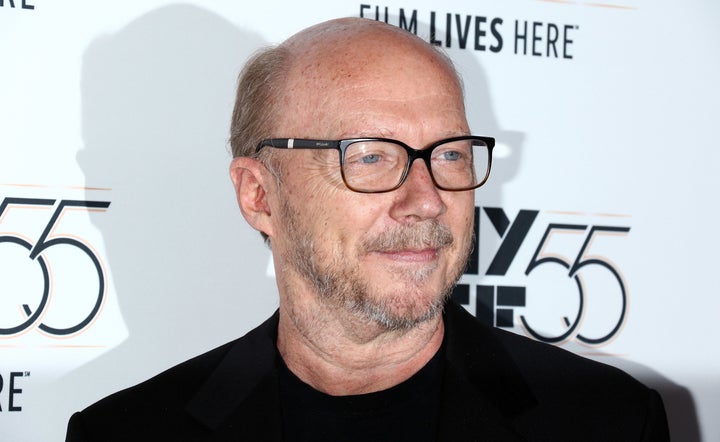 A total of four women have accused screenwriter and director Paul Haggis of some form of sexual misconduct ranging from harassment to assault and rape.
In a Friday afternoon report from The Associated Press, one woman alleges that Haggis sexually harassed her, another says that he sexually assaulted her, and a third claims he raped her. The fourth woman, Haggis' former publicist Haleigh Breest, accused Haggis in December of raping her in 2013. Also in December, Breest sued Haggis for $9 million and he sued her for intentional infliction of emotional distress. All of the alleged incidents took place between 1996 and 2015. 
In a statement to HuffPost, Haggis' attorney Christine Lepera vehemently denied all four allegations. She noted that Haggis believes these accusations may stem from Scientology. Haggis has long-been a vocal critic of the religion and its affiliated organizations. 
Lepera's full statement said:
Mr. Haggis denies these anonymous claims in whole.

In a society where one of a person's fundamental rights is the ability to confront an accuser, that right has now been eviscerated when it comes to anyone being charged in the press with any sort of sexual misconduct.

Notably, no one has reached out to anyone on Mr. Haggis' team other than the press to report this.

He views the fact that these reports appear to be spearheaded from the law-firm representing Ms. Breest, as a further tactic to try to harm him and continue their effort to obtain money. Mr. Haggis also questions whether Scientology has any role here, which he notes has been attacking him for years with false accusations.

We reiterate our claim against Ms. Breest, and note again that we initiated the legal proceedings, not Ms. Breest.
All three of the new accusers, who chose to stay anonymous, told the AP that they were just starting out in the movie business when Haggis allegedly took advantage of his position in power. 
The first woman alleges that Haggis sexually assaulted and raped her when she was a 28-year-old publicist working on a TV show he was producing in 1996. According to her account, Haggis wanted to review photos from the show in the young woman's office when he began forcibly kissing her. 
"I just pulled away. He was just glaring at me and came at me again. I was really resisting. He said to me, 'Do you really want to continue working?'" the woman told the AP. "And then he really forced himself on me. I was just numb. I didn't know what to do."
She said Haggis then made her perform oral sex and raped her on the office floor. 
The second accuser told the AP that Haggis sexually harassed her in the late 2000s in Los Angeles when she was trying to sell him on a new TV show. The woman said that Haggis attempted to kiss her during a late-night meeting, telling her that he and his wife had an arrangement where he could have sex with other people.
The woman quickly realized what was happening and ran for her car. Although she says Haggis ran after her, she got home safely. 
The third woman told the AP that Haggis forcibly kissed her multiple times and followed her into a cab when the two were in Canada in 2015. When the cab arrived at her apartment, the third accuser says Haggis chased her to her door and forcibly kissed her until she was able to escape into her home. 
Breest, the first woman to accuse Haggis of assault, says that the "Million Dollar Baby" screenwriter and "Crash" director raped her in his Manhattan apartment in 2013. According to Breest's lawsuit, Haggis became "sexually aggressive" and forced her into a bedroom. She reportedly told him "no" but she says Haggis then forced her to perform oral sex and raped her. 
The three new accusers told the AP they were inspired by the recent #MeToo movement to come forward and tell their stories. They came forward to Breest's lawyers after she filed her lawsuit against Haggis on Dec. 15, 2017.
This article has been updated to include comments from Haggis' attorney to HuffPost. 
CORRECTION: A previous version of this story indicated that Breest filed her lawsuit against Haggis before he sued her. According to Variety, his suit, which referenced her threat to sue, was filed "a few hours" before hers.
Calling all HuffPost superfans!
Sign up for membership to become a founding member and help shape HuffPost's next chapter
BEFORE YOU GO