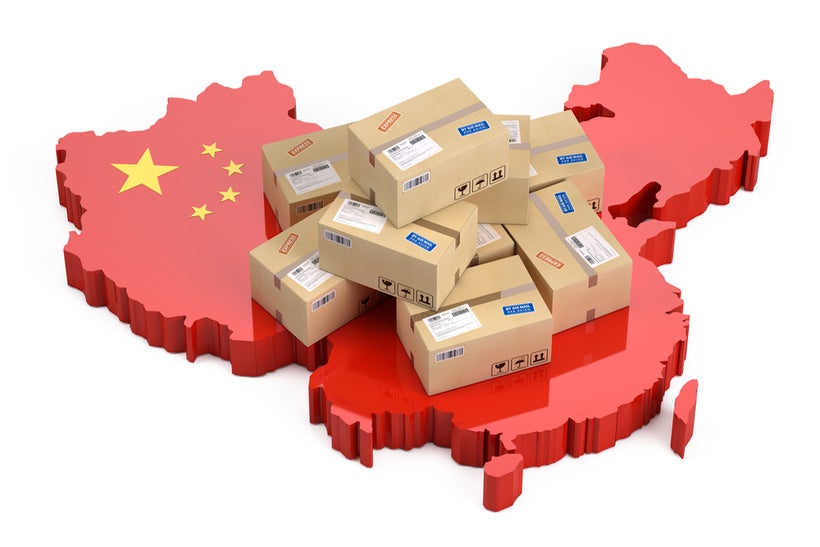 E-Commerce is one of the major trend of conducting trade in the 21st Century. For instance, Amazon would be is the world`s most successful Company in the field of Electric Online business. The firm often assist the busy population to shop online without moving to the shopping mall or moving out of their homes. The success of Amazon inspires a good number of World`s entrepreneurs to venture into online business.
Specifically I have to acknowledge that Entrepreneurs in China really caught my eyes, because the development of Electric Online Business there grows faster than any other countries. That's why I incorporated my headlines as '3 Most Famous Electric Online Companies in China'. If you are wish to venture in this business here are some good examples you can learn from.
Alibaba is greatly recognized due to its significant impact on the business patterns of companies over the World.
ALIBABA GROUP WAS STARTED IN 1999 BY 18 INDIVIDUALS HEADED BY A FORMER ENGLISH TEACHER -JACK MA, from Hangzhou, China. He led a group of founders to launch the company to boost small businesses, in the reliance that the Internet would equalize the playing ground by helping small enterprises to strengthen technology and innovation to compete and expand more primarily in the global and domestic economies.
Alibaba is recognized as the top Internet Entrepreneurs project, briefly made Jack Ma Yun, 51-year-old the richest person in China in 2014 with a worth amounting to more than US$28.7 billion.
On 11th November 2014, just on a 'Single Day' Alibaba, the world`s largest online shopping festival observed as its online sales hit US$9.19 billion by midnight. Additionally, in the same year contents concerning Alibaba and Ma`s were the highly read by Chinese mobile users, with approximately 407 million individuals reading news regarding the e-commerce mogul.
Alibaba aims to build the future infrastructure of commerce. We envision that our customers will meet, work and live at Alibaba, and that we will be a company that lasts at least 102 years.
Richard Liu Qiang dong established Jingdong Century Trading in 1998 with just 12,000 yuan, initially concentrating on selling magneto-optical items. In 2004 he began his first online retail site, and later that year founded JD.com. In March 2014 when Tencent purchased a 15 percent stake in the firm for US$214 million. Few months after signing the deal, JD successfully launched the Company on the Nasdaq, defeating Alibaba to IPO and ceiling Liu into the ranks of China's super-rich with an individual worth of about US$8 billion.
As a technology-oriented company, JD.com has aimed considerable effort in designing a scalable and robust platform which not only supports the company's speedy expansion but also allows it to offer cutting-edge technology and services to its clients and partners.
To become the most trustworthy company in the world.
Wsmall is an innovation model of new E-commerce, which is different from Alibaba and Jingdong. It solved three critical issues of "No ads and no traffic; selling products without profit, customers having no loyalty" and became "the third way" of E-commerce, maybe the most popular one. Because many buyers are really fed up with the irrelevant ads when going over the items.
Compared to Alibaba and Jingdong, WSMALL is relatively less popular. But it is a black horse in E-commerce. Because recently A global investment giant Warburg Pincus and CICC-Qianhai have invested US$100 million in Wsmall Group on 15th October. And WSMALL's not only putting their eyes on the market of China; they are planning their global strategy. Hopefully, it will make a big buzz in the future. Let's wait and see.
The visions and goals of Wsmall are to found an online entrepreneurial university town to help ordinary entrepreneurs enjoy "easier business, more wonderful life." It intends to establish a live broadcast interaction system for consumers, entrepreneurs, research and development institutions, investment institutions, financial institutions, product suppliers; and commits itself to establish an open, collaborative, sharing and multi-win community-type E-commerce ecosystem making a contribution to China's economic development, social harmony, public entrepreneurship and civic innovation.
E-commerce does not only change the way people are doing business both in and abroad, but it also changes the way of people's life. We are now living in a world where people can be instantly connected to the internet, and E-commerce makes us buy goods in USA, China, Australia, India, etc., almost everywhere in the world. It does improve our life.
REAL LIFE. REAL NEWS. REAL VOICES.
Help us tell more of the stories that matter from voices that too often remain unheard.
This post was published on the now-closed HuffPost Contributor platform. Contributors control their own work and posted freely to our site. If you need to flag this entry as abusive,
send us an email
.