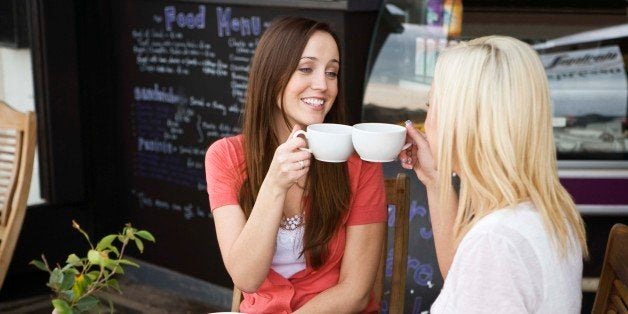 During a summer weekend, many of us look forward to family activities, going to a beach, eating good food, or maybe just catching up on Mad Men. (Don't spoil the finale for me!)
But while you are enjoying your leisure time, you can also be networking. Here are three tips to incorporate networking into your summer weekends!
1. Invite a new connection out. Schedule a coffee or brunch. Invite someone to a gathering at your home. Invite someone to volunteer with you. Invite someone to check out a happening in your city/town. Even just invite someone to take a walk with you. Choose someone you have been meaning to get to know better. Also, long weekends are a great way to get to know someone on a more personal level in a non-traditional environment. This is usually where people are their most authentic selves anyway! They are out of "work mode" and are more relaxed.
2. Use downtime to connect. Take an early-morning hour over the weekend to reach out and connect with new people online, or use the time to reach out and see how established contacts are doing, write an unsolicited recommendation or testimonial for someone, or make a few virtual introductions with people in your network you think would benefit from knowing each other. You can also make a list of people you have a goal of meeting as inspiration to grow your network or your business.
3. Make the most of your family barbecue. Sure, Aunt Ida knows you are looking for a job, but have you really relayed to her the type of people or connections that might be helpful to you? If you have your own business already, bring your cards, brochures, or maybe even sample products to the barbecue to give out to family and friends. Who better to help spread the word for you? If you are so inclined, ask attendees to bring a new friend with them to the event. More than likely, some family members will show up with uninvited guests anyway. The more the merrier, right? Use these opportunities to get to know people and share what you are looking for. You never know who they know! But don't break out in a sales pitch at a barbecue. Ever. People are there to have fun, relax and enjoy.
Jennifer Lynn Robinson, Esq., is a litigator turned entrepreneur following a life-changing near-death accident. She conducts speaking engagements and workshops for companies, conferences, nonprofits and groups on issues surrounding networking and relationship building. She also works one-on-one with people to help them be more comfortable and strategic with their networking efforts. Jennifer lives just outside Philadelphia, Pennsylvania, with her husband and three rescue dogs.
Calling all HuffPost superfans!
Sign up for membership to become a founding member and help shape HuffPost's next chapter