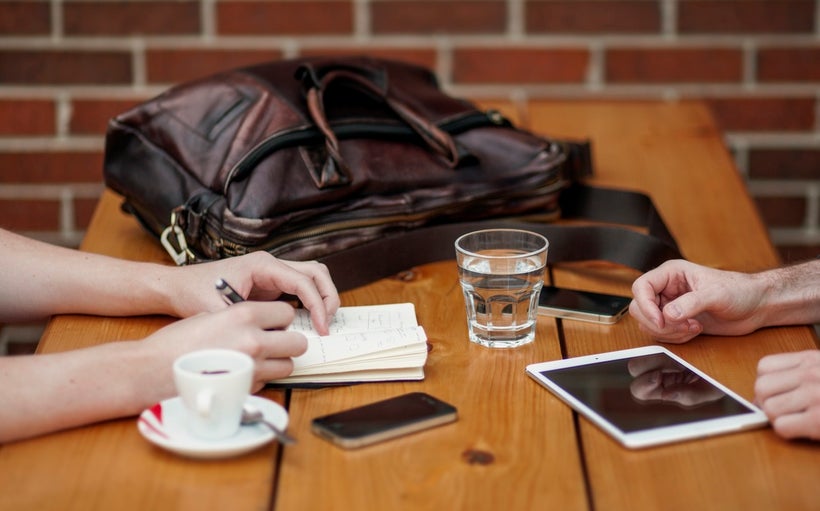 It doesn't matter how amazing your content is... If it's not promoted in a way that garners widespread attention, it's nothing more than text or graphics on arranged on a page.
As a general rule of thumb, marketers need to spend 20% of their time creating content, and 80% promoting it.
It's no secret that consumers today are exposed to more brand messaging than ever before. While it takes a superior level to of research and creativity to stand out from the crowd, the common truth of success is: "It's not always what you know, it's who you know."
Networking has been (and always will be) one of the most important aspects of business and marketing. Let's discuss some valuable networking tricks to help get your content noticed by the right eyes.
Start a Mailing List Immediately
First and foremost, your company's list of contacts is the foundation of your networking efforts. Ranging from leads to other working professionals, this list is perhaps the most important record in your entire content marketing strategy. In fact, a survey conducted in June of last year by the Direct Marketing Association and Demand Metric found that email marketing had a median ROI of 122% - over four times the rate of other marketing avenues such as paid search, direct mail, and social media.
A common misconception is that you need to establish a substantial amount of web traffic before building a mailing list. This could not be further from the truth. Even if you only get one or two subscribers in the first week after launching your website, it's worthwhile to keep them in the loop of any news, product launches, or fresh content. Although it might not seem like a big deal in the beginning, your list will be vital to your monetization efforts down the road.
There are plenty of free tools available to help get your email marketing off the ground. Always remember, your list serves many functions. The sooner you get started developing it, the better position you will be in to promote your content and expand your professional network. Just be sure your website has plenty of CTAs prompting people to sign up.
Take Advantage of Live Events and Meetups
As great as social media and online marketing are, live events or gatherings are goldmines for promotion. Putting a face to the brand helps a lot in getting people to view your messaging. These shindigs don't even need to be strictly for networking to build your pool of useful contacts.
Chances are, you've done plenty of research on your target audience. But, depending on your niche, there's no telling who else might be interested in what you offer. For example, if your business deals with something like design software or analytics, people of all backgrounds can benefit from your services. Therefore, getting your name out as much as possible will only do good things for you.
Attending formal networking events can be overwhelming at times (to put it lightly). As you are meeting with a number of people, it's surprisingly easy to get caught up in the moment and forget to reach out to your new acquaintances once the energy level dies down. Make a strong effort to follow up. Something as simple as a short email or a LinkedIn request will do. Keep in mind, the goal of these events isn't to push sales. It's to build relationships.
From there, try to keep in contact at least once per quarter to make it clear you are interested in maintaining a connection. Send links to your new content or relevant articles. If you play your cards right, they will forward it to their network.
In addition to professional functions, look into meetup opportunities in the areas that relate to your personal interests. A social meetup app such as TagFi can help you expand your social groups in a non-business setting. Attending group activities in real time can prove to be a phenomenal way to build trust and valuable connections. You never know who you might meet.
Play to Local Interests
Localization refers to the practice of adapting your communication strategy to better suit an audience geographically.
Regardless of how big your business gets, connecting with the local market will always be beneficial from both a networking and content marketing standpoint. This is necessary for one overarching reason: engagement.
Gearing your content and networking strategies to a specific location can help build more in-depth and meaningful relationships. Remember, your messaging doesn't always have to be strictly business related.
Whether you like sports or not, they have an incredible way of bringing people together. Need proof? Take a look at the photos from the Chicago Cubs victory parade after winning the World Series last November.
Sports teams are perhaps the most widespread point of local interest in any given area. Incorporating the topic into your networking approach will do you favors no matter where you are.
However, be sure you are up-to-speed and educated on what is going on in the sports world. Again, a social-infotainment app such as Kroo Sports can be your friend and guide here, making it simple to keep eyes on certain professional teams and events, and keeping you up-to-date on all the latest games.
In Conclusion
When running a business, networking is a task that never ends. It is an essential ingredient to your marketing mix and can lead to great opportunities. Don't be afraid to get out of your comfort zone to make connections!
Calling all HuffPost superfans!
Sign up for membership to become a founding member and help shape HuffPost's next chapter
This post was published on the now-closed HuffPost Contributor platform. Contributors control their own work and posted freely to our site. If you need to flag this entry as abusive,
send us an email
.